VIDEO: Watch Ben Rimalower and Daniel Nolen's NEXT YEAR, SOME YEAR, Episode 36- Live at 12pm!
Get ready for some "All-Beef Patti," "Who Do You Think You Are?" and "Dolly, Concert, Kill"!
Every Tuesday at 12pm ET, BroadwayWorld's own "Ben Rimalower's Broken Records" podcast co-hosts, Ben Rimalower and Daniel Nolen, will be broadcasting "Next Year, Some Year," a weekly hour-long livestream video chat show where they will offer their trademark takes on the music and video content they've been enjoying.
For followers of the their podcast and previous livestream ("Tuesday, Thursday, April, August") as well as newbies, this will be fun and fast-paced program of fan favorite segments like "All-Beef Patti," "Who Do You Think You Are?" and "Dolly, Concert, Kill" as well as a whole new roster of features and interactive games with the viewers, plus special guest star appearances sure to delight.
In the meantime, listen to the newest episode of Ben Rimalower's Broken Records, The Albums You Wouldn't Shut Up About. On each weekly episode Rimalower and co-host Daniel Nolen chat with guests about one album that they were obsessed with, how they discovered it, what it led them to, where they were in life when it impacted them and how it's stayed with them since.

Related Stories
More Hot Stories For You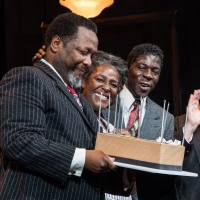 Photos: Wendell Pierce Celebrates His Birthday on Stage at DEATH OF A SALESMAN

December 9, 2022

Wendell Pierce celebrated his Birthday on stage last night at Death of a Salesman. Check out photos of the cake, and the cast singing Happy Birthday here!
---
Wake Up With BWW 12/9: Michelle Yeoh and Jeff Goldblum Join WICKED Film, and More!

December 9, 2022

Top stories include coverage from Ohio State Murders, which opened last night on Broadway! Plus, Michelle Yeoh and Jeff Goldblum join the cast of the Wicked film, and more!
---
Video: Heather Headley Surprises THE LION KING National Tour's Khalifa White Backstage

December 8, 2022

Watch Heather Headley (Broadway's original Nala and star of Netflix's Sweet Magnolias) surprise longtime fan Khalifa White (Nala in The Lion King tour) following a performance backstage.
---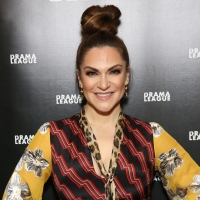 Shoshana Bean, Elizabeth Teeter & More to Lead OBSESSED, THE STORY OF DIANE WARREN...SO FAR Industry Presentation

December 8, 2022

OBSESSED, The Story of Diane Warren...so far, is based on the incredible life of one of the most famous and successful songwriters of all time. The cast for the presentation includes Shoshana Bean (Diane Warren), Elizabeth Teeter (Young Diane Warren), and more.
---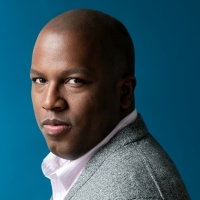 Michael R. Jackson's WHITE GIRL IN DANGER & More to be Presented at Works & Process in Spring 2023

December 8, 2022

For spring 2023 Works & Process will present a robust series at the Guggenheim Museum, Lincoln Center, and The New York Public Library for the Performing Arts. Programs provide audiences with unprecedented access to creative process blending artist discussions and performance highlights.
---