VIDEO: 'Shake the Blues Away' Inside the Studio with HOLIDAY INN; Original Broadway Cast Album Out Today!
Ghostlight Records has released the Original Broadway Cast Recording of Irving Berlin's Holiday Inn in digital formats today, Friday, June 2. The CD version will be available online and in stores on Friday, July 21. The album will feature a 16-page full color booklet with a synopsis and liner notes from Ted Chapin, President of Rodgers & Hammerstein, an Imagem Company. Go inside the recording studio for the album in the video below, and visit sh-k-boom.com/holiday-inn for more about the recording!
The critically acclaimed Roundabout Theatre Company production was recently nominated for a 2017 Tony Award for Best Choreography. The recording is produced by Kurt Deutsch with Todd Whitelock serving as co-producer and Universal Stage Productions as executive producer.
Irving Berlin's Holiday Inn is a "musical-joy machine" featuring more than 20 of the most beloved songs from the Irving Berlin catalogue, including "Blue Skies," "Steppin' Out With My Baby," "Shaking the Blues Away," "Easter Parade," "Happy Holiday," "White Christmas" and "Heatwave." Universal Stage Productions and Ghostlight Records have previously collaborated on the recording of the Tony nominated Best Musical Bring It On: The Musical, and Ghostlight Records previously recorded Roundabout Theatre Company's critically acclaimed productions of She Loves Me, The Robber Bridegroom, Anything Goes and Everyday Rapture.
The first-ever Broadway production of Irving Berlin's Holiday Inn was directed by Gordon Greenberg, choreographed by Denis Jones, and stars Tony Award nominee Bryce Pinkham,Lora Lee Gayer, Tony Award nominee Megan Lawrence, Danny Rutigliano, Megan Sikora, and Corbin Bleu. With music and lyrics by Irving Berlin, Gordon Greenberg and Chad Hodge's new book is inspired by the Academy Award-winning film, Holiday Inn.
The cast also includes Malik Akil, Will Burton, Barry Busby, Darien Crago, Caley Crawford, Jenifer Foote, Morgan Gao, Matt Meigs, Shina Ann Morris, Catherine Ricafort, Drew Redington, Amanda Rose, Jonalyn Saxer, Parker Slaybaugh, Samantha Sturm, Amy Van Norstrand, Travis Ward-Osborne, Paige Williams, Victor Wisehart, Kevin Worley, Borris York.
The creative team for Holiday Inn includes Anna Louizos (Sets), Alejo Vietti (Costumes), Jeff Croiter (Lights), Keith Caggiano (Sound), Charles G. La Pointe (Wigs), Joe Dulude II(Make-up), Andy Einhorn (Music Director/Supervisor), Larry Blank (Orchestrations), Sam Davis (Vocal & Dance Arrangements), Bruce Pomahac (Additional Dance & Vocal Arrangements), John Miller (Music Coordinator).
Irving Berlin's Holiday Inn tells the story of Jim (Pinkham), who leaves the bright lights of show business behind to settle down on his farmhouse in Connecticut... but life just isn't the same without a bit of song and dance. Jim's luck takes a spectacular turn when he meets Linda (Gayer), a spirited schoolteacher with talent to spare. Together they turn the farmhouse into a fabulous inn with sensational performances to celebrate each holiday, from Thanksgiving to the Fourth of July. But when Jim's best friend, Ted (Bleu), tries to lure Linda away to be his new dance partner in Hollywood, will Jim be able to salvage his latest chance at love? Whether you adored the film or are experiencing Holiday Inn for the first time, this year-round romance is sure to delight.
"Irving Berlin'S HOLIDAY INN" TRACK LIST:
1. Overture
2. Steppin' Out with My Baby / I'll Capture Your Heart
3. The Little Things in Life
4. Blue Skies
5. Marching Along with Time
6. Heat Wave
7. It's a Lovely Day Today
8. Plenty to be Thankful For
9. Nothing More to Say
10. Shaking the Blues Away
11. White Christmas
12. Holiday Inn / Happy Holiday
13. Let's Start the New Year Right
14. You're Easy to Dance With
15. Let's Take an Old-Fashioned Walk
16. Be Careful, It's My Heart
17. Easter Parade
18. Song of Freedom
19. Let's Say It with Firecrackers
20. Finale Ultimo (Steppin' Out with My Baby / I'll Capture Your Heart / Cheek to Cheek)
21. Bonus Track: Entr'acte

Related Stories
More Hot Stories For You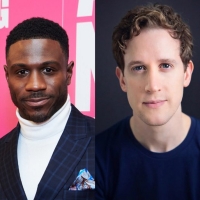 Marchánt Davis, Alex Wyse & More Join Sean Hayes Led GOOD NIGHT, OSCAR; Full Cast Announced

December 7, 2022

Good Night, Oscar starring Sean Hayes, announced that Marchánt Davis (Ain't No Mo'), Alex Wyse (Waitress), Sam Bell-Gurwitz (Good Night, Oscar in Chicago), Postell Pringle (A Free Man of Color), and Max Roll (Mrs. Warren's Profession) will be joining the company on Broadway.
---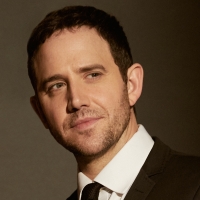 Santino Fontana to Step Into the Cast of A MAN OF NO IMPORTANCE This Week

December 7, 2022

Tony Award winner and Santino Fontana (Tootsie) will perform in the role of Father Kenny in Classic Stage Company A Man of No Importance, starting tonight, December 7.
---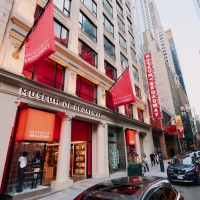 Museum of Broadway Announces Student and Senior Pricing

December 7, 2022

The Museum of Broadway has announced new special pricing for student and senior visitors. The Museum, located in the heart of Times Square at 145 W 45th St, is the first-ever permanent museum dedicated to the storied history and legendary artistry of Broadway musicals, plays, and theatres.
---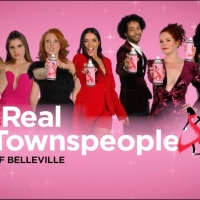 Video: Full Cast Announced For BAD CINDERELLA in REAL HOUSEWIVES-Inspired Video

December 7, 2022

Bad Cinderella has revealed casting for its upcoming Broadway run, in a Real Housewives-inspired video. Find out who is starring in the new musical, alongside the previously announced Linedy Ginao in the title role.
---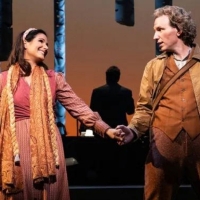 Wake Up With BWW 12/7: INTO THE WOODS Tour, KPOP Sets Closing, and More

December 7, 2022

Top stories include Into The Woods embarking on a tour across America featuring members of the Broadway cast next year! Plus, KPOP has set its closing date, as well as STOMP, which will close off-Broadway after nearly 29 years.
---