VIDEO: John Cameron Mitchell & Donny McCaslin Talk the Legacy of David Bowie and the Premiere of BLACKSTAR SYMPHONY
Blackstar Symphony will premiere at Charlotte's Blumenthal Performing Arts on September 16-17.
Later this month, Charlotte's Blumenthal Performing Arts will present the world premiere of BLACKSTAR SYMPHONY, The Music of David Bowie, with featured guest vocalist John Cameron Mitchell. A collaboration between BLACKSTAR SYMPHONY Artistic Director Donny McCaslin and The Charlotte Symphony Orchestra, led by Conductor Tim Davies, the concert is a unique and singular interpretation of the music of Blackstar, Bowie's final musical masterpiece, which was released two days before his untimely death.
Propelled by a 65-piece orchestra, BLACKSTAR SYMPHONY features musical arrangements by world renowned orchestrators Jules Buckley, Tim Davies, Vince Mendoza, Maria Schneider, Jamshied Sharifi, Tony Visconti, Michael Dudley Jr., and Vellu Halkosalmi. Act I showcases the first ever live performance of the entire Blackstar album with full symphony orchestra. Act II celebrates Bowie's beloved musical catalogue with touchstone Bowie compositions including "Heroes," "Life on Mars," "Suffragette City," "Space Oddity," and more that serve as a reminder of the pervasiveness of Bowie's presence in pop culture.
Watch below as Mitchell is joined by McCaslin (also Bowie's musical partner and saxophone player on the original Blackstar recording) as they chat about the exciting new project with BroadwayWorld's Richard Ridge.

Related Stories
Richard Ridge fell in love with the theatre at the age of five when he went through his parents record cabinet and stumbled upon their original cast album collection and the rest is history.He has ... (read more about this author)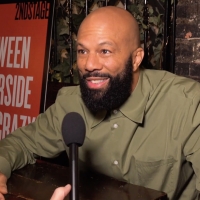 Video: Common Opens Up About Making His Broadway Debut in BETWEEN RIVERSIDE AND CRAZY

December 3, 2022

Common chats with BroadwayWorld's Richard Ridge about the new Broadway play, Between Riverside and Crazy in this extended interview.
---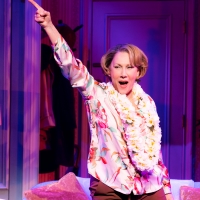 Video: Randy Graff Looks Back on MR. SATURDAY NIGHT

December 1, 2022

In this video, watch as Broadway legend Randy Graff chats with BroadwayWorld's Richard Ridge about bringing Mr. Saturday Night to the screen via BroadwayHD!
---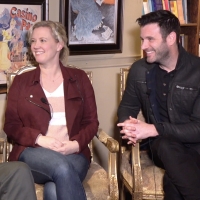 Video: Patti Murin and Colin Donnell Open Up About Their New Album, Something Stupid

November 21, 2022

Patti Murin and Colin Donnell have just released their first joint album! Titled Something Stupid after the 1967 Carson and Gaile song, the album is available to purchase now. In this video, the couple checks in with Richard Ridge to talk all about putting it together!
---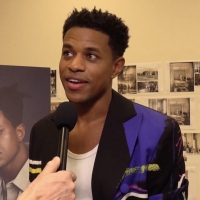 Video: THE COLLABORATION's Jeremy Pope & Paul Bettany Talk Warhol, Basquiat and More!

November 20, 2022

What is the Collaboration all about? In this video, stars of the American premiere, Paul Bettany and Jeremy Pope, chat with Richard Ridge about the exciting new play!
---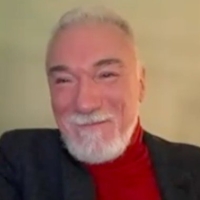 Video: Patrick Page Talks Playing Jacob Marley In SPIRITED on Apple TV+

November 16, 2022

BroadwayWorld's Richard Ridge sat down with Patrick Page to discuss his performance as Jacob Marley in the new movie musical. Page discusses what it's like to have his first major role in a feature film, what audiences can expect from the new film, and more. Watch the new interview video now!
---