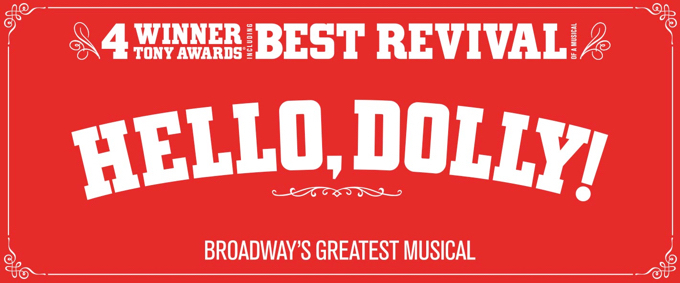 Click Here for More Articles on HELLO, DOLLY!
UPDATE: Bette Midler Confirms Broadway Return in HELLO, DOLLY Next March!
AM UPDATE: It's Official: Bette Midler is Headed Back to Broadway in HELLO, DOLLY! in Spring of 2017; and We've Got the Dates, Creative Team & More! CLICK HERE TO READ!
UPDATE: Bette Midler has announced on Twitter that she will indeed be making her return to Broadway in the role Dolly Gallagher Levi next year in a revival of Jerry Herman & Michael Stewart's Tony-winning musical HELLO DOLLY!
Movie and theatrical producer Scott Rudin also confirmed the news to the Associated Press commenting, "There has not been a new production in 50 years. Partly it was the difficulty of who could play Dolly. It had to be someone who could take it to a different level. Bette is the only one who can. Never has there been something more inevitable than her in this role."
Performances on Broadway will begin on March 13, 2017, with an official opening night of April 20, 2017. Rehearsals begin one year from Tuesday. The revival will be directed by four-time Tony Award winner Jerry Zak and have choreography by Tony-winner Warren Carlyle. The creators also shared that the revival will pay homage to Gower Champion, the show's original director and choreographer.
Check out Midler's tweet below:
Yes, I am taking on the role of the beloved Dolly Levi in "Hello, Dolly!". We open next year on Broadway! So excited!

- Bette Midler (@BetteMidler) January 19, 2016
Dolly could be headed back to Broadway, with Bette Midler saying "Hello!" in the title role.
Last night, BroadwayWorld reported that the stage icon took to Twitter with a cryptic message, hinting at a possible return to the stage in HELLO, DOLLY!
Well HELLO! This Dolly has an announcement coming tomorrow ! Stay tuned!

- Bette Midler (@BetteMidler) January 19, 2016
The actress takes on the part of matchmaker 'Dolly Levi', previously played on Broadway by Carol Channing (in the musical's most recent revival in 1995), Pearl Bailey and Ethel Merman, and on the big screen by Barbra Streisand.
HELLO, DOLLY! premiered on Broadway in 1964 and closed six years later with a record 10 Tony wins under its belt. It has since appeared in the West End, on several U.S. tours and around the globe.
Tony-, Grammy- and Emmy Award- winner Bette Midler last appeared on the Great White Way in I'LL EAT YOU LAST: A CHAT WITH SUE MENGERS, starring as the legendary Hollywood agent Mengers in her first Broadway appearance in almost 40 years; she later reprised the role in Los Angeles. Among Midler's other Broadway credits are SHORT TALKS ON THE UNIVERSE, BETTE! DIVINE MADNESS, BETTE MIDLER'S CLAMS ON THE HALF SHELL REVUE, BETTE MIDLER and FIDDLER ON THE ROOF. She also produced Broadway's PRISCILLA, QUEEN OF THE DESERT.
Midler recently released her first studio album in eight years, IT'S THE GIRLS, featuring songs from female groups who have had the greatest influence on her throughout her career. Her debut album, 1972's THE DIVINE MISS M, set her on the path to stardom. She has toured the world, sold millions of albums, published two books and appeared in more than two dozen films, including THE ROSE, BEACHES, RUTHLESS PEOPLE, HOCUS POCUS, FIRST WIVES CLUB and FOR THE BOYS.
Photo Credit: Walter McBride
Source: ABC News