Tyne Daly, Sierra Boggess and More Lead IT SHOULDA BEEN YOU Concert at 92Y, David Hyde Pierce Hosts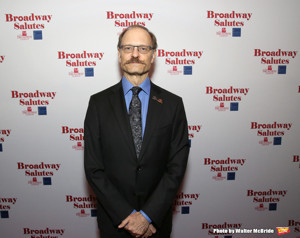 92Y announces casting for a concert celebration of the acclaimed musical It Shoulda Been You on Monday, March 5. Complete with blushing brides, nervous grooms, overbearing moms, unexpected guests, and enough twists and turns to make even the most experienced wedding planner throw up his hands and say "holy matrimony!" It Shoulda Been You was hailed by the Associated Press as a "smart, funny, and inventive musical comedy."
Cast:
Farah Alvin
Sierra Boggess
Tyne Daly
Gina Ferrall
Aaron Finley
Montego Glover
Josh Grisetti
Adam Heller
Edward Hibbert
Michael X. Martin
Anne Nathan
Nick Spangler
Chip Zien
Paul Masse, Music Director
David Hyde Pierce, Host
Book and Lyrics by Brian Hargrove
Music by Barbara Anselmi
Directed by David Hyde Pierce
The event is part of a new series with award-winning producer Daryl Roth, bringing concert performances of musicals to the 92Y stage.
It Shoulda Been You premiered on Broadway in the 2015 season and marked the directorial debut of David Hyde Pierce. Featuring an all-star cast, this refreshingly modern spin on the traditional wedding comedy proves that when it comes to wedding day insanity, it's all relative. Hailed as "100 minutes of comic gold" (The Hollywood Reporter) this musical was praised as "the freshest, funniest musical of the season." (USA Today).
Discounted Tickets for 35 and Under - www.92Y.org/LexList
Photo Credit: Walter McBride / WM Photos