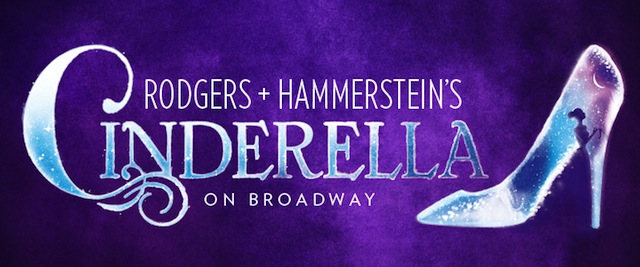 Click Here for More Articles on CINDERELLA THE MUSICAL
Twitter Watch: Fran Drescher Tweets from CINDERELLA Rehearsals!
BroadwayWorld.com presents Twitter Watch, which brings you only the best and most interesting reports straight from the mouths of Broadway stars, shows and more on the hot social networking service - Twitter!
On Twitter, Broadway-bound Fran Drescher has been chronicling her CINDERELLA rehearsals @frandrescher
First day of school. Rehearsing w @carlyraejepsen & @joe_carrollmich
Me & @CarlyRaeJepsen just wrapped r 1st rehearsal 2gether! I've been hm practicing ever since! C u on Brdwy!
At a wig fitting for play!
At music rehearsal w conductor Andy Einhorn. He's being very patient and loving. ;)
At the fitting w the tony winning William Ivey Long!
A hat fitting w Rodney Gordon
At shoot for commercials. In hair chair with the extraordinary @KatJbumble. More posts to come!
Now in makeup w @philippeChansel so fab and talented!
On set shooting promos w/ @carlyraejepsen Broadway here we come! Xo - F
Me & Samson on the Thrown!
Me on the actual stage w my lovely daughters and cinderella! Hava gr8 day dear ones! Glorious in nyc 2day :)
On February4, multi-platinum pop sensation Carly Rae Jepsenand Fran Drescher will join the cast of CINDERELLA, which is about to begin its 2nd year at the Broadway Theatre (1681 Broadway).
With its fresh, new take on the beloved tale of a young woman who is transformed from a chambermaid into a princess, this hilarious and romantic CINDERELLA combines the story's classic elements - glass slippers, pumpkin, a beautiful ball and more - with some surprise twists. More than just a pretty face with the right shoe size, the CINDERELLA of the Rodgers & Hammerstein musical now on Broadway is a surprisingly contemporary figure living in a fairytale setting: a spirited young woman with savvy and soul, eager to develop a world view, she doesn't let her rags or her gowns trip her up in her quest for kindness, compassion and forgiveness. She not only fights for her own dreams, but makes the prince, who falls in love with her, open his eyes to the world around him and realize his dreams, too.
For more of Twitter Watch, Click Here!
---