The Flea Announces Spring 2018 Season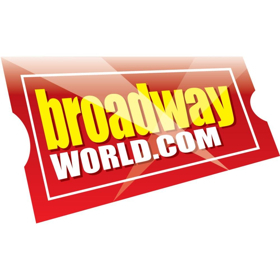 THE FLEA ANNOUNCES SPRING 2018 LINEUP FOR "THE SEASON OF WOMYN"
Niegel Smith
, Artistic Director and
Carol Ostrow
, Producing Director of The
Flea Theater
proudly announce the slate for their spring season, which will feature three world premieres, the return of its late-night series Serials, as well as new programming Cereals, plays for younger audiences and Flea Fridays, an immersive weekend cabaret. The Flea welcomes new playwrights, Steph Del Rosso, Catya McMullen and Scott Klopfenstein and the hugely creative rappers/writers the
Q Brothers
into the mix at the theater's new digs in Tribeca. Del Rosso's Fill Fill Fill Fill Fill Fill Fill will run in The Siggy as will McMullen and Klopfenstein's Locked Up B*tche The Flea's downstairs space. The
Q Brothers
Collective's ms. estrada will play in The Sam, The Flea's upstairs theater. Says Smith, "Each of our spring plays wrestles with what it means to be womyn taking the center of the story on their own terms, and in fantastic Flea fashion they are big, epic spectacles that will delight audiences with biting comedy, witty stagecraft and captivating stories. These creative teams are digging deep and throwing the culture back at us with surprising and irreverent effect." Adds Ostrow, "It's the 'Season of Womyn' at The Flea; we examine a woman's place in the world today and find it dissatisfying. It's a part of the zeitgeist and as the female producer at The Flea, I believe we must lead this important conversation." In addition, The Flea welcomes new Anchor Partners (artists and companies in residence) who will perform at The Flea this winter and spring. Musicians including Percussionist and Composer Reynaliz Herrera, the innovative classical contemporary ensemble Talea, the largest network of operatic performing artists in the country Opera on Tap and early music ensemble ARTEK; dancers and dance companies Heidi Latsky Dance, Tiffany Mills, and Gabrielle Revlock. And theater companies including New Georges, New York Deaf Theater, and EPIC Players Inclusion Theater. January 22 - February 25
Fill Fill Fill Fill Fill Fill Fill by Steph Del Rosso, directed by Marina McClure in The Siggy Theater
Break-ups are hard. But Joni's taken her break-up to the next level, physically feeling holes all over her body. From acupuncture to threesomes, Fill Fill Fill Fill Fill Fill Fill asks how do we live fully in our own skin? This world premiere production will be directed by Flea Resident Director Marina McClure and will feature The Bats, the resident acting company at The Flea. Performances are Thursday-Monday at 7pm, with Sunday matinees at 3pm. Tickets start at $15 with the lowest priced tickets available on a first-come, first-served basis. Opening night is slated for February 4. Fill Fill Fill Fill Fill Fill Fill was originally developed in the
Soho Rep
Writer/Director Lab.
Sarah Benson
, Artistic Director; Executive Director,
Cynthia Flowers
. February 21 - April 28
Locked Up B*tches by Catya McMullen with music by Scott Klopfenstein, choreographed and directed by
Michael Raine
in The Siggy Theater
Get ready for some ruff b*tches! When Pipsy, a pedigree cocker spaniel, lands at the B*tchfield Animal Shelter, she becomes the center of a turf war between the dogs and the cats. Initially a long running #serialattheflea, Locked Up B*tche is a sweet, psychotic, queer, and outrageously funny hip hop musical parody of a certain Netflix women's prison drama. This world premiere production will be choreographed and directed by Flea Resident Director
Michael Raine
and will feature The Bats, the resident acting company at The Flea. Performances are Wednesdays at 7pm, Thursdays at 9pm and Friday-Saturday at 11pm. Tickets are $15. March 22 - April 22
ms. estrada by the
Q Brothers
Collective, directed by
Michelle Tattenbaum
in The Sam Theater
The boys at Acropolis U are too preoccupied with the Greek Games to treat their ladies right. But fierce feminist goddess, Liz Estrada, rallies her besties to take a stand - and campus chaos ensues. A Hip-Hop remix of Aristophanes' classic comedy, ms. estrada may well be the Girl Anthem of 2018. This world premiere will be directed by
Michelle Tattenbaum
, music directed by
Postell Pringle
(a member of the
Q Brothers
), choreographed by Ana "Rokafella" Garcia and will also feature The Bats, the resident acting company at The Flea. Performances are Wednesday-Monday at 7pm, with weekend matinees at 3pm. Tickets start at $15 with the lowest priced tickets available on a first-come, first-served basis. Opening night is slated for April 2. March 17 - May 20
Cereals @ The Flea produced by Isabelle Pierre and
Ben Schrager
in The Pete Theater
"Give Us Your Children Again and Again!" says The Flea as they premiere the third and fourth episodes of Cereals, a program of live short plays for families with children ages 5 and up. The Flea commissioned five up-and-coming writers to develop ethnically diverse and culturally specific interpretations of folk tales. The plays are directed by The Flea's Resident Directors and feature The Bats, the resident acting company at The Flea. Get ready to be taken around the globe by gutsy heroes in all shapes, sizes and ethnicities who face real life problems with aplomb. The shows feature fairytale violence but affirming life lessons for children with imaginations. Cereals @ The Flea plays at 11am and 1pm Saturday-Sunday; Cycle 3 plays March 17-25, Cycle 4 plays May 12-20. Tickets are $8 for children and $10 for adults; tickets include a free mini-box of cereal. January 26, April 13, May 4
Flea Fridays curated and directed by
Niegel Smith
in The Pete Theater
Flea Fridays is an immersive cabaret in residence in The Flea's indoor/outdoor theater The Pete. Each Flea Friday features some of downtown's most daring artists, from musicians to choreographers to burlesque performers and poets, who invite audiences to engage with our most pressing social questions. Hosted by The Fridays (a band of charming Bats) this bold new project will be back in January, curated and directed by The Flea's Artistic Director,
Niegel Smith
and will tackle the question "how will freedom ring?". Performances are at 5pm. Tickets are $15 and include a free drink. February 1 - May 12
Serials @ The Flea produced by Matt Stango and Rachel Lin in The Siggy Theater
Late night at The Flea continues with Serials @ The Flea. Monthly cycles kick off for the year on February 1. Now counting 42 sold-out cycles, this raucous late-night play competition featuring The Bats and some of NYC's hottest young playwrights runs through May 12. Two members of The Flea's resident acting company, Matt Stango and Rachel Lin, will produce. Serials @ The Flea plays 11pm Thursday-Saturday. Cycle 43 plays February 1-10 and Cycle 44 plays May 3-12. Tickets are $12 and include a free beer. The award-winning Flea was created in 1996 by three downtown artists - Founding Artistic Director
Jim Simpson
, writer
Mac Wellman
and designer
Kyle Chepulis
. Their mission was simple yet bold: "to raise a joyful hell in a small space" by representing the best and brightest of what Off-Off-Broadway can be. True to this day, The Flea produces over 250 cutting-edge performances each year, giving voice and opportunity to diverse and innovative writers, directors, actors and designers who have something urgent to say about our world. Biographies: The
Q Brothers
are internationally known for their hip hop adaptations of the classics. These productions include Othello: The Remix, Funk It Up About Nothin' (Much Ado), and Q Gents (Two Gents). The collective has grown beyond founding members GQ and JQ, to include
Jackson Doran
, and
Postell Pringle
. Together,
Q Brothers
Collective has written and composed
Q Brothers
Christmas Carol, ms. estrada (Lysistrata), Rome Sweet Rome (Julius Caesar), I Heart Juliet (Romeo and Juliet), and Long Way Home (The Odyssey). You can also find them at Lollapalooza and Austin City Limits, performing and teaching kids to love rhyming as much as they do.
www.qbrothersofficial.com
@qbrothers1
Michelle Tattenbaum
directed the world premiere of the musical Nobody Loves You at
The Old Globe
(San Diego Theatre Critics Circle nomination: Best Director) and the New York premiere at
Second Stage
. Recent projects: White Guy on the Bus (Passage Theatre) and Student Body (world premiere, The Flea). She has directed
Itamar Moses
's plays Love/Stories (world premiere, The Flea) and The Four of Us (Los Angeles premiere, Firefly: Theater & Films). She directed and co-produced The Sublet Experiment, a site-specific touring production that played to sold-out crowds in NYC for over six months. New Media: several fiction podcasts for kids, including the Peabody Award-winning podcast The Unexplainable Disappearance of Mars Patel and the web series Babyprov. Regional: O'Neill Musical Theatre Conference, Hangar Theatre, Williamstown, Goodspeed and Shakespeare Theatre of NJ. Tattenbaum worked for Manhattan Theatre Club for three years, developing new work. Member: SDC. Two-time Drama League Directing Fellow. Ana "Rokafella" Garcia is an NYC native who has represented Hip-hop dance professionally over the past two decades. She co-founded Full Circle Prod Inc- NYC's only non-profit Break Dance Theater company with her husband veteran Bboy Kwikstep. Rokafella has acted in theater pieces, performed poetry, directed a documentary highlighting the Bgirl lifestyle entitled "All The Ladies Say" and performs her original music based on growing up in Hip-hop's Mecca. She is hired internationally to judge Breakdance competitions based on her mastery of the classic Hip-hop dance style and she teaches unique workshops aimed at evolving and preserving its technical aspects. Presently she is an artist in residence at the American Tap Dance Foundation, an adjunct professor at The New School. She has been featured in pivotal Rap music videos, tours, film, and commercials as well as choreographed for diverse festival concerts such as the Oregon Shakespeare Festival. Rokafella is a multi-faceted Hip-hop artist who references street and Latino culture as her foundation. She believes this culture was born to help urban youth get through the ups and downs of life with something to hold on to. Steph Del Rosso's plays include Fill Fill Fill Fill Fill Fill Fill, 53% Of, Are You There?, Machinalia, Flee, Sister Play, and Mean Well. Her work has been produced or developed at
Soho Rep
, Clubbed Thumb, Jack, The Flea, New York Stage and Film,
Colt Coeur
, The
Eugene O'Neill
Theater Center, Space on Ryder Farm, Seven Devils Playwrights Conference, Judson Memorial Church, Caldera Arts, Theater Masters, The Disquiet International Literary Program in Lisbon, Portugal, and others. She is an alum of the
Soho Rep
Writer/Director Lab and Clubbed Thumb's Early Career Writers' Group, and a New Georges Affiliated Artist. As an educator, she has taught creative writing classes and workshops all over New York City as well as in Chicago, Central Oregon, and at UCSD, Northwestern, and Yale University. She is currently pursuing her MFA in Playwriting at UCSD, where she studies with
Naomi Iizuka
. Marina McClure creates emotionally charged theater, opera, and spectacles by fusing striking visual design and physical work with performers. She collaborates with multicultural performers to bring diverse stories (including from Iraq, Cambodia, Ukraine, South Africa, China, and Afghanistan) to American and international audiences. She helms the multidisciplinary art lab The New Wild and is a resident director at The
Flea Theater
. Recent: Tear a Root from the Earth, a new musical for Afghanistan in collaboration with
Qais Essar
and Gramophonic (New Ohio's Ice Factory; Kennedy Center);
Kalean Ung
's Letters from Home (ISC in Los Angeles; UC San Diego); Leisure, Lust (Art House; The Mount). She collaborated on CasablancaBox (2017 Drama Desk Nomination for Unique Theatrical Experience) and directed Wing It! a giant puppet parade and large-scale community performance for the Tony-winning
Handspring Puppet Company
in celebration of South Africa's National Day of Reconciliation. She is currently directing an episodic adaptation of Italo Calvino's Cosmicomics as a part of The Flea's new initiative for young audiences, Cereals, and is developing a performance for Caveat's Talks Progress Administration series. Marina teaches directing at The National Theater Institute at the O'Neill and frequently directs at Dartmouth College and NYU-Tisch. MFA: CalArts.
www.marinamcclure.com
Catya McMullen is a playwright and comedian. Her short play, Missed Connection won the 37th Samuel French OOB Short Play Festival, was directed by
Leslye Headland
and is published by Samuel French. She is the author of the plays Georgia Mertching is Dead (EST/Youngblood, The Lark), Agnes (Rattlestick Playwrights Theater), Everything is Probably Going to be Okay (Rattlestick), We Pray to Elephants (EST/Youngblood developed), A**holes in Gas Stations (EST/Youngblood, Ground UP Productions developed), Rubber Ducks and Sunsets (World Premiere Ground UP Productions), and The Collective (Triskellion Arts) along with numerous shorts. She is a proud alum of the Obie Award-winning EST/Youngblood and a company member of The Middle Voice Theater Company; the apprentice company of Rattlestick Playwrights Theater. She was a finalist for the City Theater National Award for Short Playwriting and is the Creator of the We Are Animals series, a quarterly variety show series she writes with Scott Klopfenstein of the Gold Record selling band Reel Big Fish, where she raps under her feminist hip hop alias "Chihuahua Fancy." BA: UNC Chapel Hill Dramatic Art, Creative Writing
Michael Raine
is thrilled to be back at The Flea, having been a Resident Director in the old space on White Street from 2014-2015. During that time, Michael directed a dozen episodes of #serials and adapted and directed the Grand-Guignol classic The System which was remounted for an encore run as one of the audience-favorites from the series. Michael will be directing and choreographing the full-length version of the long-running #serial Locked Up B*tches this spring in The Siggy. Written by frequent partner in crime, playwright Catya McMullen, they have put up short plays together for E.S.T./Youngbloods, #serials@theflea, Atlantic Stage 2, The Tank and the People's Improv Theater. Also a choreographer and teacher, Michael's choreography has been seen regionally and around New York, including Yale Rep,
Joe's Pub
, Theater for a New City, NYMF, and the Folksbiene, as well as five seasons at the Weston Playhouse and the Japanese tour of Rent. Michael has choreographed productions for Juilliard Drama, CAP21, Brooklyn College, University of Miami, and NYU's graduate acting program, where he has been a member of the faculty since 2008.
Niegel Smith
is a theater director and performance artist who sculpts social spaces into unique communal environments where we make new rituals, excavate our pasts and imagine future narratives. Directing credits include Syncing Ink (Alley Theater, 2017; The Flea, 2017), Take Care (2015-2016, The Flea), Hir (Magic Theatre, 2014; Mixed Blood, 2015;
Playwrights Horizons
, 2015), A 24 Decade History of Popular Music... (New York Live Arts, et al., 2015), The Perils of Obedience (Abrons Arts Center, 2013-ongoing), and Neighbors (
The Public Theater
, 2010). His participatory performances have been produced by American Realness, Dartmouth College, The New Museum, Prelude Festival, PS 122, and the Van Alen Institute, among others. He is the Artistic Director of The
Flea Theater
in lower Manhattan; Associate Artistic Director of Elastic City; and ringleader of Willing Participant - an artistic activist organization that whips up urgent poetic responses to crazy stuff that happens.
www.niegelsmith.com
. The Bats are the resident acting company members of The
Flea Theater
. Each season, over a thousand actors audition for a place in this unique company. The Bats perform in extended runs of challenging classics, as well world premieres of new plays. They are the lifeblood of The Flea. The
Flea Theater
, under Artistic Director
Niegel Smith
and Producing Director
Carol Ostrow
, is one of New York's leading Off-Off-Broadway companies. Winner of several Obie Awards, a Special Drama Desk Award for outstanding achievement and an Otto Award for political theater, The Flea has presented over 100 theatrical, musical and dance performances since its inception in 1996. Past productions include premieres by
Steven Banks
,
Thomas Bradshaw
,
Erin Courtney
,
Bathsheba Doran
,
Will Eno
,
Karen Finley
,
Amy Freed
,
Sarah Gancher
,
Sean Graney
,
A.R. Gurney
,
Jennifer Haley
,
Hamish Linklater
, Enrique Gutiérrez Ortiz Monasterio,
Itamar Moses
,
Anne Nelson
,
Qui Nguyen
,
Adam Rapp
,
Jonathan Reynolds
, Kate Robbins,
Roger Rosenblatt
,
Elizabeth Swados
, and
Mac Wellman
. Successes include Drama Desk nominated She Kills Monsters, These Seven Sicknesses, Restoration Comedy, The Mysteries and ten World Premiere productions by
A.R. Gurney
, including the WSJ Best New Play of 2013, Family Furniture. The
Flea Theater
is located at 20 Thomas Street between Church and Broadway, three blocks north of Chambers, close to the A/C/E, N/Q/R/W, 4/5/6, J/M/Z and 1/2/3 subway lines. Purchase tickets by calling 212-352-3101 or online at
www.theflea.org
.
Related Articles
More Hot Stories For You