The Broadway League Announces Families.Broadway; Offering Families New Ways to Experience Live Theatre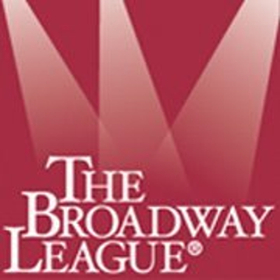 The Broadway League has announced that www.Families.Broadway is now live.
This new area of the Broadway League's consumer website will provide news and updates about special family offers, unique in-theatre experiences, giveaways and more at Broadway shows. Offers and events will change throughout the year, giving families many options to choose from when planning a trip to Broadway.
"Last season we saw a record attendance for kids and teens in the theatres and for good reason. Broadway has never offered more for families with opportunities like Kids' Night on Broadway, Broadway Week and Broadway Bridges. Families.Broadway is our way of extending the spirit of these programs throughout the season," said Charlotte St. Martin, President of the Broadway League. "We're excited to provide more opportunities for families to enjoy the magic of live theatre together and experience the wonderful variety of shows available on Broadway."
Developed as a convenient resource to help all families expand their theatregoing experiences, Families.Broadway not only provides information about family pricing and offers but also lists the extra experiences that are available at select performances. These special programs are designed to complement each show and create lasting memories for those attending. Programs include talk backs, musical demonstrations with Broadway teaching artists, workshops, and more. Families.Broadway also features parking deals at Icon Parking.
In the 2016 - 2017 season, attendance by theatregoers under 18 years old was 1.65 million. There were another 1.62 million admissions by theatregoers aged 18-24. Together this represents 25 percent of the audience. To date 18 new productions have opened in the 2017-2018 season. These productions join 17 long-running shows currently playing. In the spring, 15 more shows are scheduled to open with more expected to announce.
THE BROADWAY LEAGUE (Charlotte St. Martin, President), founded in 1930, is the national trade association for the Broadway industry. The League's 700-plus members include theatre owners and operators, producers, presenters, and general managers who present in nearly 200 markets in North America. Each year, League members bring Broadway to nearly 30 million people in New York and on tour across the U.S. and Canada. The Broadway League has recently added a new category for International membership to collaborate with professionals from around the world who produce and present Broadway quality theatre. The Broadway League annually co-presents the Antoinette Perry "Tony" Awards, one of the most coveted awards in the entertainment industry.
Key League programs and resources include: Kids' Night on Broadway, The Jimmys, Stars in the Alley, Internet Broadway Database (ibdb.com), Broadway.org, SpotlightonBroadway.com, Commercial Theater Institute (with Theatre Development Fund), as well as numerous conferences and forums for our members. Broadway Bridges, with the support of the New York City Department of Education, is aimed at giving every New York City public high school student the opportunity to see a Broadway show before graduation. TheatreAccessNYC (co-produced with TDF) is the one-stop website of accessible Broadway performances for theatregoers with disabilities. Celebrate Broadway, the League's Joint Venture with The John Gore Organization, operates the dotBroadway Top Level Domain, the official digital home of the Broadway community, which brings together a broad range of trusted sites that offer information and access to Broadway shows. Families.Broadway is the League's site for family friendly offers and pricing. Broadway.org is the League's official on-line headquarters for Broadway in NYC, on tour, and internationally.
For more information visit BroadwayLeague.com.
Broadway theatres are filled with an exciting array of new and classic musicals and plays, providing the perfect experience for every audience. Great seats are available at every price point and are easy to buy online, by phone, or in person at theatre box offices. It's always the perfect time to see a show. Broadway performs every day of the week at multiple curtain times to accommodate every schedule.
Related Articles
More Hot Stories For You
Andrea Bocelli Will Stream A Live Performance From The Duomo In Milan On Easter Sunday
On Easter Sunday, April 12, Italian tenor and global music icon Andrea Bocelli will give a solo performance at the historic Duomo, the cathedral of Mi... (read more)

VIDEO: Actor Handcuffed by LAPD While Making Self-Tape of August Wilson Monologue
When LA-based actor Tyree Freely began creating his self-tape for Leah Daniels-Butler Casting's Quarantine Monologues project, he didn't realize that ... (read more)

Idina Menzel, Ben Platt, Josh Groban and Many More Join SATURDAY NIGHT SEDER Benefit
Saturday Night Seder — a Passover Seder on Saturday, April 11 (the fourth night of Passover) — will be different from all other nights, as a panoply o... (read more)

VIDEO: The Marsh Family is Back With Another LES MISERABLES Cover
The Marsh family is back with another Les Miserables cover!... (read more)

Breaking: Broadway Shutdown Extends To June
In accordance with guidelines from the Center for Disease Control (CDC) and under the continued direction of Governor Andrew Cuomo, Broadway shows in ... (read more)

With Closure Official BEETLEJUICE Considering Future Production Plans; Tour
With this morning's news about Broadway remaining closed through June 7th, it makes it official that BEETLEJUICE on Broadway has played its final perf... (read more)