Tamara Tunie and Sarita Choudhury Join Reading of Legal Drama AMERICAN DREAM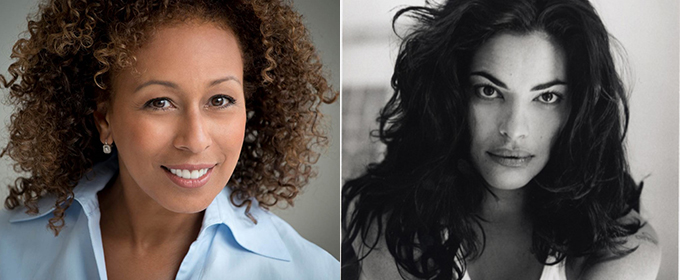 Independent Spirit Nominee, Image Award Nominee, Obie Award Winner, Tony Award Winner (as producer), and Drama Desk Award winner (as producer) Tamara Tunie (Flight, The Devil's Advocate, Law & Order Special Victims Unit) and SAG Nominee Sarita Choudhury (A Hologram For The King, The Hunger Games: A Mockingjay - Part I, Homeland) have joined Emmy Nominee & Drama Desk Award winner David Morse (The Outsiders, Hurt Locker, The Green Mile) and SAG Nominee & American Movie Award Winner Stelio Savante (Where The Road Runs Out, Blood In The Water, Eisenstein In Guanajuato,) have joined John Stanisci(Irena's Vow) and Thomas Ryan (Irena's Vow) in the cast of Invictus Theater Company's American Dream one night presentation at Manhattan Theater Club's Studio 3.
American Dream is a legal drama that examines how the pursuit of the American dream was shifted as a result of the war on terror.
Invictus Theater and Stelio Savante will produce the one-night, February 2nd, industry presentation of American Dream, an original play by John Stanisci, directed by Kimberly Loren Eaton.
Invictus Theater produces new, exciting dramas for New York audiences; most notably the Broadway show Irena's Vow which starred four time Tony nominee Tovah Feldshuh. Irena's Vow was the first play in history to be performed at the United Nations for over 200 international delegates. They also produced Dan Gordon's Murder In The First which garnered a record seven New York Innovative Theater Award nominations and was hailed as "...a Standout" by The New York Times. Stelio Savante most recently produced River Street Theater's reading series of 110 Stories (by Sarah Tuft), starring opposite Robert Forster, Mira Sorvino and Diane Venora.
More info at www.invictustheater.org.