Click Here to Visit the College Center

Blogs are the opinions of the authors and do not necessarily reflect the opinions of BroadwayWorld. BroadwayWorld believes in providing a platform for open and constructive conversation.

Student Blog: What Comes Next?
I am officially out of college and without a job in sight. What can I do in the meantime? What about theater? What comes next?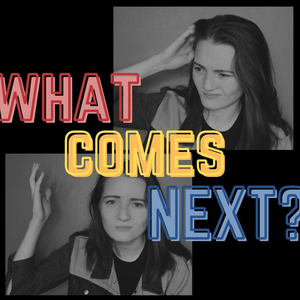 I just graduated last Friday. I can't believe it. My mother did tell me that college will go by as easily as high school did. It is remarkable how time could feel so slow during those long lectures on philosophy or algebra and then in an instant you find yourself finishing your schooling, like me now. I remember thinking a lot about the future back then; envisioning myself with the job I want and being happy doing what I love. And then COVID happened. I became very concerned about my prospects. I started to think about what I could do while theater is on lockdown. Let's just say my anxiety started to build up. But then, I knew I had to push forward and focus on the one thing I had complete control over: finishing college. And now that it has come to an end, I am feeling somewhat hopeful. However, I feel as though there is something holding me back.
As my graduation date inched closer, it dawned on me how I felt somewhat unprepared for what is in store. Especially now that we have been dealing with a global dilemma, I can't help but think about what is going to happen for the likes of me. To be quite honest, since the start of the pandemic I've asked myself if I made the right choice for my career path. I told myself that I need to focus my attention on working for something more "practical" in the meantime while theater is showing signs of recovery only just recently. How else could I make a living? As much as I wanted to join a production, I had to be realistic. I also didn't want to set aside my other abilities just because I chose to be a theater major. It is a painful reminder to know that the arts are not considered essential when for the past year people have been finding comfort through T.V. shows, movies, videos, and music. Why is it that the one thing that kept people sane for the last year is overlooked in the working world?
I already applied for some jobs, here in the Philippines, US, and even one in London. As of now, I have no luck. I am either waiting to hear back from an internship or I got the news that I didn't match the qualifications for the role. I have submitted my resume to numerous positions with the hopes that they may consider that I am not just my major but that I could offer other skills for graphic design, writing, and management. Maybe it is because they don't see my potential being that I am graduating with a major in performing arts. Maybe I am just not good enough at other things. Maybe I should have taken multimedia arts or graphic design. Maybe I made a mistake. No. I tell myself that that is not true. I was meant to pursue this course even if there are those who may think I could have shifted my attention towards something more practical like medicine or business. I will ride on the fact that there are those who were happy to see me in what they felt was the course I deserved to take. I know I excelled not only in performing but in other aspects of my degree: communications. I believe that for as long as I try to get myself out there and continuously develop my skills, I can make it on my own. Luckily the internet gives us access to many online courses, all I need is to make the time to take them. Even if I may be shifting gears, it does not mean forever. I can always use my creativity and talent for other things. I should not let anything affect my love for theater.

Sadly, the question lingers whether I will do well. It is unfortunate that being alive can cost an arm and a leg. There are so many things to consider from taxes to student loans. I am very fortunate to still be able to stay with my parents for the time being until I have a job. Oftentimes I think about those artists who are working and looking for ways to make ends meet. And then it hit me, if the actors, stage managers, technicians, and costume designers around the world managed to strive through the past year, that is proof enough that I can and will make it. I am grateful to see how theaters are opening up again. I look forward to what the future has in store for live performances. One thing is for sure, theater has been through economic collapses, world wars, and now another "plague" or pandemic. Despite the challenges, it still survived. It is because of the artists and graduates like me who will see to it that the passion and excitement for performing is evident in whatever time we may live in. We will adapt and grow stronger as a community. We will look at trouble straight in the face and we will not show fear. We will because I can and will.