Click Here to Visit the College Center

Blogs are the opinions of the authors and do not necessarily reflect the opinions of BroadwayWorld. BroadwayWorld believes in providing a platform for open and constructive conversation.

Student Blog: Summer Bucket List
Some of my summer bucket list ideas and others for people who want some fun summer activities
As summer approaches, those in school try and make the most of their vacation, their one long, warm break from school. In my opinion, whether officially listed out or not, everyone has some sort of summer bucket list, a list of things you want to do over the summer, and whether you actually do them or not. Well, I do not know about some of you, but I never actually get the chance or have the motive to complete some of my summer bucket list items. Obviously, some of my desires to do this summer involve hanging out with my friends, family, and seeing all my friends from college as well, so I will not be including those in my little list. This summer I have already come up with some summer "resolutions" and some summer bucket list items. So, I thought I would share for people who want to make this summer absolutely fantastic.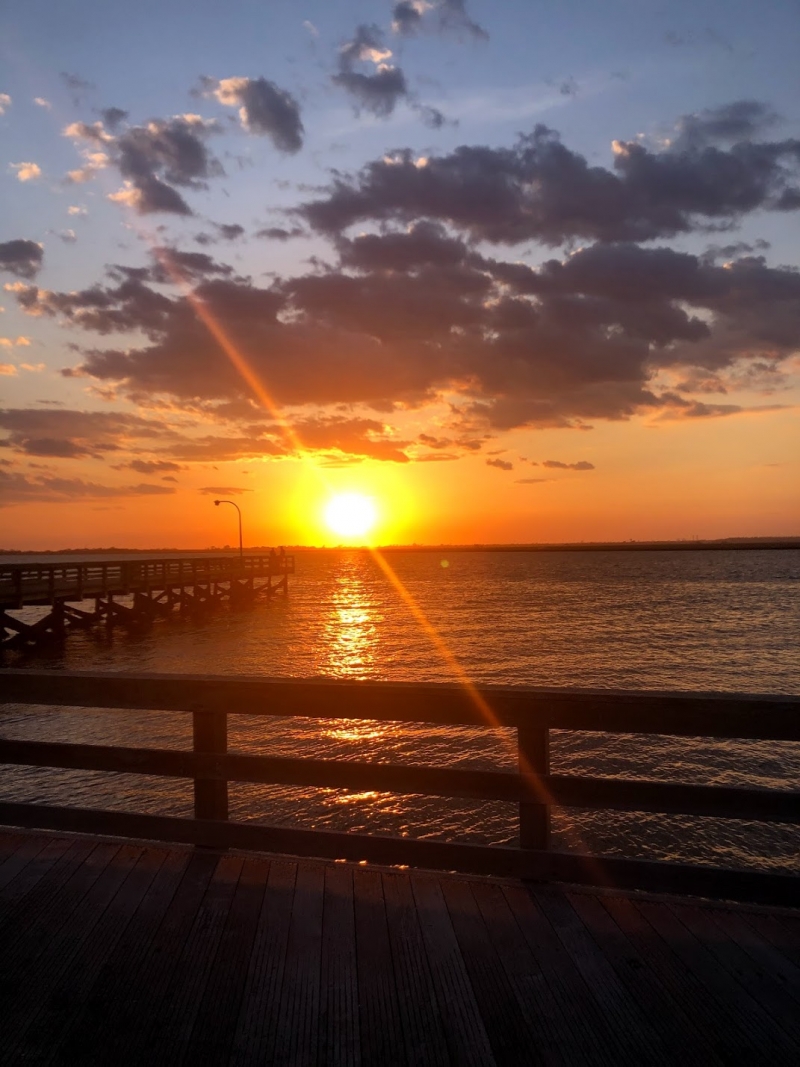 #1: Wake up before and see the sunrise at the beach (or anywhere with a good view)
I love watching sunsets, I think they are stunning. My best friend is a sunrise/sunset fiend. We've made a pact that one day we will sleep over at the other's house and then wake up incredibly early to go catch the sunrise. At sunset, people always gather to watch the sun melt away. I think going in the morning would be so serene and gorgeous, and I want the chance to have that moment and just watch the sun rise and take it all in as it does.
#2: Make the gym a regular part of my schedule
This one falls more under the "resolution" category for me. I have already done a fairly good job of going to the gym often since I have been home. I tend to go five days a week, which is pretty good for someone who never went when they got to college (despite being an athlete most of my childhood). I really enjoy the feeling after the gym that I worked hard and I did well. I love machines and weights and the giddiness I get when I have broken my previous personal record has been all part of the thrill of going for me.
#3: Find a new restaurant for my friends and I
My friends and I love to hang out, and when we do, we always go out to eat. I love the places we go to, but I am always looking for new places to go. Right now, a few of my friends and I are searching for a great all-you-can-eat sushi place where we can all meet and enjoy some great sushi. Plus, since sushi is expensive, the all-you-can-eat allows us to still have a lot of food and not worry about handing over our life savings with it.
#4: Actually try and write for some of my stories
I am a writer, I've always loved writing and planning out different worlds and stories. Specifically, fantasy and adventure-based stories are my favorite. I always end up taking a break from my stories (which is usually much needed), but then I lose motivation. I want to get back into some sort of writing groove, whatever that may be. While being home, I do not have much of a creative outlet, and I would love to make that outlet writing while I am home for my break.
#5: Learn as much as I can from my job and my internship
I am very lucky to have both an internship and a job over the summer. I have an internship with an advertising agency and I am a consumer educator for a company that does wine tastings at liquor stores and bars (I am 21). I do the actual giving out the little tasting samples and educating people about the product. These positions are both very new to me, but I am beyond excited to learn as much as I possibly can in both positions. I love learning new things and while I am not in school, I might as well learn some very new things to keep my brain occupied. At the same time though, I am trying not to let either position overtake my entire vacation, because I would like to dedicate my time to stuff other than work.