Click Here to Visit the College Center

Blogs are the opinions of the authors and do not necessarily reflect the opinions of BroadwayWorld. BroadwayWorld believes in providing a platform for open and constructive conversation.

Student Blog: My Transformative Semester
This past year has certainly been an interesting one for me. Both good and bad.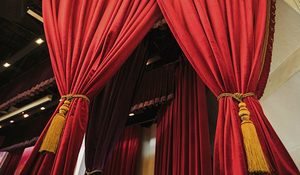 This past year has certainly been an interesting one for me. Both good and bad. I've definitely come out of it an entirely changed person--and I think for the better. I can't attribute whether I actually am a good person now, but I do know I'm better than when I started. I've learned a lot. A lot about musical theatre, about myself, about racial justice, human rights, and accountability and how important it is to hold people in power accountable. And that includes in ways that do not benefit me at the moment, but they will help countless others in the long run--including myself. Because Broadway still needs to change. And so does the world as a whole.
As this article is being posted on BroadwayWorld, the main thing this article will be focusing on, of course, is Broadway itself and my revelations regarding it. And honestly, it's sort of embarrassing how long it took me to realize just how horrible and ingrained Broadway's issues are. I mean. The entire genre of musical theatre has its roots in minstrelsy. And while it may have evolved to something else, those roots are still there, and they still need to be addressed.
There are so many issues in musical theatre and so many problems that need to be fixed. And it's up to every single person in the industry to put pressure on those in power to fix them. Because every single person deserves to be represented. They deserve to be accommodated according to their needs. Because right now Broadway is overwhelmingly cis, white, and ableist, and this needs to change. This needs to change now.
I don't know exactly how this change is going to be implemented, but I know that the movement needs to continue and move forward. Broadway still has months before it reopens, and it still has time to at the very least start making changes to make theatre more inclusive. Firstly, Mrs. Doubtfire and The Book of Mormon need to be closed for perpetuating transphobic and racist stereotypes respectively. Secondly, Jagged Little Pill needs to recast Jo to be played by a non-binary actor. And we need more diverse casting and more diverse shows, more diverse creative teams. We need to prioritize making theaters accessible to disabled actors and make accommodations for neurodivergent actors. We need to stop viewing performers and crew members as machines instead of people.
I really do hope that the industry changes. I don't know exactly what I'm going to do yet, but I'm going to do something. It's been a really rough semester for me, to be honest. Despite feeling a lot better about myself, I've suffered a lot mentally health-wise this year. I'm really looking forward to a summer of relaxing--hopefully. At least somewhat.
Thanks to everyone who's read any/all of my articles this semester! I've had a lot of fun writing them and poured a lot of passion into a lot of them. I'm taking a break for the summer and don't know if I'll be back this fall, but I've loved writing. It all depends on my schedule this fall. Again, thanks so much for reading!