Shaw's JOAN OF ARC Comes to St. Louis Rep's Mainstage Through Feb. 1
The Repertory Theatre of St. Louis (The Rep) continues its 2008-2009 Mainstage series with George Bernard Shaw's Saint Joan.
Performances of Saint Joan will be given on the Browning Mainstage of the Loretto-Hilton Center for the Performing Arts, 130 Edgar Road, Webster Groves, January 7-February 1, 2009.
Curtain times are Tuesday at 7:00 pm; Wednesday-Friday at 8:00 pm, selected Wednesday matinees at 1:30 pm; Saturday evenings at 5:00 pm; selected Saturday nights at 9:00 pm; Sunday matinees at 2:00 pm; and selected Sunday evenings at 7:00 pm.Ticket prices start at just $14.50. To purchase, visit The Rep Box Office, located inside the Loretto-Hilton Center, charge by phone by calling (314) 968-4925, or visit The Rep's online box office at
www.repstl.org
.The Rep's production of Saint Joan is sponsored by AT&T Real Yellow Pages.Shaw's story of a simple country girl whose courageous confrontations with both the church and the law shook the very foundations of society is an epic true tale based on what little is known about
The Life
of Joan of Arc and on the extensive records of her trial in 1431 when, at the age of 19, she was condemned to burn at the stake for heresy. Claiming to hear divine voices and appearing to produce miracles with ease, Joan-barely a teenager, modest-born and illiterate-declares it her holy mission to drive the English soldiers and their collaborators from 15th century France, and to crown the reluctant and vain Dauphin, Charles VII, as the rightful king.With staggering confidence and skills beyond her years, she does just that, but is finally betrayed and captured by the English. Put on trial for her "crimes", she stands defiant against a holy inquisition until relentless torture forces her confession. When she recants her admission of guilt, she is sentenced to burn.With her belief that people could have a direct and personal relationship with God (thereby sowing the seeds of Protestantism) and her conviction that the people of France were divinely intended to have a love of country rather than fealty to feudal landloads (the seeds of Nationalism), Joan's life and deeds shook the very foundation of medieval establishment, inspiring thousands to arise in what was known as the "Cult of the Maid" and leading, ultimately, to her own destruction.
A masterpiece of provocative political thinking, Saint Joan is a witty, tempestuous and potently dramatic account of history's favorite 15th century heroine. Playwright
George Bernard Shaw
was born in Dublin in 1856 and grew up in an atmosphere of genteel poverty. Though he had little formal education, he developed a wide knowledge of music, art and literature under the influence of his mother, a singer and vocal music teacher. In 1876, he moved to London, and by the 1890s he was well known as a public speaker, socialist pamphleteer and incisive and irreverent critic of music, art and drama. In 1898, he published two collections of plays entitled Plays Pleasant and Plays Unpleasant. His plays attained greater popular attention through their performances at the Royal Court Theatre. Major Barbara was written in 1905, and Shaw's best-known play, Pygmalion, was first performed in 1913. Later plays included Heartbreak House, Saint Joan, and seven plays that had their British premieres at the Malvern festival. Shaw was awarded the Nobel Prize for literature for 1925 and continued writing plays and essays until his death in 1950 at the age of 94.The cast of Saint Joan at The Rep is Tarah Flanagan as Joan,
Bobby Steggert
as the Dauphin, Jerry Vogel as Baudricourt, Matt D'Amico as Poulengey, James Anthony as the Archbishop of Rheims, Stephen
Paul Johnson
as La Trémouille,
Keith Merrill
as Gilles de Rais, Jason Cannon as Captain La Hire, Kevin Orton as Jack Dunois, John Rensenhouse as the Earl of Warwick, Christopher Gerson as John de Stogumber,
Tuck Milligan
as Peter Cauchon, Jonathan Gillard Daly as the Inquisitor, with an ensemble of Br
Ian White
, Tyler Beveridge, Andrew Stroud, Greg Fink, Sam Hay and Ian Way.
Saint Joan is directed by
Paul Mason
Barnes, who previously direct
Ed Stone
s in His Pockets in 2005 on the Mainstage and Shakespeare's R&J in the 2006 Off-Ramp series. The creative staff also includes Robert Mark Morgan, scenic designer; Dorothy Marshall Englis, costume designer;
Peter Sargent
, lighting designer; Rusty Wandall, sound designer; T.R. Martin, stage manager; and Tony Dearing, assistant stage manager. For more information about Saint Joan, including a Play Guide introducing the characters, plot and background on the production; a photo gallery and video related to the production, visit The Rep's comprehensive website at
www.repstl.org
.

Related Stories
More Hot Stories For You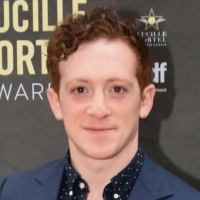 Wake Up With BWW 12/8: Ethan Slater Joins WICKED Movie, and More!

December 8, 2022

Top stories include Ethan Slater joining the cast of the Wicked movie as Boq. Plus, casting has been announced for the Broadway productions of Bad Cinderella and Good Night, Oscar. 
---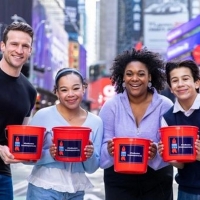 Red Bucket Fall Fundraising Campaign Raises $5,107,791 for BC/EFA; THE MUSIC MAN Tops All Fundraisers

December 7, 2022

Broadway Cares/Equity Fights AIDS' in-theater Red Bucket fundraising concluded its fall campaign with 36 Broadway, Off-Broadway and national touring productions raising $5,107,791 to provide meals and medication, health care and hope for those living with HIV/AIDS, dealing with COVID-19 or facing other debilitating illnesses this holiday season.
---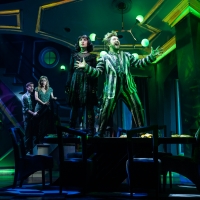 BEETLEJUICE Enters Final Four Weeks of Performances on Broadway

December 7, 2022

It is your last chance to see Broadway's BEETLEJUICE, which will continue haunting Broadway's Marquis Theatre for 4 more weeks only through Sunday, January 8, 2023.
---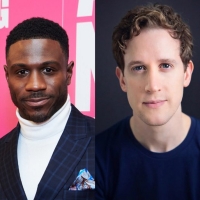 Marchánt Davis, Alex Wyse & More Join Sean Hayes Led GOOD NIGHT, OSCAR; Full Cast Announced

December 7, 2022

Good Night, Oscar starring Sean Hayes, announced that Marchánt Davis (Ain't No Mo'), Alex Wyse (Waitress), Sam Bell-Gurwitz (Good Night, Oscar in Chicago), Postell Pringle (A Free Man of Color), and Max Roll (Mrs. Warren's Profession) will be joining the company on Broadway.
---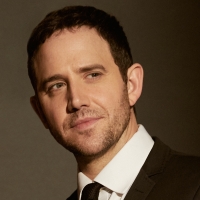 Santino Fontana to Step Into the Cast of A MAN OF NO IMPORTANCE This Week

December 7, 2022

Tony Award winner Santino Fontana (Tootsie) will perform in the role of Father Kenny in Classic Stage Company A Man of No Importance, starting tonight, December 7.
---