Click Here for More Articles on 2021 AWARDS SEASON
Sharing is Caring: A Short History of Tony Ties, Multiple Wins, and Split Performances on the Great White Way
This season, Manhattan Theatre Club stunned and excited theatregoers when it was announced that Laura Linney and Cynthia Nixon, two of the most formidable females of stage and screen, would be returning to the boards in an unconventional new revival of Lillian Hellman's family drama, The Little Foxes.
Though the production itself would adhere to a traditional staging, the casting of the drama's two lead female characters, Regina and Birdie, would not. With both expressing desire to play either role, Linney and Nixon agreed to an arrangement in which they would swap roles nightly, treating audiences to dual portrayals of these women by two of today's most respected female actors.
Though each actress received strong notices for her work in the play (in both roles) many industry insiders and fans alike wondered how this arrangement would shake out come Tony time. This week's announcement of the nominations, however, put any speculation to rest, when it was revealed that Laura Linney would be in consideration for Best Leading Actress in a Play, while her co-star would be considered in the Featured Actress category.
Though the nightly role swap may seem a somewhat new convention for a Broadway show, Broadway and the Tony Awards boast a long history of shared triumphs. Whether it be child performers splitting the weekly load of a taxing role, actors pulling double duty in repertory, or merely a Tony category so stacked with impeccable work, it would be impossible to choose just one victor, the Broadway community has seen its share of special circumstances, which have lead to some history-making moments.
While we wait to see how Laura and Cynthia fair at this year's ceremony, let's take a look at some of the other notable ties, multiple wins, and dual performances in Tony Awards history:
---
In 2013, the four girls who jointly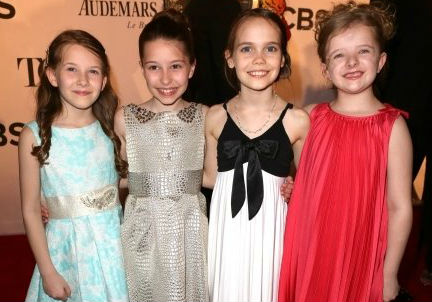 created the miraculous title character of Matilda The Musical on Broadway-Sophia Gennusa, Oona Laurence, Bailey Ryon and Milly Shapiro became the youngest actors to receive Tony Honors for Excellence in the Theatre. Their history-making honor is proof positive that sometimes being "a little bit naughty" can pay off in a big way.
---
In the shared role of Billy Elliot, David Alvarez, Trent Kowalik, and Kiril Kulish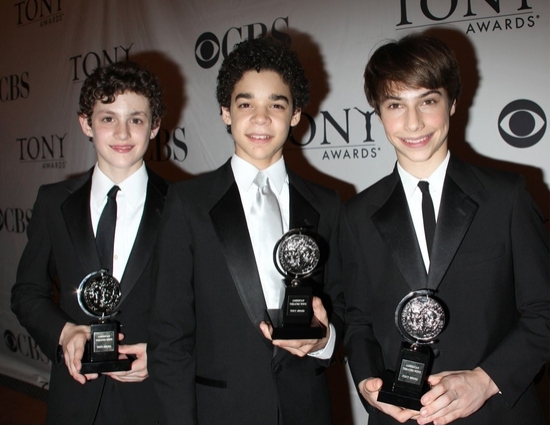 astounded Broadway audiences with tour de force performances as a young boy who dreams of transcending of his small British mining town through his love of ballet. With dance abilities well beyond their years, the three boys are the only performers to have jointly won a Tony Award for their alternating performances of a single role (and delivered one of the more sweetly amusing Tony speeches in history in the process. See the video of their win here.)
---
Delivering three distinct and revealing portrayals of "Fun Home" author, Alison Bechdel, actors Sydney Lucas, Emily Skeggs, and
Beth Malone enraptured audiences with their take on the cartoonist at three defining moments of her life. For their efforts, Emily Skeggs and Sydney Lucas were each rewarded with a nomination for Best Featured Actress in a Musical, with Malone being placed in the Leading Actress category. Though the musical itself made a clean sweep of the major categories at the 2015 Tony Awards, the three Alison's lost out on the acting awards to Kelli O'Hara and Ruthie Ann Miles for their performances in Bartlett Sher's revival of Rodgers and Hammerstein's, The King and I.
---
In 1960, Lauri Peters, the original Liesl von Trapp in Rodgers and Hammerstein's The
Sound of Music, shared her nomination for Best Featured Actress in a Musical with the remaining gaggle of von Trapp children, including Kathy Dunn, Evanna Lien, Mary Susan Locke, Marilyn Rogers, as well as the two young boys in the cast. Ultimately, however, the award went to Patricia Neway for her portrayal of Mother Abbess in the same production. The same year, the show would tie with the political musical Fiorello! in the race for Best Musical.
---
Making magic for audiences since 1973, the role of the Leading Player in Stephen Schwartz' Pippin, is one of the most iconic and coveted roles in musical theatre history. Originated by theatre legend, Ben Vereen in 1973, the 2013 revival of the show would see a shift in casting, which placed the role in the hands of the skilled and magnanimous Patina Miller. This gender-bent casting distinguished these two actors as the only pair of individuals of different genders to win a Tony Award for portraying the same character.
---
In 1957, a musicalized take
on Eugene O'Neill's play, Anna Christie, to the Broadway stage. The musical was The New Girl in Town, which featured a book by George Abbott and music and lyics by Bob Merrill. Following her smashing success playing Lola in the classic musical, Damn Yankees, Gwen Verdon won raves for her turn as Anna, a former prostitute trying to out run her sordid past. Come Tony time, however, would share the award for Best Leading Actress in a Musical with her co-star, Thelma Ritter. This shared honor marks the first official tie in Tony Awards history.
---
2014 saw the return of repertory to the Broadway stage with the Shakespeare Globe's revivals of two Shakespeare classics, Twelfth Night and Richard III. With an all-male cast, the productions were presented in their original Shakespearean conventions, including not one, but two highly impressive performances from one of the finest actors of his generation, Mark Rylance. For his efforts, the Academy Award winner went on to be nominated in both the Leading and Featured Actor in a Play categories, but ultimately walked off with the latter statuette for his portrayal of Olivia in Twelfth Night.
---
In 1998, Tony Award-winner, Alice Ripley, and her co-star, Emily Skinner joined a short
list of Broadway duos to share a single nomination for playing separate roles. Playing the Hilton sisters, Daisy and Violet, a set of Siamese twins, the two astounded audiences with their attached, yet distinctly individual portrayals of the side show performers, yet earned a single nomination for Best Leading Actress in a Musical. This distinction puts the actors in a unique category that includes Donal Donnelly and Patrick Bedford who earned a single nomination for their work in Philadelphia in 1966 and John Kani and Winston Ntshona for the double bill plays, Steve Banzi is Dead and The Island in 1975.
---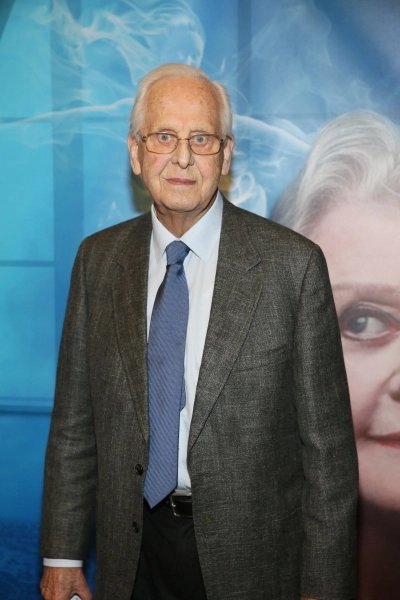 On the directing end of the spectrum, in 2000, Michael Blakemore took Broadway by storm with his riveting production of the play Copenhagen, a dramatized meeting between the physicists Niels Bohr and Werner Heisenberg, and a luminous revival of the musical theatre classic, Kiss Me Kate. That year the director would scoop up honors for his work on both, making him the first director in history to win for Best Director of a Play and Best Director of a Musical in a single evening. The two productions would also go on to win Best Play and Best Revival of a Musical that evening, as well as pick up trophies for Brian Stokes Mitchell and Blair Brown for their work in each respective production.
---
The Tony Awards also boasts a short history of technical ties including, the 1977 award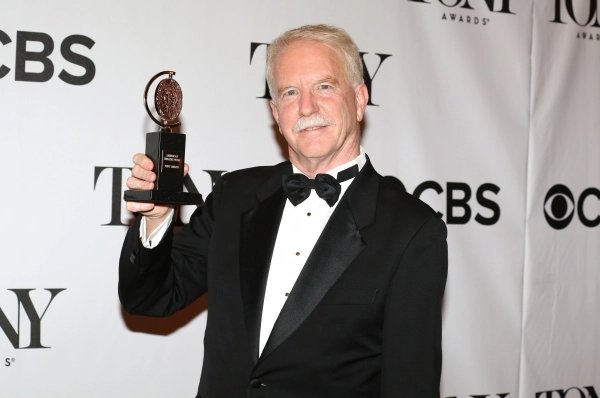 for Best Costume Design of a Play, which saw Theoni V. Aldredge and Santo Loquasto share the honor for their respective work on Annie and a revival of Chekov's The Cherry Orchard. The 1980 race for Best Scenic Design awarded both John Lee Beatty for his work on Talley's Folly and David Mitchell's set for the big top musical, Barnum. In 1993, John Kander and Fred Ebb shared the honor for Best Score for their work on Kiss of the Spider Woman with rock icon Pete Townshend for his opera, The Who's Tommy. Most recently, 2009 saw a tie for Best Orchestrations with honors going to Martin Koch for his work on, Billy Elliot, The Musical and Michael Starobin and Tom Kitt for their orchestrations for Next to Normal. Pictured: John Lee Beatty.