Sarah Meyohas Cloud of Petals Opens at Red Bull Arts New York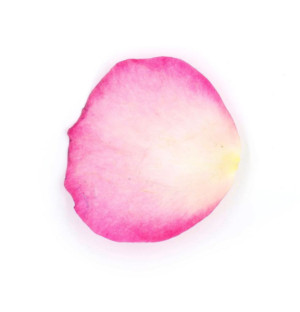 Red Bull Arts New York is pleased to announce New York-based artist Sarah Meyohas' first large-scale exhibition and virtual reality experience, Cloud of Petals. The two-floor exhibition is the culmination of an extensive yearlong project that is both archival and experiential. Meyohas investigates the artificiality of beauty by enlisting the faculties of human subjectivity through a body of work that integrates sculpture, photography, Artificial Intelligence, and organic matter.
If you would like to attend the private preview on October 11 from 6PM - 8PM, please contact
redbullartsnewyork@culturalcounsel.com
. The project began in the Summer of 2016, when the artist gathered 16 men, all sourced from a temporary work agency, for an in-situ performative data collecting ritual at Eero Saarinen's Bell Labs site in Holmdel, New Jersey. Centered within the dramatic Josef Albers-inspired floor pattern in the atrium of the abandoned site-the hallowed ground that gave birth to Data Theory-the artist positioned the workers at individual workstations, and filmed the men over the course of several days. They fastidiously plucked the petals off each rose, carefully selecting, preserving, and photographing them to create a physical subset. The men chose the petals they deemed most beautiful-a process that embeds the workers' subjectivity into the data set. The efforts of these men resulted in the harvest of a critical data set of nearly 100,000 unique rose petals that would define the foundation of an
Artificial Intelligence
algorithm capable of creating new, unique petals forever.
For Cloud of Petals, 3,289 of these painstakingly preserved rose petals are fashioned into a mosaic as part of a large architectural intervention at Red Bull Arts New York. The archival wall reads as an elite rose petal taxonomy, funneling the viewer into the auditorium where the artist's 30-minute 16mm film of the performance art piece shot on 16mm at Bell Labs, plays on a loop. In the main gallery, four ominous sculptures loom, dotting the large space like standing alien sarcophagi undergoing a ritualistic software update, encased using the salvaged modular steel walls from Bell Labs. Meyohas integrates an infinity mirror, a device she's employed throughout her practice, as an infinite call and response where the boundaries of time and space seem unending. Lastly, visitors encounter the exhibition's VR component: a series of gaze-based experiences that manipulates this organic data set for the viewer's pleasure, featuring new, uniquely generated petals using AI and the 100,000 picture data set.
Cloud of Petals becomes a site for contemplation about a post-human reality. The artist gestures at lingering social commentaries relating to feminine versus masculine labor, and probes the future of labor in the face of automation. Can machine learning or man pick the most beautiful rose petal? Meyohas serves up a weighty conceit, sincerely formalist in her intentions, yet rooted in a scientific rigor that suggests a certain faith in the potential of what is to come.

Artist Limited Edition Silk Scarf
36'x 36' hand-roll hemmed silk charmeuse scarf. Design features a still from Cloud of Petals and includes a custom box and card. Silk digitally printed by Software Studios. Made for the occasion of Sarah Meyohas: Cloud of Petals at Red Bull Arts New York 2017. Edition of 25. Price upon request.
Sarah Meyohas (b. 1991, French-American) uses networks of information, power, value, and communication. Meyohas has had solo exhibitions at Independent Régence in Brussels, Galerie Pact in Paris, and 303 in New York. Her work has been included in shows at the Museum of Contemporary Art Detroit, The Aperture Foundation in New York, Regen Projects in Los Angeles. In 2015, she invented BitchCoin, her personal cryptocurrency.
Meyohas holds a B.A. in international relations from the University of Pennsylvania and a B.S. in finance from the Wharton School, and in 2015 received an M.F.A. from Yale University. She is based in New York and runs an eponymously nam
Ed Gall
ery, Meyohas, in Long Island City.

Red Bull Arts New York is an experimental, non-commercial arts space dedicated to offering new opportunities to local and International Artists by supporting bold ideas and ambitious projects. Red Bull Arts New York focuses on extending the boundaries of exhibition making; supporting the production of new work by emerging and established artists; presenting historical surveys and large-scale presentations; and exploring the intellectual and philosophical provocations of our contemporary ethos.
Fundamental to the program's philosophy, Red Bull Arts New York devotes curatorial and production support for the presentation of new work, including artist fees, robust marketing activations and a two-floor 12,000 square ft. exhibition space to help realize challenging, institutionally scaled projects. This dedication to an artist's practice extends beyond offering critical support during the time of conceptualization and production; upon closure of the exhibition, the commissioned body of work returns to the artist(s), who retain complete rights to all works produced for their respective exhibition.
Related Articles
More Hot Stories For You
Actors' Equity Has Rejected Walt Disney World's Virus Safety Plan For Performers
Deadline has reported that Actors' Equity has rejected Walt Disney World's reopening safety plan for workers due to the fact that the proposal does no...

Ramin Karimloo, Rachel Tucker, Rachel John, and Cedric Neal Will Lead Virtual Production of SONGS FOR A NEW WORLD
A virtual production will be streamed of Jason Robert Brown's Songs For A New World, filmed entirely in isolation. Séimí Campbell directs Rachel John ...

QUIZ: Can You Guess the Hamilton Character from These Blurry Images?
These Hamilton pictures are a bit blurry... can you figure out which characters they are?...

Spotlight on HAMILTON: Catching Up with Christopher Jackson
History may have its eyes on Hamilton, but today, we have our eyes on the history of its stars. Below take a deep dive into the career of the general ...

Oliver Dowden Meets With Andrew Lloyd Webber at the London Palladium to Test Safety Measures
Oliver Dowden, Secretary of State for Digital, Culture, Media and Sport, has shared photos on Twitter of a meeting that recently took place between hi...

HAMILTON Cast Album Returns to #1 Spot on the iTunes Chart
The Hamilton Original Broadway Cast Recording has returned to the #1 spot on iTunes' Top Albums chart, ahead of the musical's premiere on Disney+ tomo...