SLEEPLESS IN SEATTLE Musical Hoping to Hit the West End By the End of 2019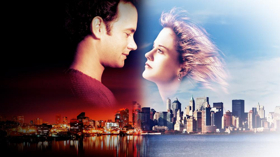 The long awaited West End run of the musical adaptation of Sleepless in Seattle may be coming sooner than we think.
According to Forbes, the stage version of the 1993 film has until December 14 in appear in London's West End before producers Michael Rose and David Shor's exclusive rights will expire.
Shor says that they are in talks with four different theater owners to achieve this goal on time, and the producers are "pretty certain" it will happen.
They are planning an out-of-town tryout of ten performances at the Theatre Royal Plymouth in October or November.
"The plan is to transfer from Theatre Royale Plymouth to the West End, and then from the West End to a European tour and U.S. tour," Shor said. However, he has no interest in bringing the show to Broadway.
Shor is hoping to raise $25,000 over the next two weeks, to cover pre-production costs for the musical.
Sleepless premiered with music from Ben Toth at The Pasadena Playhouse in 2013. Now, two British musicians, Robert Scott and Brendan Cull, are writing the music.
Another change is the title. To save money on royalties, the title of the musical has been changed from 'Sleepless in Seattle' to 'Sleepless.'
Read more on Forbes.
In addition to director Sheldon Epps, The Pasadena Playhouse production has a book by Jeff Arch, music by Ben Toth, lyrics by Sam Forman and is based on the Tristar Pictures film Sleepless in Seattle. The creative team for SLEEPLESS IN SEATTLE - THE MUSICAL also included choreography by Spencer Liff (The Playhouse's A Snow White Christmas, "So You Think You Can Dance"), scenic design by John Iacovelli (The Playhouse's The Heiress, Art and Blues for an Alabama Sky), lighting and projection design by Brian Gale (The Playhouse's Intimate Apparel and The Heiress), sound design by Carl Casella (One Night WithJanis Joplin), costume design by Kate Bergh (The Playhouse's Under My Skin), music supervision by Larry Blank, musical direction by David O and orchestrations by Michael Starobin.