Click Here for More Articles on LOVE NEVER DIES
Review Roundup: What Did The Critics Think of LOVE NEVER DIES On Tour?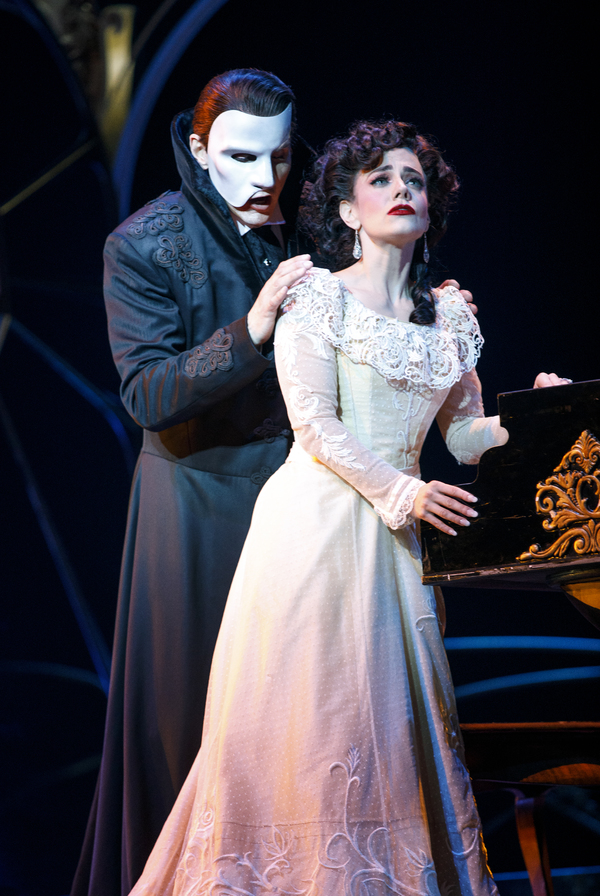 Andrew Lloyd Webber's Love Never Dies, the sequel to The Phantom of the Opera, makes its North American premiere on Wednesday, October 25 in Detroit, MI, following technical rehearsals and performances in Utica, NY (September 22-24, Stanley Theatre) and a special preview engagement in Baltimore's Hippodrome Theatre October 3-8, 2017.
Direct from the production of Love Never Dies in Hamburg, Germany, Gardar Thor Cortes will portray the man behind the mask, 'The Phantom,' with Meghan Picerno as 'Christine Daaé,' Karen Mason as 'Madame Giry,' Sean Thompson as 'Raoul,' Mary Michael Patterson as 'Meg Giry,' and Casey Lyons and Jake Heston Miller sharing the role of 'Gustave.' The trio of Phantom's henchmen include Katrina Kemp as 'Fleck,' Richard Koons as 'Squelch,' Stephen Petrovich as 'Gangle,'
Though the production doesn't officially open until October 25th, some critics have attended prior to opening night and published their reviews.
Let's see what the critics have to say!
---
John Monaghan, Detroit Free Press: I haven't seen earlier versions of the show, so I'm not sure what changes have been made in the latest version. Because the story still doesn't make a whole lot of sense (Meg's second-act transformation especially), I wonder whether the most effort has been put into addressing the show's biggest problem: an unconvincing Phantom-Christine relationship.
Nelson Pressley, Washington Post: Obviously, Coney Island isn't the Paris Opera, and this idiosyncratic sequel is thinner, smaller, and odder than the iconic original. The real oddity is why the producers would want to wave off reviews for an entire tour stop (which didn't work; the Baltimore Sun's Tim Smith has weighed in, too). That's like waving a distress signal. And it's hypocritical to accept fans' ready cash at the Hippodrome while coyly claiming you're not really ready for your closeup.
Tim Smith, Baltimore Sun: Heading the touring cast, directed by Simon Phillips, is Gardar Thor Cortes as a sympathetic Phantom. His rapid vibrato works to intensify emotions (there are many of them). If his low register weakens, the rest of the voice is solid, the phrasing always sensitive. He's a dynamic actor, too, though not helped by having to make hackneyed, Dracula-like entrances. In the role of Christine, Meghan Picerno offers persuasive acting and a voice well above the usual music theater level in tonal sheen and technical finesse. Her eloquent singing of the title song is a major highlight.
Stay tuned... We'll update this page as more reviews come in!