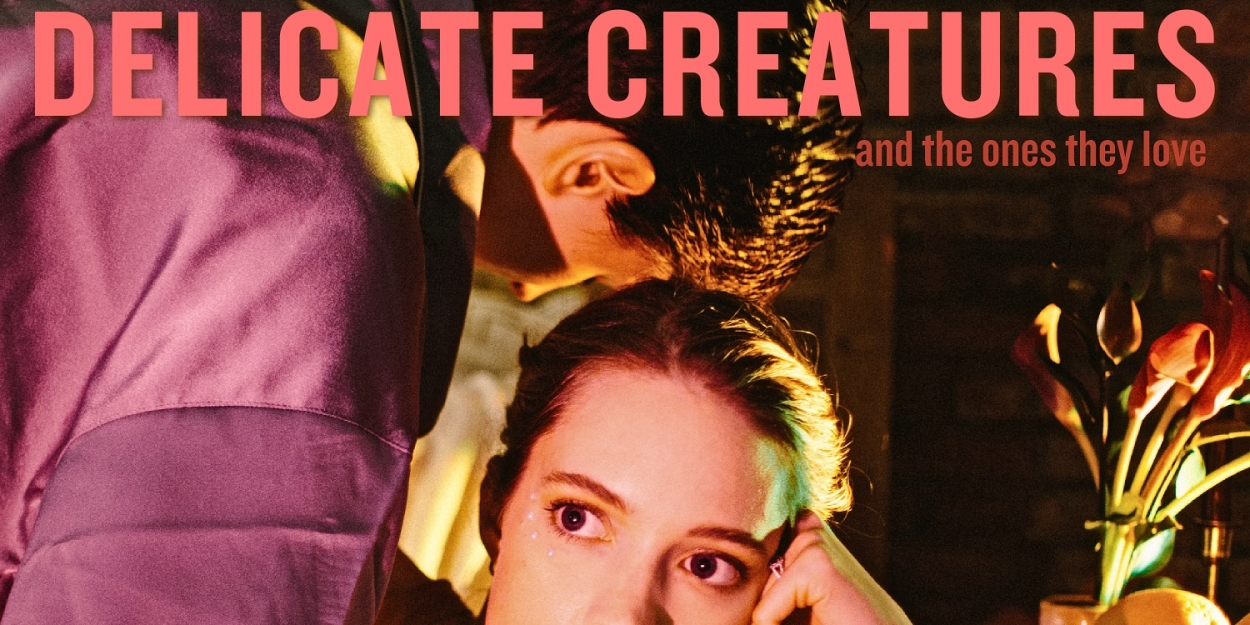 Album Review: Queer Indie-Folk-Pop Artist Elizabeth Wyld Sings The Truths Of Many Women On Her New EP DELICATE CREATURES
A Nuclear Fusion Of Words & Music & Styles.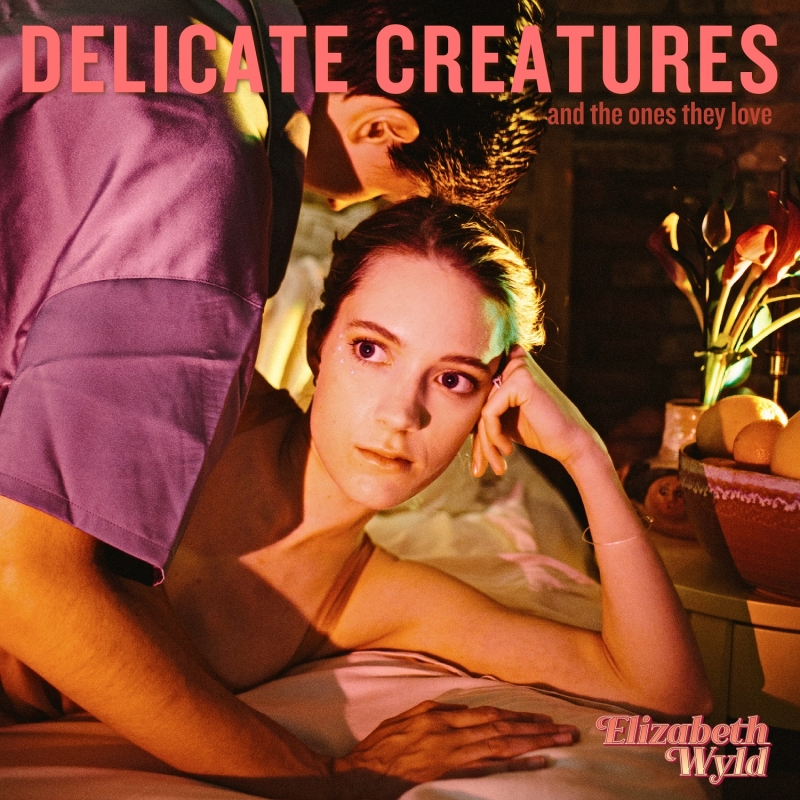 Heigh Ho, dear lovely rainbow tribe, Bobby Patrick, your rainbow reviewer is back in CD-Land to offer another broken-down breakdown of a new music release. So, strap in and get ready, as Bobby goes on the record ABOUT the record.
A little bit of magic lighted upon Bobby's desk recently in the form of Elizabeth Wyld's new 8-cut EP, DELICATE CREATURES, a paean to young women in addictive, all-consuming relationships - something we can all relate to, amIright, my lambs? Following last year's A QUIET YEAR, Wyld's album dedicated to the year she spent in silence due to vocal paralysis, this trained musical theatre actress has found her voice again, and with this latest release is shouting, whispering, and telling the tales, in her own words and music, of fascinating women in situations that fascinate her. Falling back upon her acting roots, much of the poetry here comes from Wyld assuming the personages of these women from books, television, and real life, taking on their characters in writing, and singing their stories. Kicking off the album with its most haunting piece, LOVE COMES WITH A KNIFE, Wyld puts herself in the mind of KILLING EVE's lovable psychopath Villanelle. The Rock/Country beats and challenging lyrics about the intense pains of love and rejection show the character's fire and single-minded obsession with Eve. Wrestling with this cut for her most haunting (and most stalker-ish) song is her SORRY CHARLEY, where another psycho murderer, Squeaky Fromme, apologizes and swears eternal loyalty, no matter what the cost to... you-know-who - giving her oath to stand by her man and the music he sings, and to be there, fanning his flames with the love that is, without question, something to fight and kill for.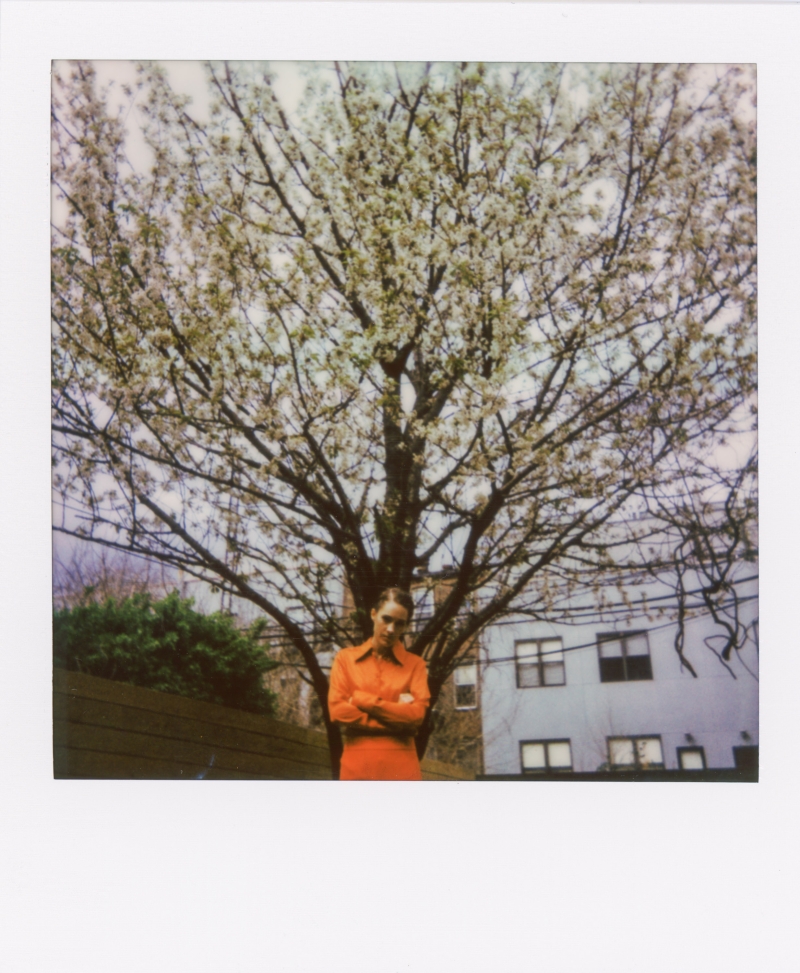 Now, this all sounds very dark in nature, and that is only because IT IS. Except that it's not entirely, thanks to the marriages happening throughout - her inside's marriage to her poetry, those lyrics' marriage to her music, her music's marriage to her undeniably bitter-sweet voice. Despite the vocal issues she has had, and the year of no talking she had to endure, Wyld's voice is relentless in that sort of sound that one believes could only come from an incredibly kind person who has suffered, a spirit animal with ancient sounds in her throat, in a youthfully high vocal placement that gives history and hope, regardless of the dour reflections in many of the words. The notes play to the soul with the message that the world is cruel because we are cruel, so we must paint over that with beautiful colors. Never mind that those colors will blur the line between love and obsession.
As we said, this EP is only 8 tracks and is a musical adventure that could well expand into a
full 15 -17 track album. The best lyric poetry of these cuts comes in THE TIGHTROPE WALKER, which, by far and away, has the most obscure referential inspiration. The story behind the character Wyld plays here is that of Annie Allix, singing to famed Twin Towers tightrope-ist Phillipe Petite. Fortunately, the song stands alone in words and music so this background, while a nifty detail, is one that serves to give Elizabeth Wyld a unique inner life that comes alive between the first and last measures. Listeners who are not history buffs, or that were not alive when Petite took his famous walk between towers 1 & 2, will enjoy this rock & roll ballad, whether they know the internal objects the singer is working from or not. Along with her good self on this album, the lady gets superb support from Zach Jones (drums & percussion) and Oscar Albis Rodriguez (piano & bass), two of NYC's most in-demand studio & touring musicians for the last bunch of years.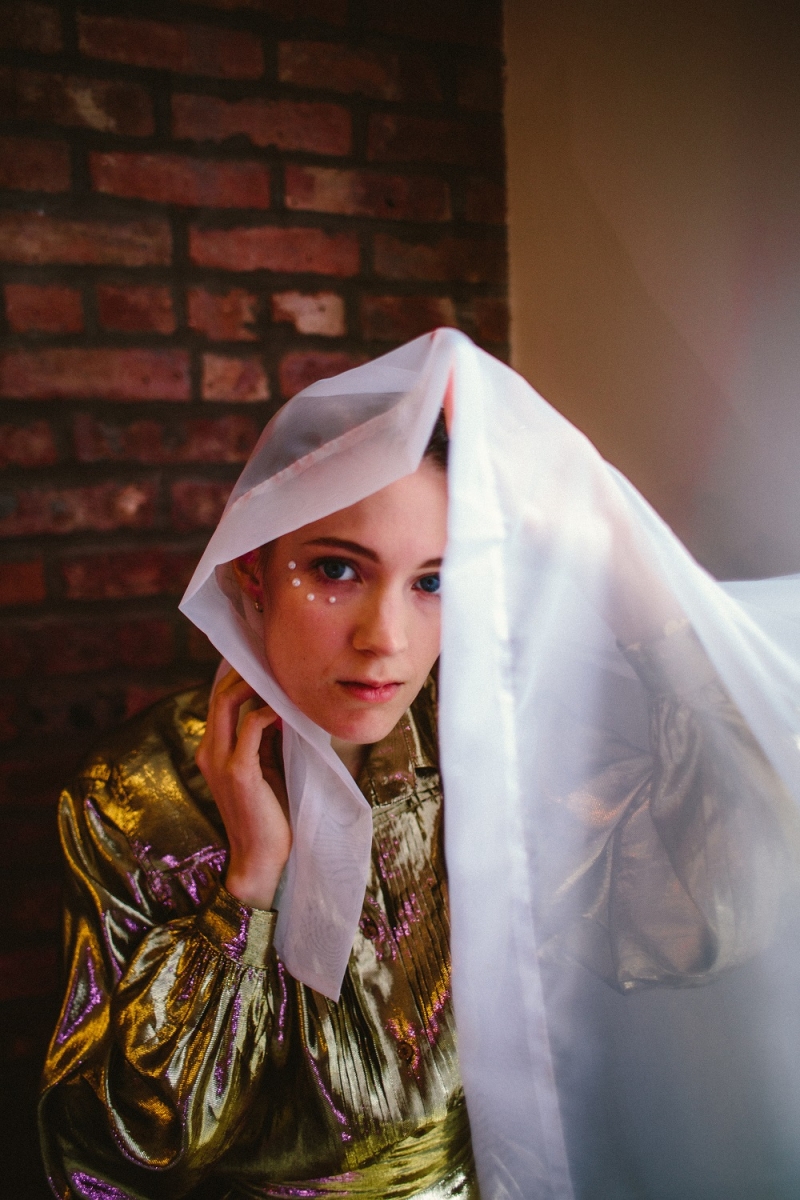 So, my lambkins, between her luminous voice, her lyrical poetic gifts, and the majors and minors of her musical compositions, Elizabeth Wyld offers a queer woman's POV about running the full gamut of love's layers lost and how some cope, some cop-out, and some kill. It is a musical garden well worth spending some time in with a hot cup of something, and some bare feet in your favorite chair, and we give this one...
4 Out Of 5 Rainbows - Put this one in your collection when it releases on 10/28.
For those of my lovely rainbow tribe here in NYC - Wyld will be doing an album release concert on 10/28 at 7 PM at Rockwood Music Hall (196 Allen St.). Get Your Tickets: HERE
You Can Read And Keep Up With Everything Elizabeth Wyld And The Release of DELICATE CREATURES On The Lady's Webbysite: HERE
---
Shop BroadwayWorld

Shop this season's new musicals! Get dressed up for a night at the theatre, or just a night at home, with merch from some of Broadway's biggest hits including SOME LIKE IT HOT, KIMBERLY AKIMBO, and more!
---
Related Stories