Bobby Patrick - Page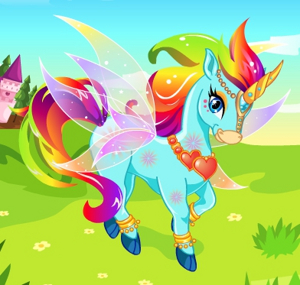 Heigh Ho Friends & "Family"! Bobby Patrick your RAINBOW Reviewer here. Putting the silent T in CABARET to bring you all the T. I am a queer reviewer, specializing in the seedy underbelly of the cabaret world with my own Queer Rainbow's Eye View of it all. I studied theatre in college, but got over that and followed a career in entertainment/theatrical advertising for nearly 2 decades. Now I'm a freelance contributor, ready to bring you my Sunshine, Rainbows, and Rants for Broadway World's Cabaret (with a silent T) section, and fill you in on what's up in the Pubs, Rooms and Back Rooms (wink) of New York's entertainment community.
MOST POPULAR ARTICLES
LAST 30 DAYS
LAST 365 DAYS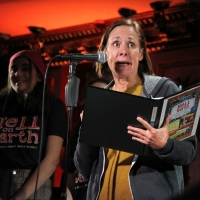 BWW Review: HELL ON EARTH-A NEW MUSICAL (ABOUT MIDDLE SCHOOL) At Feinstein's/54 Below Delivers Grown-up Entertainment Out Of The Mouths Of Babes!
Posted: Jan. 28, 2020


BWW Review: The Gays All Go Back To The Baths With Amber Martin's BATHHOUSE BETTE at Joe's Pub? And They Take a few Straights along for the ride.
Posted: Jan. 6, 2020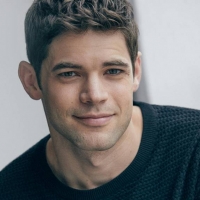 BWW Review: At Carnegie Hall Jeremy Jordan Gives Us ONE NIGHT ONLY And Boy Are We Mad! (About Him)
Posted: Oct. 20, 2019


BWW Review: JULIE HALSTON - JUDGE JULIE PRESIDING At Birdland Is Guilty of Slaying Em In The Aisles!
Posted: Feb. 5, 2020


BWW Review: Feinstein's/54 Below Recalls All Our Childhoods With 54 CELEBRATES THE MUPPETS!

March 13, 2020

Heigh-Ho, My Merry Rainbow Tribe! Bobby Patrick your RAINBOW Reviewer here. Putting the silent T in cabareT to bring you all the T...
---
BWW Review: The Latest Presentation Of The Sensible Cabaret at The Duplex, Charlie Johnson's THIS IS A POP SHOW, Really Pops!

March 10, 2020

Thursday night's installment of The Sensible Cabaret at the history-making Duplex was a true jewel in the Sensible crown... Each month A Sensible Theatre Co. presents their SENSIBLE CABARET - a musical offering that aims to elevate Queer & Allied artists here in New York City, and in their home base of Seattle, as well as advance the diversity agenda of inclusion through the arts.
---
BWW Review: Hidden Cabaret Presents Mark Nadler - RUNNIN' WILD: SONGS AND SCANDALS OF THE ROARING '20s

March 7, 2020

So what is the show, you may ask - the show is Mark. He is the show, the show is him and SONGS AND SCANDALS OF THE 1920S is merely the vehicle to deliver Mark to his adoring audience - an audience that goes with him wherever he plays. Mark is an unparalleled musician and singer whose piano playing is a true phenom and his vocals are some of the finest, smoothest, and richest you will here in our Cabaret's these (or any other) days.
---
BWW Review: A Sexy, Naughtie Evening From LE SCANDAL CABARET Heats Up The Laurie Beechman Theatre Every Saturday Night

March 6, 2020

You may ask,Bobby was the evening sexy for any crowd, gender or persuasion - ABSOLUTELY! Was the evening any fun??? A completely fun, enjoyable, really full night of entertainment and that's why Bobby gives LE SCANDAL CABARET 4 ½ Rainbows Out Of 5
---
BWW Review: Youth, Exuberance, and Talent All On Display In HIDE & SEEK BY DANNY FELDMAN At Feinstein's/54 Below

March 1, 2020

What is great about H&S is that it shows some real promise; maybe not for the show itself, but for its writer/composer-lyricist Feldman who was wise enough to start with writing what he knows. Taking his own coming out experience and putting words and music to it in a story that, while nothing really new, still actually works as a story.
---
BWW Review: YANK! A WWII LOVE STORY Returns After 10 Years For An Anniversary Staging At Feinstein's/54 Below

February 28, 2020

Continuing their mission of curating history by bringing back ghosts of musical theatre past in staged concert performances, F/54B wisely chose the Zellniks' beautiful patchwork quilt of pastiche, put it on their tiny stage and gave friends, fans, and a few newbies a look back at a show that looks back at a time when MGM musicals offered wholesome family entertainment and real soldiers did a lot of foot-tapping... but weren't dancing.
---
BWW Review: Eden Espinosa Still Rockin It UNPLANNED & UNPLUGGED At The Green Room 42 and The Good News Is...

February 24, 2020

Eden Espinosa: Unplugged and Unplanned plays The Green Room 42 WITH COMPLETELY DIFFERENT SHOWS February 28 & March 6th, 15th & 22nd. For information and tickets please visit The Green Room 42 website.
---
BWW Review: Life Jacket Theatre Co's THE GORGEOUS NOTHINGS: IN CONCERT A Grand Celebration of Golden Age Gays At Joe's Pub.

February 20, 2020

The cast, the music, the history all under the adept direction of Russ made extra beautiful by the music from Kinosian's fingers made THE GORGEOUS NOTHINGS: IN CONCERT one of the finest nightclub outings so far this year and, because Bobby CANNOT wait to see this flower bloom, we give this Work In Progress a full 5 Out Of 5 Rainbows and encourage all out there who love Lavender tales from the past to support Life Jacket Theatre Company.
---
BWW Review: OUR LADY J's Concert For Lincoln Center's American Songbook Enlivened And Enlighted The Crowd About This Golden-Voiced American Songwriter

February 19, 2020

Finally, Our Lady J's return to musical performing after so long in the writers' room yielded a bountiful evening of new compositions and surprising covers, and though we would have wished her to dial back the electro-processing of her fine voice just a bit, this evening for modern music lovers was a daring and tantalizing night of cool vibrations, and so we award Our Lady J a fine 4 out of 5 Rainbows.
---
BWW Review: LOVE IS LOVE IS LOVE: A CELEBRATION OF QUEER LOVE At Feinstein's/54 Below

February 17, 2020

In all, the evening played like a real Stars Of Tomorrow with standouts going to Preston Max Allen singing Lloyd-Webber's paean to unrequited love, Kat Griffin with her rendition of I CHOSE RIGHT from BABY and Danielle Purdy singing Lowdermilk & Kerrigan's RUN AWAY WITH ME; at first charming to bring her audience to her and then powerful to lift us all up.
---
BWW Review: The New York Pops Gave Us Diva Realness With I'M EVERY WOMAN: DIVAS ON STAGE And Made Valentine's Day An All-inclusive Love Fest

February 17, 2020

The evening OF Divas FOR Divas which Reinecke then skillfully (as always) conducted arrangements (by himself and others) of tunes penned by the likes of Adele, the Gershwins, Gloria Estefan, and Krieger & Eyen. Sending his Valentines love out to Eric, who was in attendance, the whole evening wrapped the audience up in the warm, INCLUSIVE blanket of music by The Pops playing at the top of their form and making a celebration of LOVE for all Music Lovers
---
BWW Review: The 3 Witches Of WITCH PERFECT & HOW THE BITCH STOLE CHRISTMAS Return To Club Cumming with A New Movie Parody, THE FIRST KNIVES CLUB

February 14, 2020

Is the show HILARIOUS? You bet your Channel suit it is. Are the ladies top-notch and in terrific voice? HELL YEAH, THEY ARE! Each and every line fluff, trip up and gaff onstage was grist for the ladies' comedy mill and each time something went awry or a joke didn't land, a fresh response (especially from Bootsie) saved the moment and brought on gales of laughter.
---
BWW Review: SAMANTHA SIDLEY Brings "Something Cool" With Her Open Queerness And Her Smooth Jazz Stylings To The Stage At The Green Room 42

February 7, 2020

For all her sexy coolness though, her performance was right out front, bold, daring, and original... Coasting somewhere between the jazz of today and the pop world of the 60s, her amalgamation in sounds was perfect for the 2020s. In fact, her stylings ran such the amazing gamut from jazz, to swing, to pop, and even to the Broadway, BUT, because those stylings were so rooted in the vocalizations to be found in the works of great jazz artistes of days gone by, we have to say this lady is one of a NEW generation of great jazz singers.
---
BWW Review: CONVERSATIONS WITH CLAY WOMAN Offers Up A Particular Brand Of Off-beat Comedy For Tweed Theaterworks' "Sundays At Seven" Series At Pangea

February 7, 2020

In a?oeClaywoman,a?? the in-character improviser Michael Cavadias portrays a 500 million-year-old extraterrestrial in love with planet earth, who says she'll keep on coming as long as there is an earth to visit. Interviewed by celebrity guests who ask about where she is from and why she has been visiting earth for so long, a?oeClaywomana?? is satire-improv presented by Kevin Malony's TWEED Theaterworks.
---
BWW Review: JULIE HALSTON - JUDGE JULIE PRESIDING At Birdland Is Guilty of Slaying Em In The Aisles!

February 5, 2020

She talks about the mundane and the explosive; from newspaper wedding features to style/life advice from the one and only Joan Crawford, combining them in her cauldron of comedy, so, one can never go wrong spending the cash to see Julie Halston on stage. Whether she is creating a character in a play or musical or if you are taking in a truly inspired (and inspiring) comedienne (I won't stop using that word) on the nightclub stage you are in for the most laughs; and for all of those laughs, we give JULIE HALSTON - JUDGE JULIE PRESIDING a hearty 5 out of 5 Rainbows.
---
BWW Review: Tony Winner Glenn Close & Grammy Winner Ted Nash Combine To Bring A TRANSFORMATION To Jazz At Lincoln Center

January 31, 2020

And then, of course, there was Glenn Close, Glenn Close, Glenn Close. Three times she came to the stage to read and three times she touched her audience in ways that are probably still affecting them the following day. It is immeasurable, the kind of impact a creative work like TRANSFORMATION can have, as the ripples it creates grow and expand ever outward
---
BWW Review: With OLD DAWG; NEW TRICKS Andre De Shields Shakes Up The Lincoln Center American Songbook With Songs & Stories From The Book Of Jelly

January 31, 2020

One would hope that ANDRE DE SHIELDS: OLD DAWG; NEW TRICKS would find the theatrical life it deserves beyond this one concert. The story of JELLY and what has become of him is not just one for all, but one for the ages.
---
BWW Review: The Green Room 42 Gives Us All a VODKA STINGER & IAHHHHHHHHHHHHH'LL Drink To Vodka Stinger and The Martha Rayes In: THE BITCH IS BACK

January 30, 2020

This is a Diva to watch for and experience for yourselves in a nightclub setting or wherever drinks and gays in all their ways gather to FEEL the art of drag. For all this entertainment, fun and drag magic we give Ms. Vodka Stinger a hearty 5 out of 5 Rainbows.
---
BWW Review: HELL ON EARTH-A NEW MUSICAL (ABOUT MIDDLE SCHOOL) At Feinstein's/54 Below Delivers Grown-up Entertainment Out Of The Mouths Of Babes!

January 28, 2020

So much of the show really landed quite perfectly with the audience on the night and felt so hip and current, along with being toe-tappingly enjoyable, touching and funny it is a sincere wish that HELL ON EARTH can pull a BE MORE CHILL and find life beyond the YATC summer camp and concert stages.
---
BWW Review: MICHAEL & MARDIE…AND OTHER DELIGHTS at The Birdland Theater Is A Lot Of Other And Not So Many Delights.

January 26, 2020

Manhattan musical duo Michael Garin and Mardie Millit have been known to stir up delicious musical mayhem wherever they go. Michael is a Drama Desk Award-winning composer/lyricist (for Song of Singapore) and Emerson College dropout who has made a living entertaining New Yorkers, playing the piano and singing at the Monkey Bar, the Rainbow Room, the VIP room at Limelight, and the Williamstown Theater Festival, to name a few. Mardie has a degree in Classical Voice from The Ohio State University and spent many years playing roles like Eliza Doolittle in My Fair Lady and Maria in The Sound of Music in regional theatres around the country before embarking on a cabaret career. They met each other at Jim Caruso's Cast Party at Birdland in 2005 and began performing together soon after, most notably on Sunday nights at the legendary Elaine's, from 2008 until its closing in 2011.
---