Bobby Patrick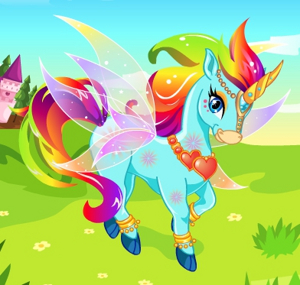 Heigh Ho Friends & "Family"! Bobby Patrick your RAINBOW Reviewer here. Putting the silent T in CABARET to bring you all the T. I am a queer reviewer, specializing in the seedy underbelly of the cabaret world with my own Queer Rainbow's Eye View of it all. I studied theatre in college, but got over that and followed a career in entertainment/theatrical advertising for nearly 2 decades.  Now I'm a freelance contributor, ready to bring you my Sunshine, Rainbows, and Rants for Broadway World's Cabaret (with a silent T) section, and fill you in on what's up in the Pubs, Rooms and Back Rooms (wink) of New York's entertainment community.
MOST POPULAR ARTICLES
LAST 30 DAYS
LAST 365 DAYS
Review: Axelrod's Airs Are Treasures For The Ears In ARI'S ARIAS at The Birdland Theatre

July 2, 2022

ARI'S ARIAS is a show that has been tailored to fit AA like a fine silk tuxedo that he then has the courage to drape on casually for comfort's sake - bow tie untied, cumberbund loosened jacket slung over the shoulder.
---
Review: Saucy Song Cycles Send Out Sassy Shade For Pride In LEAVES: SONGS OF OURSELVES FOR PRIDE MONTH at Feinstein's/54 Below

June 30, 2022

In all, our final event for pride was a perfect evening that reminded one that Walt Whitman was a super gay voice in a time you might think would not have allowed his candor, but that saw him hailed as America's poet.
---
Review: Internet Sensation Debbie Wileman Conjures What Might Have Been In HAPPY 100TH BIRTHDAY JUDY GARLAND! At Carnegie Hall

June 26, 2022

Debbie Wileman transcended the arts of impression, imitation or recreation and elevated it all to an illusion so complete and full that it brought tears and cheers and all of them well deserved.
---
Photos: Marilyn Maye Can Still Slay & That's What She Did When THE MARILYN MAYE TRIO played Birdland

June 25, 2022

Thursday night's near-capacity house got a musical experience to remember forever from the lady and THE MARILYN MAYE TRIO - Ted Furth, Tom Hubbard, & Mark Mclean. 
---
Review: Oso Is So So & Not So Fabuloso At Joe Joe's In OSO FABULOSO AND THE BEAR BACKS At Joe's Pub

June 25, 2022

The one reason to have seen OSO FABULOSO AND THE BEAR BACKS was and will remain C. Julian Jiménez, and while that might be a very good reason, given his talent, we hope our next experience of this Beary gifted performer will have more heft.
---
Review: Deborah Stone Sings In Elegant Tones And Shades Of Light And Dark In Her CHIAROSCURO At Pangea

June 19, 2022

Directed by the incomparable Lina Koutrakos, Stone began with a medley combining works by Coleman, Schmidt, Leosser, and Sondheim, and mixing them in her bright, pointed tone that automatically gives a level of dramatic tension to the work.
---
BWW Review: Liam Forde Brought Singing & Chatting & Chatting & Singing To Tell All That It's GREAT TO BE HERE At The Birdland Theater

June 15, 2022

The music heard on Monday night in the Birdland Theater was of the highest caliber, sung and played by Forde and his instrumental cohorts in ways that were such real jazz magic making this young man one to watch for, as we predict a bright, BRIGHT future is headed his way.
---
BWW Review: 50 YEARS Later - It's Still Greased Lightning In TELL ME MORE, TELL ME MORE: THE GREASE 50TH REUNION At 54 Below

June 9, 2022

It Was Sandy, And Doody, And Rizzo, And Marty Too!
---
BWW Review: MargOH! Channing Brought Her Boozy Story With Everything But The Bloodhounds Snappin' At Her Rear End In SIMPLY MARGOH! To Pangea

June 7, 2022

Well, my lambs, it has to be gay heaven and I must be dead if a drag queen named MargOH! Channing brings her Boozy Chanteusey act to Pangea - and on a Saturday night no less.
---
BWW Review: TikTok-lebrity Scott Evan Davis Brings Friends, Music & His Brand Of Snarkness in CONNECTION UNSTABLE At The Triad

May 24, 2022

While the talent line-up for the show was incredible people with fabulous voices, Scott could very well have performed his show singing all by himself and it would have been a fine night of cabaret.
---
BWW Review: DeAnne Stewart Celebrates Duality & Humanity In TWO SIDES TO EVERY STORY At The Green Room 42

May 17, 2022

There are those performers who are so proficient that they continually must live up to their own standard while always raising their personal bar. Then there are those who are born to perform.
---
BWW Review: Ry Armstrong Conveys The Gender Queer Aesthetic With A Few Friends, Some Fab Tunes, & A Whole Lot Of Pronouns In (THEY // SHE // HE) At The Green Room 42

May 10, 2022

Led by Ry Armstrong, they and their friends come together to gender-bend and recreate songs from Broadway and beyond through arrangements never heard before, in a non-binary celebration of live.
---
BWW Review: Mx. Justin Vivian Bond Brings In The Spring With More Marys Than You Can Shake A Mary At, With OH MARY, IT'S SPRING! At Joe's Pub

May 9, 2022

On a whim, this statuesque trans-warrior goddess decided to concoct a show all about MARY. Mary who? We hear you ask, well just about ANY Mary that would sit still long enough for Bond to grab the song with their name in it, or one that was written by someone named Mary, or by a composer from the lady's home state of MARYland - who knows really...
---
Photos: Robert W. Schneider partners with Sheet Music Man Michael Lavine & A Roster Of Broadway Veterans For 10 YEARS OF MUSICAL THEATRE HISTORY At 54 Below

May 3, 2022

In one of the best group shows of all time, Michael Lavine and Robert W. Schneider turn 54 Below into a glamorous history lesson celebrating Broadway.
---
BWW Review: ACROSS THE STARS: THE MUSIC OF JOHN WILLIAMS Made Our Night, Our Year and Gave Us L-I-F-E At Carnegie Hall

April 23, 2022

With the aid of master violinist, Anne-Sophie Mutter - looking stunning in her sparkly strapless evening number with her blonde, blonde hair atop her rare, fair features - the music of the evening thrilled, charmed, frightened, and recalled memories.
---
BWW Review: Jaime Lozano Sings With And Plays For His FAMILIA In SONGS BY AN IMMIGRANT At Lincoln Center

April 16, 2022

Check out Lincoln Center's American Songbook series, BECAUSE - To make the arts more accessible, tickets are available on a Choose What You Pay basis. There is a suggested ticket price, as well as options to pay more or less. But who can argue with a pay what you can ticket to hear some of the best music and artist in town.
---
BWW Review: DAVID DEAN BOTTRELL MAKES LOVE: A ONE-MAN SHOW - Stories Of Life, Love, & Soiled Drapes Is A Swipe Right at The Triad

April 7, 2022

The charm of A ONE-MAN SHOW is, in fact, the one man. DDB is adorable to look at and listen to. He tells charming stories in charming ways and weren't we all charmed by them
---
Photos: Silber-Silver Sings Silvery Songs W/The Singing Set In I WISH: THE ROLES THAT COULD HAVE BEEN at Feinstein's/54 Below

March 28, 2022

Birthed from a brain tweet by Alexandra Silber - I WISH: THE ROLES THAT COULD HAVE BEEN - brought Al and her pals back to Feinstein's/54 Below to celebrate the dawn of a new age of theatre where all roles are open to all people with the power to wish it so… even in their showers.
---
BWW Review: Artemisia LeFay Brings Us Another Visitation From GHOSTS OF WEIMAR PAST at Birdland Theater

March 23, 2022

We were there to hear and see the late-night denizens of the stage sing, play, and make dark innuendos about life, sex, gay sex, and all the things that made the party before the Nazi party … well, ... a party.
---
BWW Review: Mark MacKillop Sings His DUETS At Birdland

March 17, 2022

Mark's entire evening felt like a party where everyone was just tipsy enough to have some fabulously creative, freewheeling fun - madcap would be the word that comes to mind to describe the show.
---