Photos Coverage: Butler, D'Arcy James et al. at American Theatre Wing's Larson Grants
The American Theatre Wing Presented the 2010 Jonathan Larson® Grants on Tuesday, March 9, 2010 at the American Airlines Theatre in New York City. This year, Peter Lerman, Daniel Maté, and songwriting team Michael Kooman (music) and Christopher Dimond (book & lyrics) were selected to receive the prestigious grants, totaling $10,000. The evening included special performances of the recipients' work by Brian d'Arcy James and Kerry Butler. Brad Bass, John Eric Parker, and Ephraim Sykes from Memphis performed a rarely heard Jonathan Larson song. BroadwayWorld was there for the ceremony.
The grants, given annually to honor emerging composers, lyricists and book writers, help to continue Tony Award®-winning composer Jonathan Larson's dream of infusing musical theatre with a contemporary, joyful, urban vitality. This year's recipients were selected by an expert panel consisting of Robyn Goodman (Tony® Award-winning Producer, In the Heights), Tom Kitt (Tony® Award-winning Composer, Next to Normal), Kathleen Marshall (Tony® Award-winning Choreographer, The Pajama Game) and Stephen Schwartz (Tony® Award-winning Composer-lyricist, Wicked).
Dedicated to celebrating excellence and supporting theatre, the American Theatre Wing awards the Larson Grants to artists to recognize and showcase their work with no strings attached - except to put it to the best use possible to help further the artist's creative endeavors.
Past recipients of the Larson Grants include Tom Kitt and Brian Yorkey (Next to Normal), Chad Beguelin & Matthew Sklar (The Wedding Singer), John Bucchino (A Catered Affair), Laurence O'Keefe (Bat Boy: The Musical) and Michael Korie (Grey Gardens).
For more information on the American Theatre Wing, visit www.americantheatrewing.org, www.Facebook.com/TheAmericanTheatreWing and Twitter.com/TheWing.
Photo Credit: Brian Estrada


This Year's Recipients: Peter Lerman, Daniel Mate, Michael Kooman and Christopher Dimond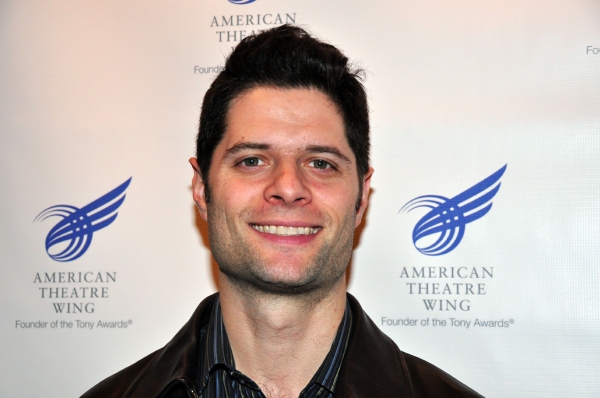 Tomm Kitt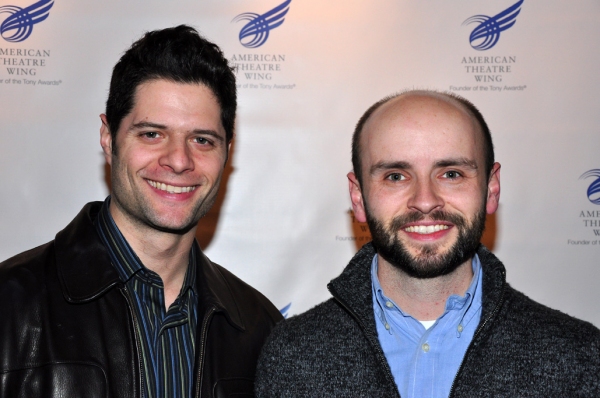 Tom Kitt and Mark Allen

Andrew Lippa and Robyn Goodman

Michael Greif

Christopher Dimond and Michael Kooman

Daniel Mate

Peter Lerman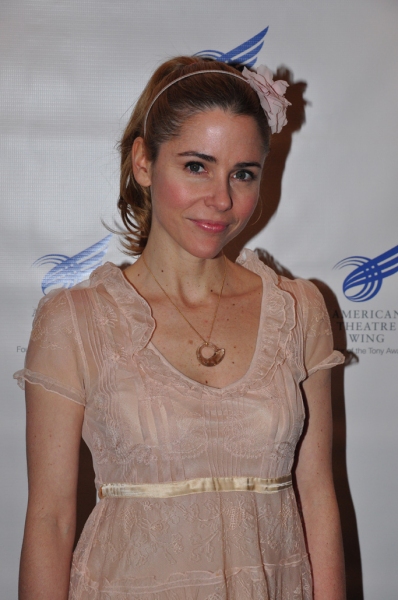 Kerry Butler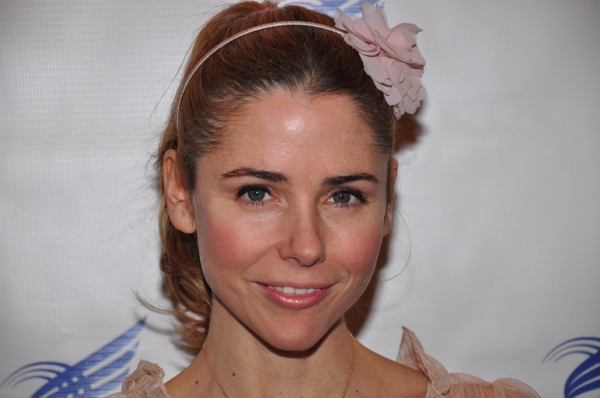 Kerry Butler

Michael Kooman, Kerry Butler and Christopher Dimond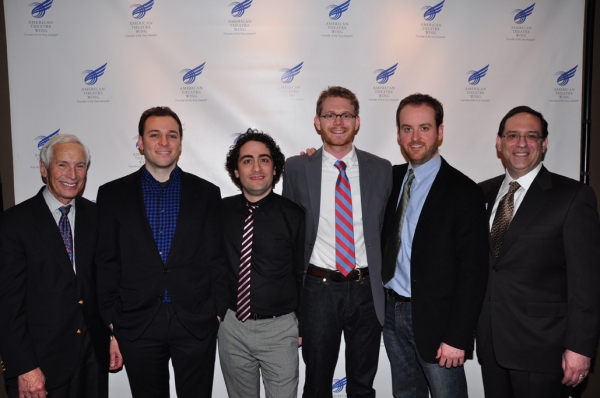 Michael Price, Peter Lerman, Daniel Mate, Michael Kooman, Christopher Dimond and Howard Sherman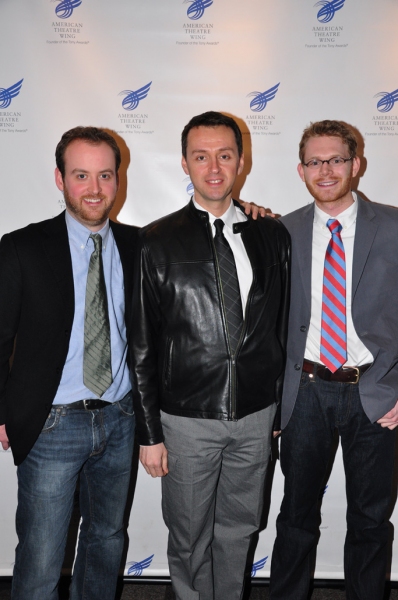 Christopher Dimond, Andrew Lippa and Michael Kooman

Christopher Dimond, Michael Kooman, Julie Larson, Al Larson, Peter Lerman and Daniel Mate

Nick Blaemire and Paul Downs Colazzo

Brian d'Arcy James and Peter Lerman

Brian d'Arcy James

Julia Murney and Daniel Mate

Julia Murney

Kathleen Marshall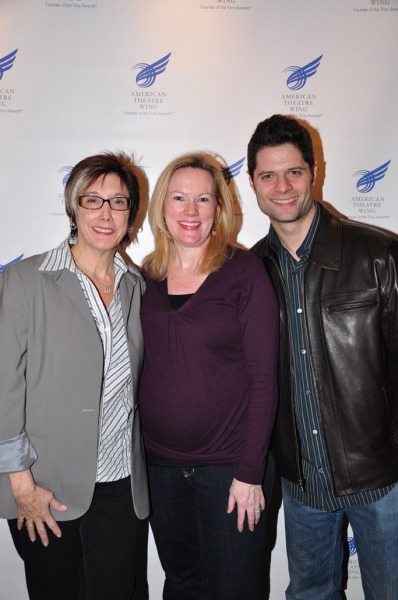 Robyn Goodman, Kathleen Marshall and Tom Kitt

Ephraim Sykes, John Eric Parker and Brad Bass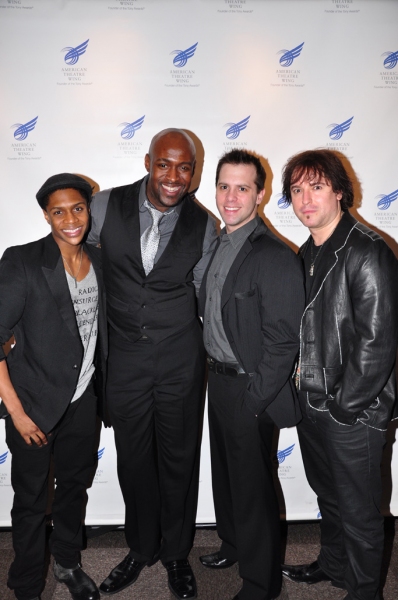 Ephraim Sykes, John Eric Parker, Brad Bass and Christopher Jahnke

Julie Larson and Son Matt Larson

Howard Sherman

Michael Price

Julie Larson

Ephraim Sykes, John Eric Parker and Brad Bass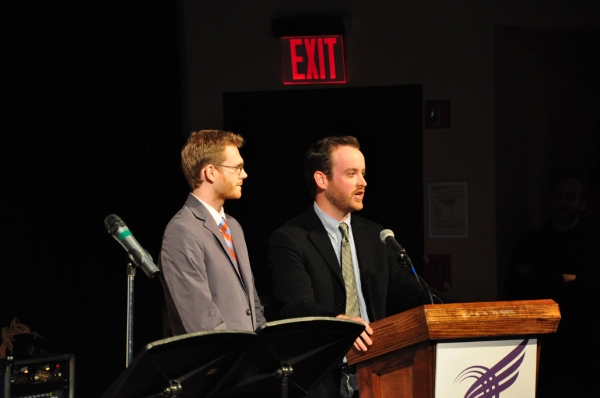 Michael Kooman and Christopher Dimond

Kerry Butler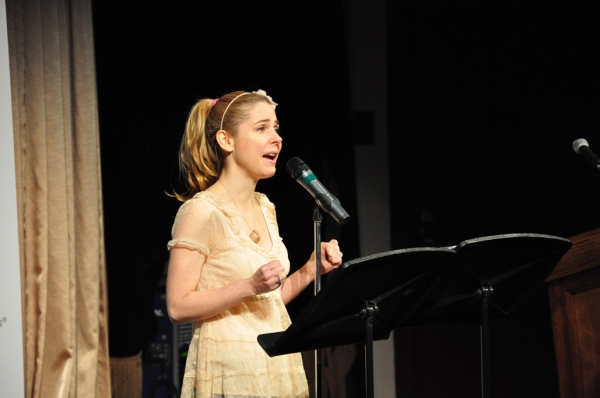 Kerry Butler

Daniel Mate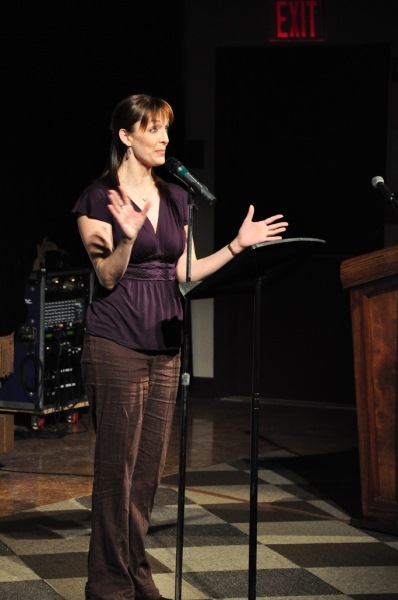 Julia Murney

Julia Murney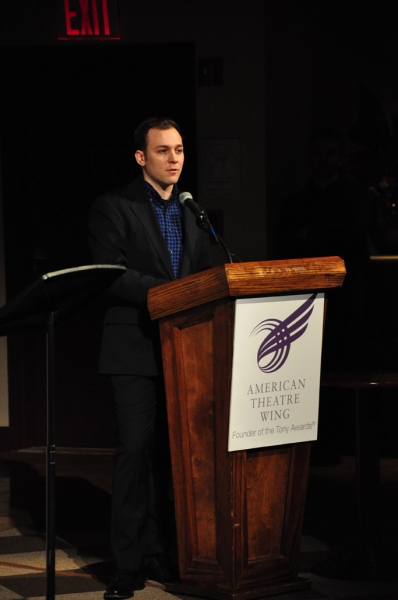 Peter Lerman

Brian d'Arcy James

Brian d'Arcy James

Brian d'Arcy James