Photo Flash: Week One Winner of the Seventh Annual NYC Players Theatre Short Play and Musical Festival
There is no place like New York! With a city this rich in culture, scandal and diversity, the possibilities for theatrical reenactment are endless. The Players Theatre Short Play and Musical Festival and Be Bold! Productions encourage playwrights to mine this precious resource by offering an annual NYC - themed festival each June. Celebrating its 7th year, "Only in New York" opens Thursday, June 8 and runs for three weeks. Each week four/five original short plays or musicals, by a variety of playwrights (including one high school student) will be presented with a "Best of the Week" production will being selected by audience vote.
Playwrights from all over the country submitted their plays earlier this year. The festival panel selected 15 plays for presentation. The playwrights are responsible for their own production and act as producer for their piece. Many of the playwrights have participated in other festivals at the Players Theatre and several were award winners in past years. Artistic Director, Brenda Bell, commented "Week one had a bit of an eerie feel to it with ghosts from NYC's near and distant past making striking appearances on stage in three of the four productions".
The winner of week one was playwright Walter Thinnes whose play, "Always With Me" where three New Yorkers (one a ghost) trying to come to terms with the impact of 911. As all New Yorkers know, the shadow of that day in September is always looking over our shoulder. The play was directed by Pamela Wilson with assistant director Chelsea Robinson. The talented cast included: Max Hanau as John, Kasey Moorhouse as Ellen and Sophie Larin as Susan.
The three other productions feature this week were: "The Gentleman Gangster" by Stacey Weingarten, "UNREPRESENTABLE" by Linda Ravenswood and the musical "Triangle 146" with book and lyrics by Diane Uniman and music by Kevin M. Cotter.
The NYC Festival runs June 8th - 25th at the Players Theatre in the 3rd floor Steve and Marie Sgouros Black Box located at 115 MacDougal Street in the West Village. Performances are Thursday Saturday at 7p and Sunday at 3p. Tickets are $30 and can be purchased online at: www.shortplaynyc.com or at the box office. A complete listing of the plays is below. The Short Play and Musical Festival (SPF) is presented three times a year. The October theme is horror and the February theme is SEX!
List of Shows:
WEEK 1: June 8-11, 2017
Always With Me by Walter Thinnes
The Gentleman Gangster by Stacey Weingarten
Unrepresentable by Linda Ravenswood
Triangle 146 - excerpt from musical by Kevin M. Cotter (music) and Diane Uniman(book & lyrics)
WEEK 2: June 15-18, 2017
Men vs Women by Steve Gold
The Most Lamentable Tragedy of The Bull of Queens by Brian Scanlan
Alpha Betty by Bear Kosik
One of Us by Shelby Smith
James and the Big Apple 2: Unrequited, a Love Story by Eric Fletcher
WEEK 3: June 22-25, 2017
My Fair Bourgie by Stephen Bracco
The Brother by Lawrence Kessenich
The Manhattan Medium by Anne V. Grob
Ladies in Waiting by Miranda Jackel
Football Game by Mark William Butler

Always With Me by Walter Thinnes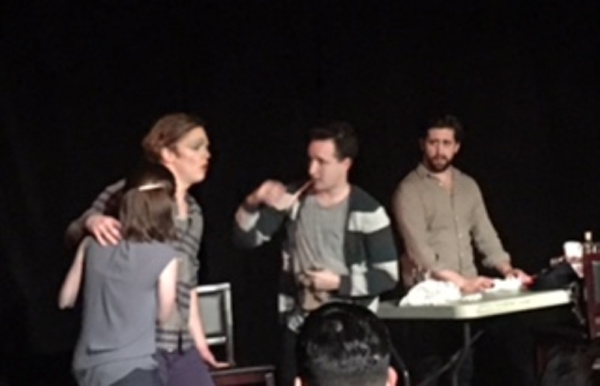 The Gentleman Gangster by
Stacey Weingarten
The Gentleman Gangster by
Stacey Weingarten
Triangle 146 - excerpt from musical by Kevin M. Cotter (music) and Diane Uniman(book & lyrics)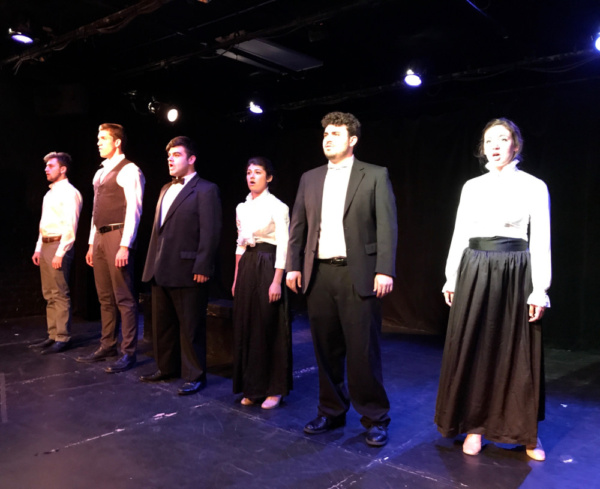 Triangle 146 - excerpt from musical by Kevin M. Cotter (music) and Diane Uniman(book & lyrics)
Triangle 146 - excerpt from musical by Kevin M. Cotter (music) and Diane Uniman(book & lyrics)
Unrepresentable by Linda Ravenswood