Photo Flash: The SOUTH PACIFIC Tour Rehearsals Begin At The New 42nd Street Studios
Casting has been announced for the all-new production of the Lincoln Center Theater prize-winning musical classic Rodgers and Hammerstein's SOUTH PACIFIC premiering at the Golden Gate Theatre beginning Friday, September 18 through Sunday, October 25, 2009.
The first day of rehearsals for the National Tour began on Monday, August 24 at the New 42nd Street Studios and the entire company, including Bartlett Sher and along with Ted Chapin, Alice Hammerstein and Mary Rodgers took a moment to meet the press!
Rodgers & Hammerstein's SOUTH PACIFIC swept the 2008 Tony Awards winning 7 awards including Best Musical Revival as well as the Drama Desk, Outer Critics Circle and Drama League Award for Best Musical Revival, and is directed by Bay Area native Bartlett Sher. Rodgers & Hammerstein's SOUTH PACIFIC, which is produced by Lincoln Center Theater in association with Bob Boyett and NETWorks Productions, is presented as the final production of the 2008-2009 Citibank Best of Broadway series season under the direction of Carole Shorenstein Hays. This San Francisco engagement of Rodgers & Hammerstein's SOUTH PACIFIC will be the launch of the show's national tour. Tickets on sale now.
The National Touring Company of Rodgers & Hammerstein's SOUTH PACIFIC will be led by Rod Gilfry (Emile de Becque) and Carmen Cusack (Nellie Forbush), with Anderson Davis (Lt. Cable), Matthew Saldivar (Luther Billis), Keala Settle (Bloody Mary), Gerry Becker (Capt. Brackett), Peter Rini (Cmdr. Harbison), Sumie Maeda (Liat), Rusty Ross (Professor) and original 2008 Broadway cast member Genson Blimline (Stewpot).
The ensemble will include Christopher Carl, Eric L. Christian (from the Broadway production), Jacqueline Colmer, Mike Evairste (from the Broadway production), Kate Fahrner, Nicholas Galbraith, Chad Jennings, Christopher Johnstone, Kristie Kerwin, Jodi Kimura, Joe Langworth, Diane Phelan, John Pinto Jr, Travis Robertson, Josh Rouah, Kristen J. Smith, Matt Stokes, Gregory Williams and Victor Wisehart.
Rodgers & Hammerstein's SOUTH PACIFIC swept the 2008 Tony Awards, winning seven honors including Best Musical Revival and Best Director for Bartlett Sher, a Bay Area native. This breathtaking new production is still selling-out at the Vivian Beaumont Theater in an open-ended run on Broadway, lauded by the critics as "Simply Wonderful! Beguiling Theatrical Magic!" (New York Post), "Ravishing and Overwhelming" (Variety) and "Rapturous and Revelatory!" (The New York Times).
Based on James Michener's Pulitzer Prize winning book Tales of the South Pacific, Rodgers & Hammerstein's SOUTH PACIFIC has music by Richard Rodgers, lyrics by Oscar Hammerstein II and a book by Oscar Hammerstein II and Joshua Logan.
Set on a tropical island during World War II, the musical tells the sweeping romantic story of two couples -- US Navy nurse Nellie Forbush and French plantation owner Emile de Becque and Navy Airman Joe Cable and a young local native girl Liat -- and how their happiness is threatened by the realities of war and by their own prejudices. Considered by many the finest musical ever written, the score's songs include such classics as "Some Enchanted Evening," "I'm Gonna Wash That Man Right Outa My Hair," "Younger Than Springtime," "Bali Ha'i," "There is Nothin' Like A Dame," "This Nearly Was Mine" and "A Wonderful Guy."
The lavish new production features a cast of 40 with musical staging by Christopher Gattelli, sets by Michael Yeargan (winner of the 2008 Tony Award, costumes by Catherine Zuber (winner of the 2008 Tony Award), lighting by Donald Holder (winner of the 2008 Tony Award), sound by Scott Lehrer (winner of the 2008 Tony Award) and music direction by Ted Sperling. A full orchestra will perform the original orchestrations by Robert Russell Bennett (winner of a Special 2008 Tony Award) and dance and incidental music arranged by Trude Rittmann.
Bay Area native, Bartlett Sher (Director) will come home to San Francisco, where he recently directed the national tour of the Lincoln Center Theater's production of The Light in the Piazza as part of the SHN Best of Broadway 2006-2007 Season. Mr. Sher has an ongoing relationship with the Lincoln Center Theater where he directed the Tony Award winning production of the Craig Lucas-Adam Guettel musical The Light in the Piazza and the Tony Award winning Best Revival of the Clifford Odets' classic Awake and Sing!, earning Tony Award nominations as Best Director for both productions. Last season he directed a critically acclaimed new production of Rossini's IL Barbiere di Siviglia for the Metropolitan Opera, which has just returned to the MET's repertory. The Artistic Director of Seattle's Intiman Theatre, his other New York credits include the Theatre for A New Audiences productions of Waste, Cymbeline (the first American Shakespeare production presented in London by the RSC for which he received the 2001 Callaway Award for Best Direction as well as Lortel and Drama Desk nominations), Don Juan and Pericles.
Tickets for Rodgers and Hammerstein's SOUTH PACIFIC range in price from $30 to $99 and may be purchased online at www.shnsf.com, through Ticketmaster by calling (415) 512-7770, at all Ticketmaster Ticket Centers and at the Orpheum Theatre Box Office (1192 Market at 8th St., Mon-Sat 10am - 6pm). Groups of 20 or more may order now by calling Group Sales at (415) 551-2020. To learn more about Rodgers and Hammerstein's SOUTH PACIFIC and other SHN shows, please visit www.shnsf.com
SHN is the pre-eminent theatrical entertainment company in San Francisco and owns and operates the Curran, Orpheum and Golden Gate Theatres-San Francisco's premier theatrical venues. SHN's Best of Broadway theater series provides Bay Area audiences with pre-Broadway world premieres, original Broadway cast productions, award-winners and current hits fresh from Broadway. For information on all SHN shows, please visit www.shnsf.com.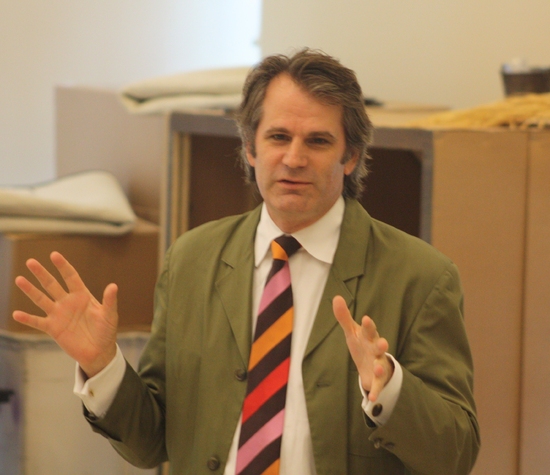 Bartlett Sher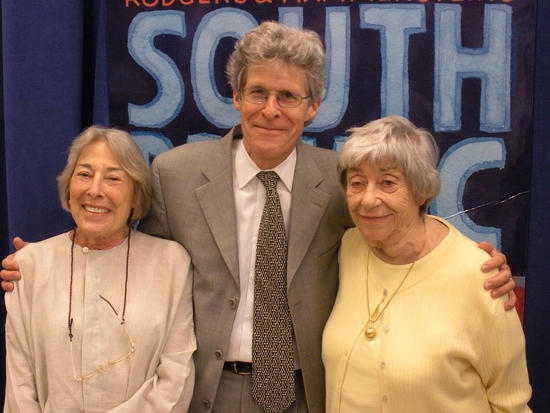 Mary Rodgers, Ted Chapin and Alice Hammerstein

Bob Boyett and Bernard Gersten

Alice Hammerstein, Christina Carrera, Alexis Holt, Mary Rodgers and CJ Palma

Seth Wenig and Justin Reiter

Tally Sessions, Christopher Carl, Nicholas Galbraith and Jon Pinto Jr.

Alice Hammerstein and Bartlett Sher

Alice Hammerstein greets the cast and creative team

Alice Hammerstein and Mary Rodgers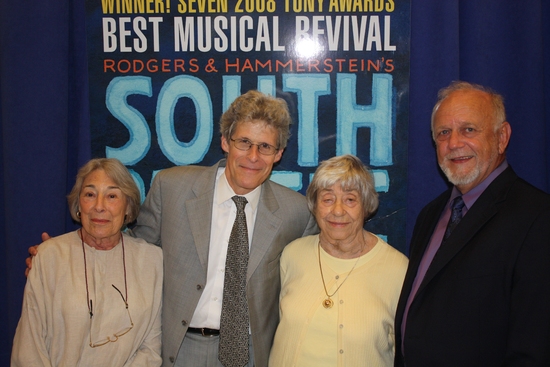 Mary Rodgers, Ted Chapin, Alice Hammerstein and Ken Gentry