Photos: The Actors Fund Honors Jason Alexander with Julie Harris Award for Lifetime Achievement
For 16 years, The Actors Fund has honored legendary and iconic personalities of stage as part of their TONY Award viewing gala. Past recipients have included (in order of honor): Julie Harris, Gwen Verdon, Lauren Bacall, Charles Durning, Tyne Daly, Carol Channing, James Earl Jones, Rita Moreno, Stockard Channing, Liza Minnelli, Jerry Herman, Tommy Tune, Chita Rivera, Brian Stokes Mitchell and HAl Holbrook.
This year the "Julie Harris Award for Lifetime Achievement" was presented to Jason Alexander, "A man worthy of the tribute for both his illustrious career and for his support of The Fund over the years," said The Fund's President and CEO, Joe Benincasa. Annie Potts, who presented the award to her dear friend, recalled how she has once accidently sent Alexander (one of two Jason's on her list) an email detailing her compensation package for appearing in the black comedy "God of Carnage" on Broadway. He wrote back a playful reply that included in the reference to what he had been paid for "Seinfeld." "It was a number so large, so unfathomable, it literally took my breath away," said Potts. "And all I can say, Jason, is that you are worth every fucking cent."
See below for photos from the event!
This years Host, Scott Bakula, under the direction of Luke Yankee as well as produced and written by the co-executive producer/writer on the new J. J. Abrams series for NBC, called REVOLUTION, David Rambo, gave patrons an entertaining evening which included, Loni Anderson, Anne Jeffreys, George Chakiris, Ruta Lee, Brad Ellis, Ilene Graff, Alan Mandel, Charlotte Rae, Michael Learned, Bruce Vilanch, Frances Fisher, Theo Bikel, Richard Herd, Orson Bean, Bryan Batt, Patricia Morison, Holland Taylor, Bryan Cranston, Peter Hunt, James Karen and Barbara Van Orden. The evening included a special musical tribute by Lorna Luft, who led the audience in a special rendition of "Happy Birthday" to her mother, on what would have been her 90th birthday and the Gay Men's Chorus Los Angeles, who serenaded Mr. Alexander with "Marry Me" from his Broadway hit "The Rink." The gala's highlight featured the only approved live feed of the Tony Awards as they happened in New York.
Actor, Director and Producer, Jason Alexander is quite possibly best known for his portrayal of George Costanza on the hit series "Seinfeld," but whose pedigree of stage and Broadway productions is undeniably stellar. His Broadway performances include: Accomplice, Jerome Robbins' Broadway (Winning both the Drama Desk Award for Outstanding Featured Actor and the Tony Award® for Best Actor in a Musical), Neil Simon's Broadway Bound, Kander and Ebb's The Rink, and Stephen Sondheim's Merrily We Roll Along. In addition, Alexander appeared opposite Martin Short, in the Los Angeles production of Mel Brooks' The Producers, as well as with Kelsey Grammer in the 2004 musical adaptation of Charles Dickens' A Christmas Carol.
A highly sought commodity for television, Alexander has appeared in productions such as Curb Your Enthusiasm, Friends, Star Trek: Voyager, Malcolm in the Middle, Monk, Criminal Minds, co-starring with
George Clooney
and
Elliott Gould
in E/R from 1984-1985, in which he played Hospital Administrator Harold Stickley and in the 1995 TV version of the Broadway musical Bye Bye Birdie, as Conrad Birdie's agent, Albert Peterson. Alexander is a frequent guest and panelist on:
Bill Maher
's Politically Incorrect and Real Time shows; Hollywood Squares; the Late Late Show, with both Craig Kilborn and
Craig Ferguson
; and, the Late Show with David Letterman. In addition to his roles as a misogynistic lawyer in Pretty Woman, co-starring with
Richard Gere
, and as an inept womanizer Mauricio in Shallow Hal, with
Jack Black
, Alexander has appeared in Love! Valour! Compassion!, Dunston Checks In, Love and Action in Chicago, The Last Supper and psychological horror film Jacob's Ladder. He also voiced the gargoyle Hugo in Disney's 1996 animated film The Hunchback of Notre Dame.
This years Honorary Celebrity Committee included: Julie Bowen, Nancy Dussault, Dann Florek, Elliott Gould, Steve Guttenberg, Garry Marshall, Chita Rivera, Susan Sarandon, Holland Taylor and Zachary Quinto. This years Sponsors include: Corner Bakery, DirecTV, Sextant Wines, Staging Techniques, Meggie Hale/Slimmer Silhouette, Tony Hoover/Red Line Tours, Sunset Marquis Hotel - Restaurant - Spa and United Airlines.
Visit www.actorsfund.org for more information.
Photo credit: Scott Appel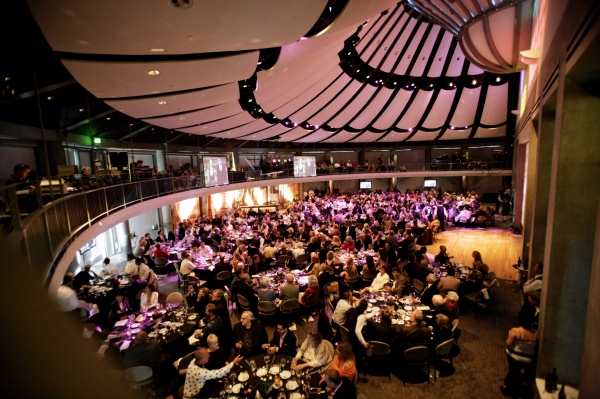 The Actors Fund Gala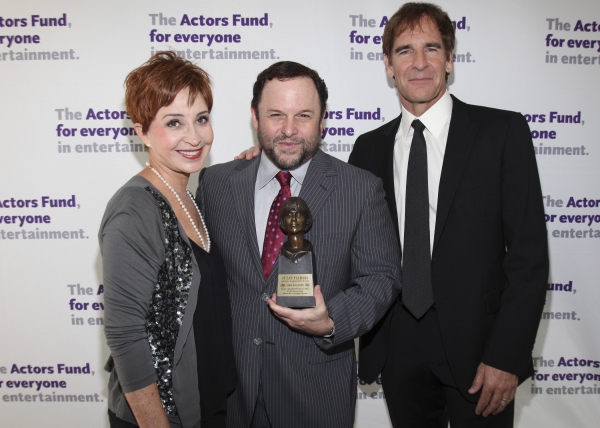 Annie Potts
,
Jason Alexander
and
Scott Bakula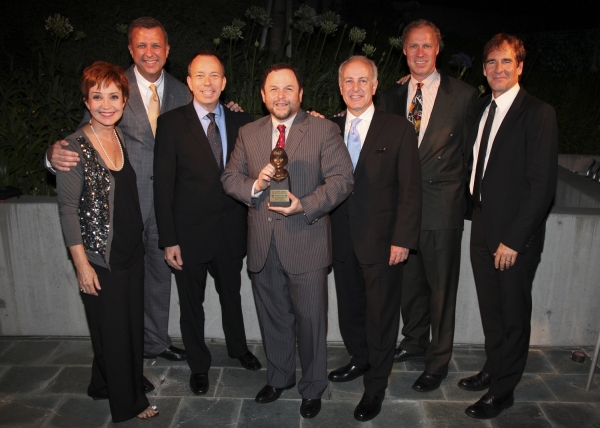 Annie Potts, Keith McNutt (AF WC Director), David Rambo (Writer/Producer), Jason Alexander, Joe Benincasa (President/CEO), Luke Yankee (Event Director) and Scott Bakula

Barbara Van Orden and Elton Bailiss

Francis Fisher with the Press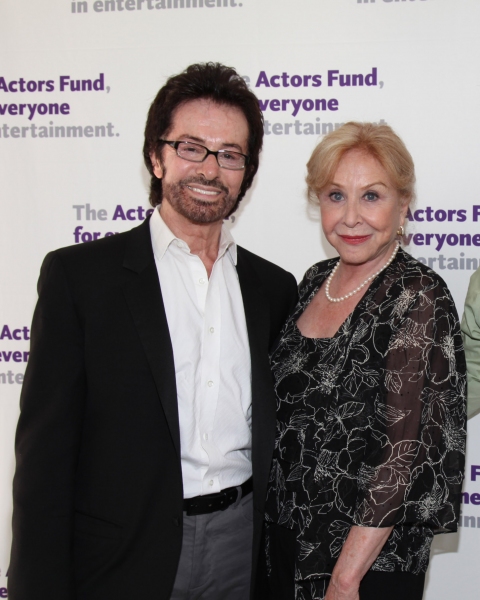 George Chakiris and Michael Learned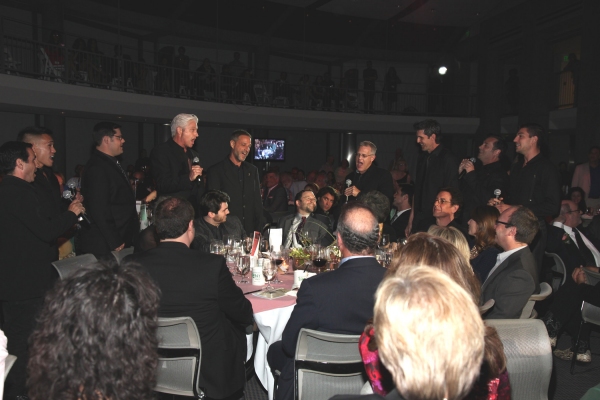 GMCLA serenades Jason Alexander with "Marry Me."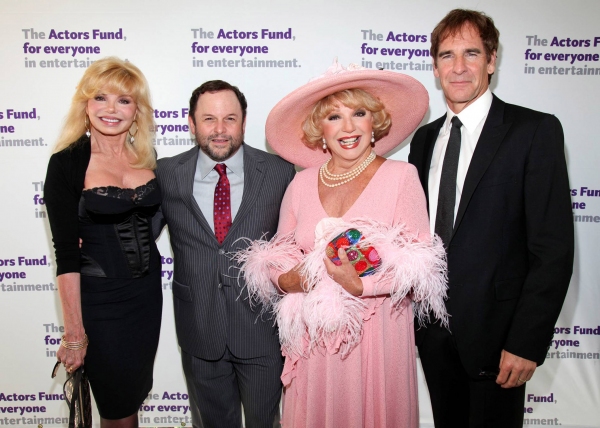 Loni Anderson, Jason Alexander, Ruta Lee and Scott Bakula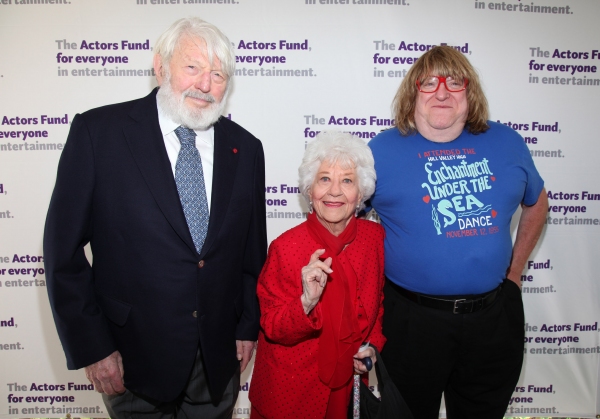 Theo Bikel, Charlotte Rae and Bruce Vilanch

Meggie Hale and Ruta Lee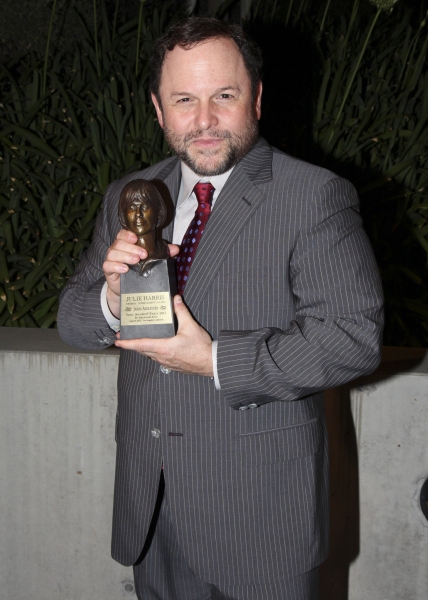 Jason Alexander and his Julie Harris Award