Photo Flash: TOSOS Celebrates Upcoming Season with Benefit at Norwood Club
TOSOS (The Other Side of Silence), New York City's Oldest LGBTQ Theatre celebrated their upcoming 2017-2018 season with a benefit at The Norwood Club in Chelsea, on September 14. Check out photos from the evening below!
TOSOS first production of this season, Doric Wilson's award-winning satire STREET THEATER, is currently running at the Eagle Bar in Chelsea. The production runs through October 4 and centers around the evening of the Stonewall Riot. The production won the New York Innovative Theater Award in 2016 for Outstanding Revival. TOSOS Artistic Director, Mark Finley directs.
Set in Greenwich Village June 28, 1969, shortly before the first brick was thrown at the Stonewall Inn, Doric Wilson's legendary satire STREET THEATER follows the exploits of the cruisers, drag queens, undercover cops, dykes, hippies, mobsters and bystanders (innocent and otherwise) as they catapult toward the moment that changed the course of history.
The cast features Tim Abrams, Chris Andersson, Christopher Borg, Desmond Dutcher, Chris Harcum, Russell Jordan, Josh Kenney, Jeremy Lawrence, Michael Lynch, GaBe MoRaLeS, PatRick Porter, Sarah Smithton, Ben Strothmann and T. Thompson.
The creative team includes costume design by Chris Weikel, wig/makeup design by Zsamira Sol Ronquillo, house management by Robin Kaufman, stage management by Jasmyn Abuarab, sound design by Morry Campbell. Barry Childs serves as the Executive Director for TOSOS with Kathleen Warnock serving as Director of the Chesley/Chambers Series.
Tickets are $25 and are available at www.streettheaternyc.brownpapertickets.com or at the door (cash only/limited availability). Senior (62+) tickets are available for $15. *Please note: audience members must be 21+ to attend and present ID at the door.
Performances take place at The Eagle Bar NYC, 554 West 28th Street (between 10th and 11th Avenues), New York, NY 10001. Subway: C/E to 23rd Street, A/C/E to 34th. Running time: 90 minutes
Remaining Performances:
Tuesday, September 26 @ 7:00 pm
Wednesday, September 27 @ 7:00 pm
Thursday, September 28 @ 7:00 pm
Friday, September 29 @ 7:00 pm
Saturday, September 30 @ 7:00 pm
Monday, October 2 @ 7:00 pm
Tuesday, October 3 @ 7:00 pm
Wednesday, October 4 @ 7:00 pm
More information is available at www.tososnyc.org.
Facebook: www.facebook.com/TOSOSNYC
Twitter: @TOSOSNYC
Doric Wilson (Playwright) was a participant in the Stonewall Uprising. He wrote Street Theater not so much as a history of the event but as a record of the people he knew and the incidents he was involved in on Christopher Street in the months, days and hours leading up to the night gays fought back. The play focuses on a panorama of drags, dykes, leathermen, flower children, vice cops and cruisers- the innocent and not-so-innocent bystanders who would turn June 28, 1969 into Stonewall-the D-day of gay history.
Frequently called the "father of modern queer theatre," Doric Wilson's 50-year dedication to queer culture was recognized with the first Robert Chesley Award for Lifetime Achievement in Gay Theatre; the 2007 IT Award for Artistic Achievement; in 2009, the ATHE (Association for Theatre in Higher Education) Career Achievement Award for Professional Theatre; and the 2010 PassionFruit Award for Enduring and Continuing Pioneer Work in LGBT Theater.
Photos courtesy of TOSOS


Brett Douglas, Chris Andersson, Michael Lynch and Mark Finley

Irwin Kroot and Anthony Catanzaro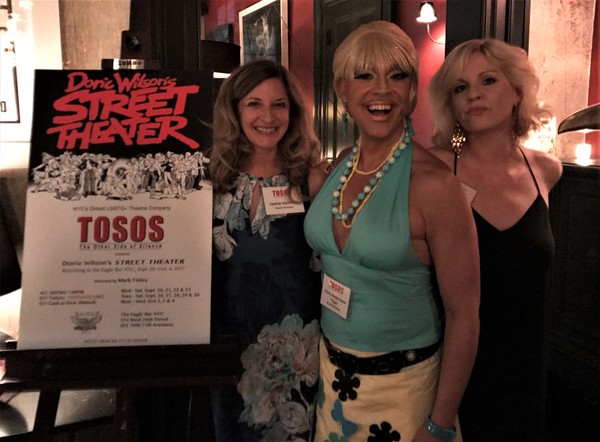 ​Jamie Heinlein, Chris Andersson and Karen Stanion

Rene Calvo, Paul Batchelor and Bill Solly

David Drake, Miriam Horn and Anouska Cheddie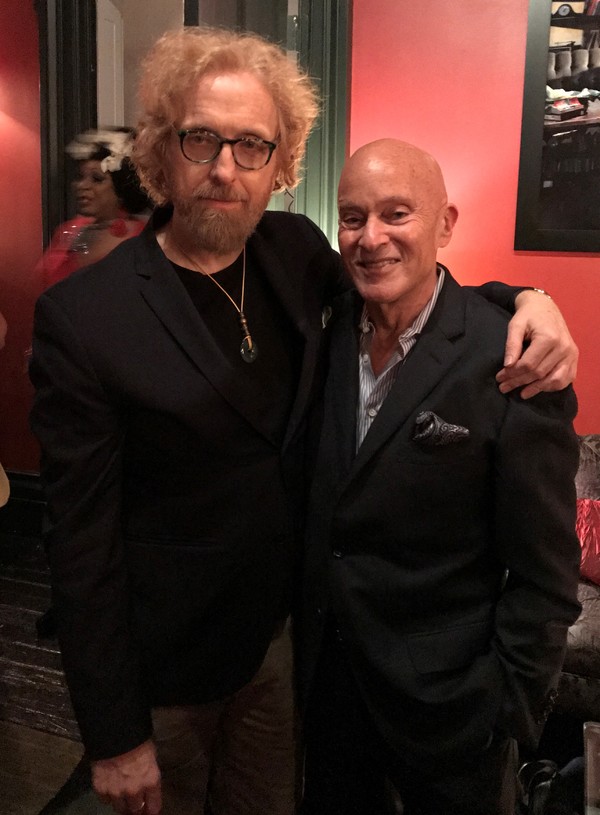 Robert Conroy and Miles Itkin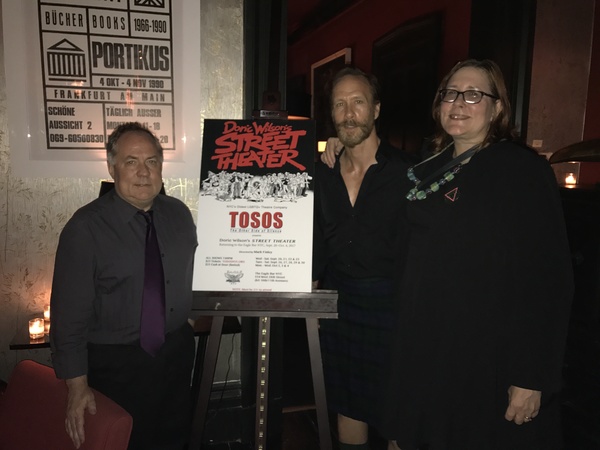 Barry Childs, J.Stephen Brantley and Kathleen Warnock

Michael Zegarski and PatRick Porter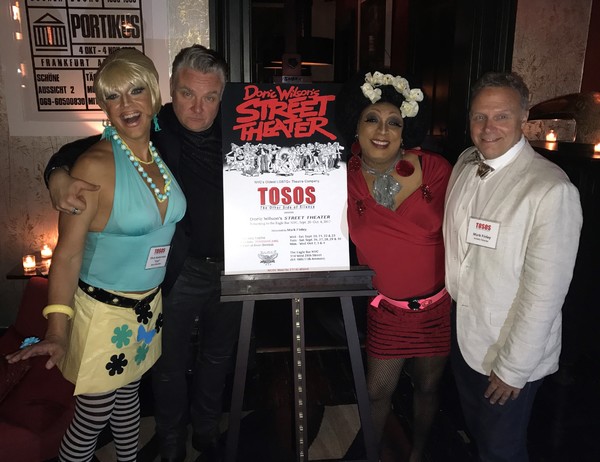 Chris Andersson, Michael Zegarski, Michael Lynch, and Mark Finley