Photo Flash: TDF Celebrates 2015 Irene Sharaff Awards
On Friday night, Theatre Development Fund presented the annual TDF/Irene Sharaff Awards through the TDF Costume Collection for achievement in theatrical costume design. Scroll down for photos!
There are four awards: Lifetime Achievement Award (Jess Goldstein - presented by Jane Greenwood), Young Master Award (Brian C. Hemesath presented by Sesame Street's Telly Monster), Artisan Award (Gino Bifulco of T.O.Dey Shoes presented by Gregg Barnes), and the L. B. Tobin Award for Sustained Excellence in Theatrical Design (Douglas W. Schmidt presented by Jack O'Brien), and a memorial tribute film about Raoul Pene Du Bois created by Suzy Benzinger.
The awards had a guest list of over 300 designers and artists at the Hudson Theatre at the Millennium Hotel.
Photo Credit: Anita and Steve Shevett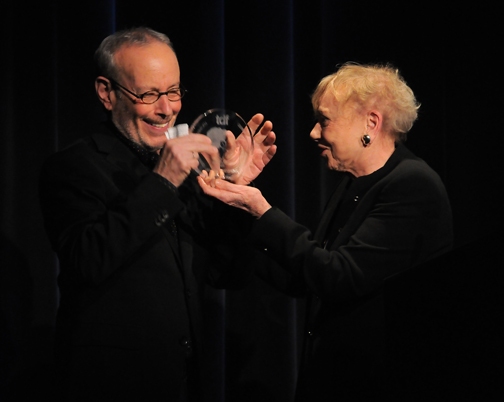 Lifetime Achievement Awardee Jess Goldstein and presenter Jane Greenwood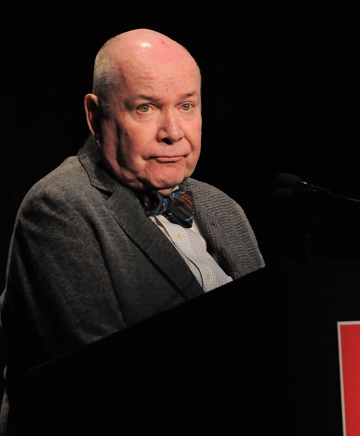 Presenter Jack O'Brien about to give the Tobin Award to Douglas W. Schmidt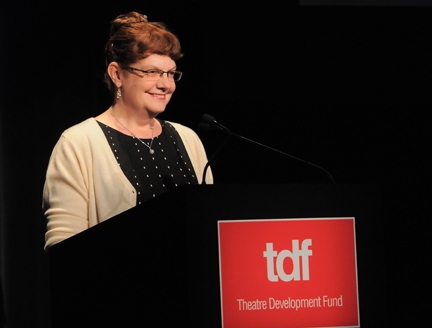 TDF/Irene Sharaff advisory committee chair Kitty Leach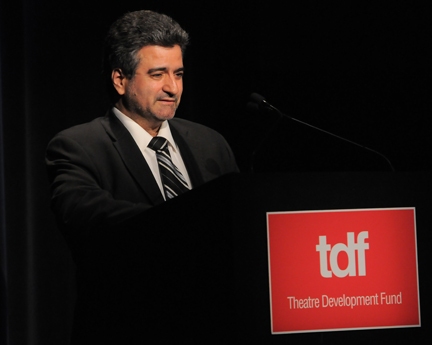 Artisan Awardee Gino Bifulco of T.O. Dey Shoes accepts his award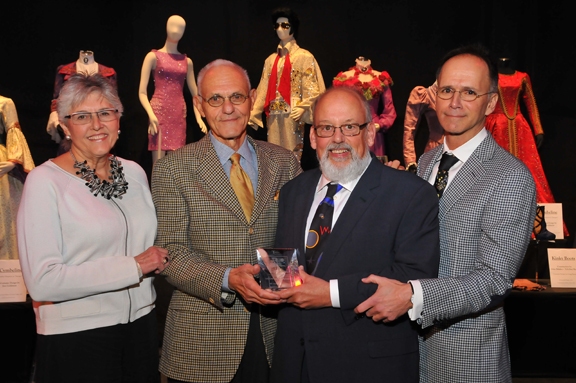 Tobin Theatre Arts Fund's Linda Hardberger, Mel Weingart and Robert Perziola with L.B. Tobin Awardee, Douglas W. Schmidt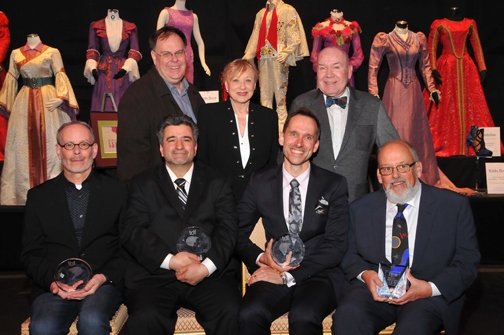 Awardees (sitting - Jess Goldstein, Gino Bifulco, Brian C. Hemesath, Douglas W. Schmidt -- with presenters standing Gregg Barnes, Jane Greenwood, Jack O'Brien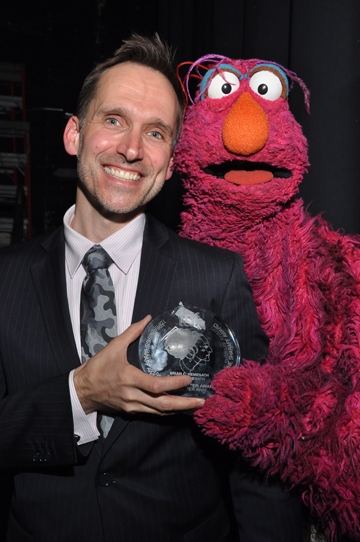 Brian C. Hemesath and Sesame Street's Telly Monster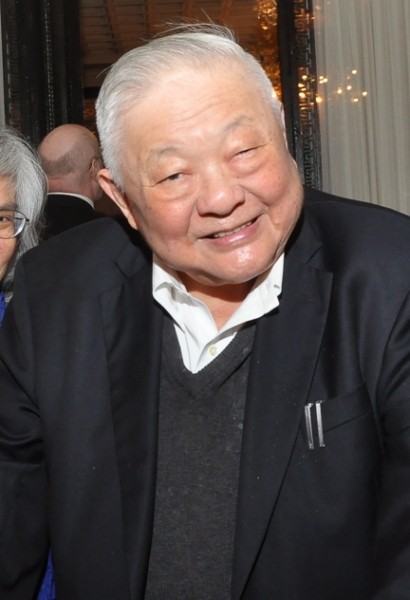 Ming Cho Lee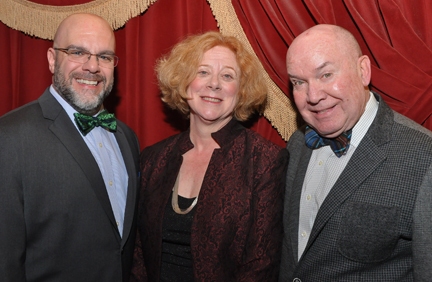 TDF Costume Collection Director Stephen Cabral, TDF Exec Director Tory Bailey and presenter Jack O'Brien