Click Here for More Articles on SUSAN BOYLE
Photo Flash: Susan Boyle Sings at I DREAMED A DREAM Opening Night
The Susan Boyle musical, I DREAMED A DREAM, has its official opening last night at the Theatre Royal, Newcastle. Susan Boyle made a special guest appearance, singing "I Dreamed a Dream" and "Who I Was Meant to Be." And yes, of course we have the pictures!
The role of Susan Boyle is played by Elaine C Smith. The roles of 'Pat' and 'Bridie Boyle' (Susan's parents) are played by James Paterson and Karen Mann; the role of 'Lorraine Campbell', Susan's childhood friend, is played by Ashleigh Gray; Susan's manager 'Andy Stephens' is played by Jeffrey Harmer, and Liz Ewing takes the role of 'Mrs Johnstone', Susan's school teacher. Alan McHugh co-wrote I DREAMED A DREAM alongside Elaine C Smith.
About the show: "The musical tells the story of Susan Boyle's life, from her birth...and the hand which life dealt her...up to the present day. From her humble beginnings of being born into a large working-class family in central Scotland, and sharing a three-bedroomed council house with a family of ten...to where she is today - a global star and an inspiration to millions - a woman who beat the odds and changed the way the world looked at people.
"I DREAMED A DREAM takes the audience through the experiences which have made Susan the woman she has become; the pain of lost love, the heart-breaking tragedy and loss of the anchors in her life, and being cut adrift in a lonely, threatening world, then finding strength and solace in her faith, to the life changing experience of Britain's Got Talent."
The production is directed by Ed Curtis, choreographed by Nick Winston, designed by Morgan Large, lighting design by Ben Cracknell, sound design by Richard Brooker, video design by Jack James with musical supervision and orchestrations by Kennedy Aitchinson. I DREAMED A DREAM is produced by Michael Harrison.
http://www.susanboylemusical.com/
Photo Credit: Tanna / Ikon Pictures / Rex / Rex USA.


Susan Boyle

Susan Boyle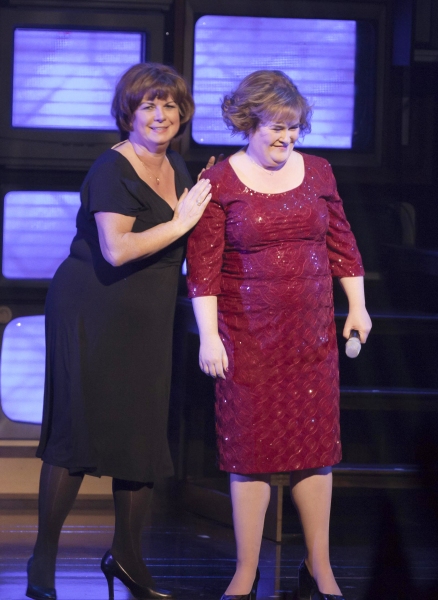 Elaine C Smith and Susan Boyle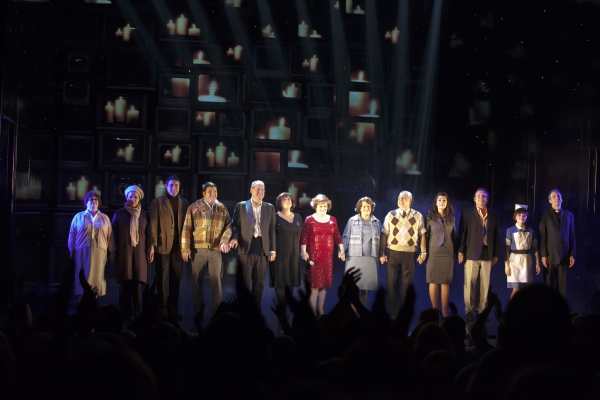 Susan Boyle

Elaine C Smith and Susan Boyle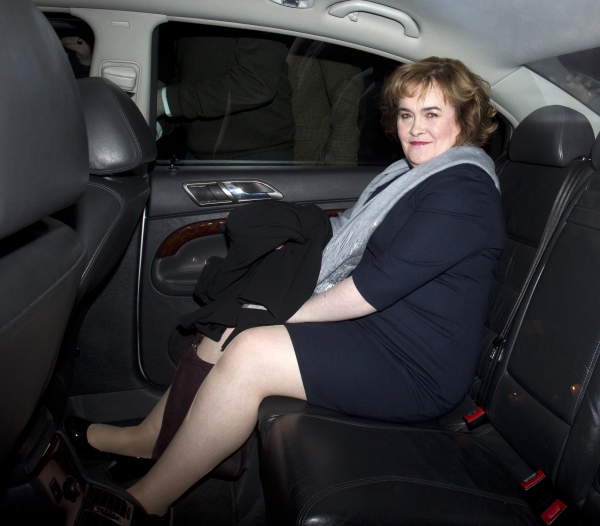 Susan Boyle

Susan Boyle