Photo Flash: Stroman, Osnes, et al. at Astaire Awards After Party
The 29th Annual Fred & Adele Astaire Awards, hosted by Bebe Neuwirth and Lee Roy Reams at the magnificent Skirball Center for The Performing Arts at NYU once again honored excellence in dance and choreography on Broadway and in film. Susan Stroman took top honors for Best Choreographer on Broadway in a field of nine nominees for her stunning work in "The Scottsboro Boys". It was a record breaking 5th Astaire Award for the 5 time Tony Award and 5 time Drama Desk winner. Two time Tony Award Winner Bebe Neuwirth presented the award to Ms. Stroman. Sutton Foster star of "Anything Goes' took home her second Astaire for Best Female Dancer on Broadway for her rousing performance as "Reno Sweeney". Her first Astaire was for "Thoroughly Modern Millie". Shannon Lewis presented the award to Ms. Sutton. First timer Norbert Leo Butz star of "Catch Me if You Can" took the prize for Best Male Dancer on Broadway presented by Tony and Drama Desk winner Karen Ziemba . Australia's Graeme Murphy and Janet Vernon won the Astaire for Excellence in Choreography in Film for their breathtaking dances in "Mao's Last Dancer" presented by Tony Award winner Bill Irwin. Legendary dancer, choreographer, teacher and founder of the National Dance Institute Jacques d'Amboise received the Douglas Watt Lifetime Achievement Award named for the late drama critic and co-founder of the Award with Fred Astaire. Following a major tribute in dance including a brilliant performance by NYCB's Russell Janzen of a piece from the ballet "Who Cares" created by George Balanchine and first danced by d'Amboise; an exuberant performance of "Shall We Dance" by d'Amboise's students at the National Dance Institute and praiseful introductions by Len Cariou, Charlotte & Christopher d'Amboise, Brian Stokes Mitchell presented the award to Mr. d'Amboise.
There were welcoming speeches by Ava Astaire McKenzie & Patricia Watt whose fathers Fred Astaire and Douglas Watt co-founded the Awards. As well, Associate Producer & noted choreographer Bronwen Carson along with Caryn Nadeau spoke movingly about the Dance Movement Therapy program in NYC public schools for autistic and disabled children made possible by the Awards Gala.
The first Adele Astaire Scholarship went to 17 year old former "Billy Elliot" star Corey Snide who was accepted to Julliard this fall. Introducing him, Joe Lanteri, Executive Director NYC Dance Alliance noted, "As Ava Astaire mentioned earlier, together we've established a new scholarship, an award that bears the name of 'Adele Astaire'....that will be given for the first time ever tonight... to a young man I first met when he was nine years old and training in a local studio in Albany. He has grown up through the NYC Dance Alliance. He's now 17 and was just accepted to the Juilliard School for the fall of 2011. This is someone we will all be keeping an eye on, for years to come". Snide than whipped into a fast paced tap solo after which another famous tapper Maurice Hines presented him with the scholarship.
Fittingly, the evening which focused on developing young talent ended with a roof raising performance "Stomp To My Beat" by the young students of David Sanders Dynamic Dance Company that brought the audience to its feet.
Following the awards presentation, guests moved upstairs for a post show dinner with the stars in the atrium like grand room with sweeping views of the city - location Fred & Adele would have felt right at home in.The 2011 Fred &
Adele Astaire
Awards on May 15 were presented by
Ava Astaire
and the
Douglas Watt
Family Fund for the Performing Arts and benefit dance education in public schools serving autistic and disabled children and The
Adele Astaire
Scholarship Fund for promising young dancers. "The Astaires" are the only awards to recognize excellence in dance and choreography on Broadway and in Film.
Executive Producer: Patricia Watt; Co-Producer: New York City Dance Alliance; Associate Producer, Bronwen Carson. Director is Joe Lanteri.
For NYC Dance Alliance: Joe Lanteri, Executive Director, Leah Brandon, Managing Director, Travis Fritsche, General Manager, Alex Marcos, Production Manager. Writer is Jenny Lynn Bader; Videographer, Allison Schultz,
Stage Manager, Pat Thomas; Assistants to the Producer Christina Nieto and Lorna Ventura
Generous sponsors for the evening were NYC Dance Alliance, Capezio and Back Stage Magazine
.
Honorary Chairs are
Judith Jamison
and
Wendy Federman
Awards. Gala Co-Chairs are Carolyn Kendall Buchter, Cassandra Seidenfeld Lyster and
Bruce Michael
. Benefit Co- Chairs are Sara Kap
lan Johnson
, and Jamie WatkinsGala Committee includes Jennifer Bank, Raymond Capodanno, Joyce Chasen, Ursula Deljian, Victoria Detiger, Missy Echeverria, Elyse Emmer,
Wendy Federman
, Terri Gold,
Regina Kravitz
, Jacqueline Marks, Alix Michel, Coryn Nadeau, Melinda Paltrow,
Nancy Pearson
, Scott Perrin, Scarlett Pildes, Randi Rahm, Kat Schaffer,
Jennifer Taylor
and Andrew WargoHonorary Committee includes Mr. and Mrs.
Richard Adler
,
Jean Claude
Baker,
Bob Balaban
,
Marisa Berenson
,
Anna Bergman
,
Patricia Birch
,
Marge Champion
,
Arlene Dahl
,
Jacques d'Amboise
, Gracielle Danielle,
Eve Ensler
,
Jules Fisher
,
Mario Fratti
,
Mitzi Gaynor
,
Savion Glover
,
Joel Grey
,
Anne Jackson
, Susan Jaffee,
Arthur Laurents
,
Rob Marshall
,
Donna McKechnie
,
Joey McKneely
,
Jerry Mitchell
,
Bebe Neuwirth
,
Phyllis Newman
,
Marsha Norman
,
Robert Osbourne
,
Jane Powell
and
Dick Moore
,
Harold Prince
,
Rex Reed
,
Ann Reinking
,
Donald Saddler
,
Liz Smith
,
Richard Thomas
,
Sergio Trujillo
,
Karen Ziemba
,
Eli Wallach
.
Photo Credit: Ann Watt


Cassandra Seidenfeld Lyster Robert Lyster

Cassandra Seidenfeld Lyster, Caroline Lieberman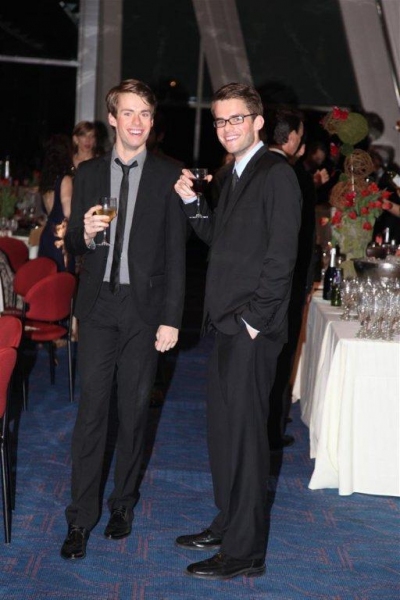 Colin King, Caleb King

Carson Case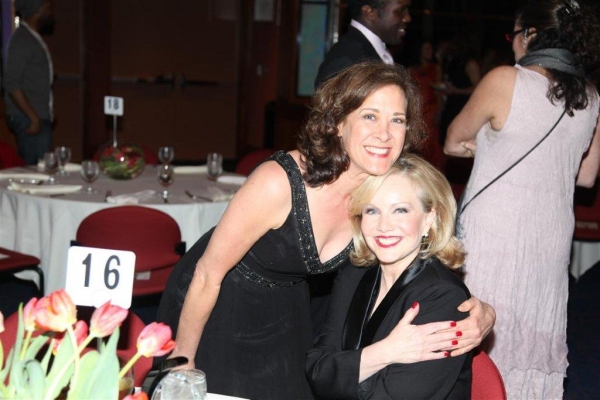 Karen Ziemba congratulates Susan Stroman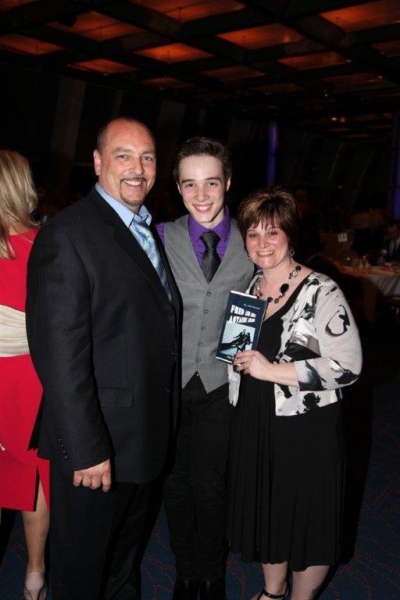 Ron Snide Adele Astaire Scholarship winner Corey Snide, Johnna Snide

Dylan Meeks

Jamie deRoy

Susan Stroman and director Joe Lanteri

Charles Nelson, Harry Haun, Edward Callaghan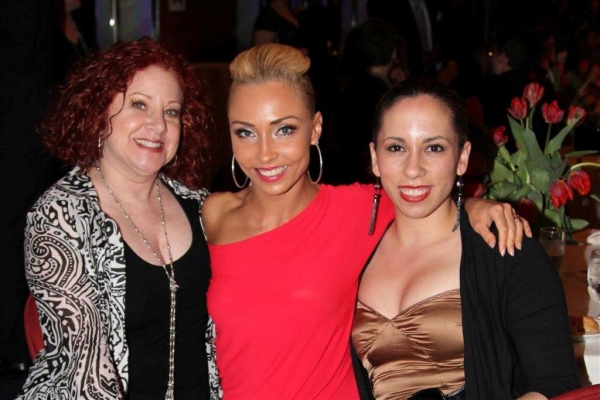 Melanie LaPatin, Iveta Lukosiute, Esther Frances

Jess Draper, Astaire Awards Associate Producer Bronwen Carson

Alix Michel, Berry Brown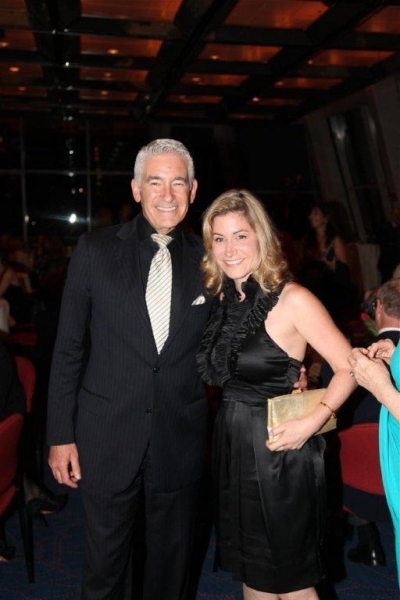 Bruce Mitchell, Berry Brown

Nicola Clayton, Nancy Sweizy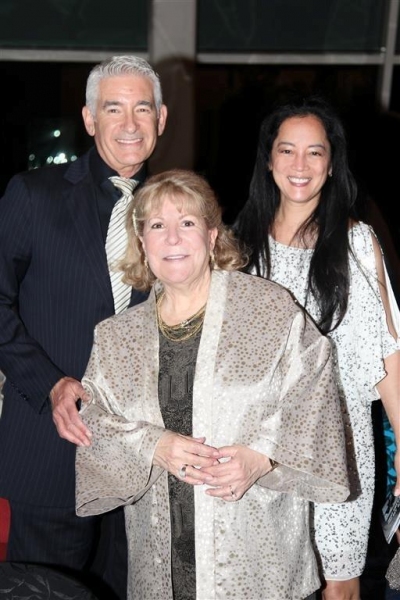 Bruce Mitchell, Carolyn Kendall Buchter, Cassandra Seidenfeld Lyster

Christopher d'Amboise, Nora Brennan, Joe Locarro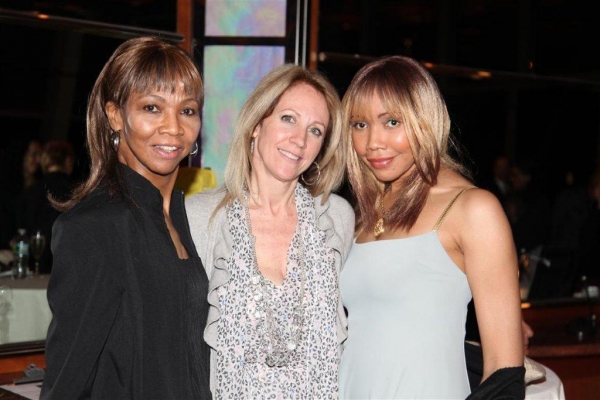 Peggy Walker, Sara Johnson Kaplan, Tia Walker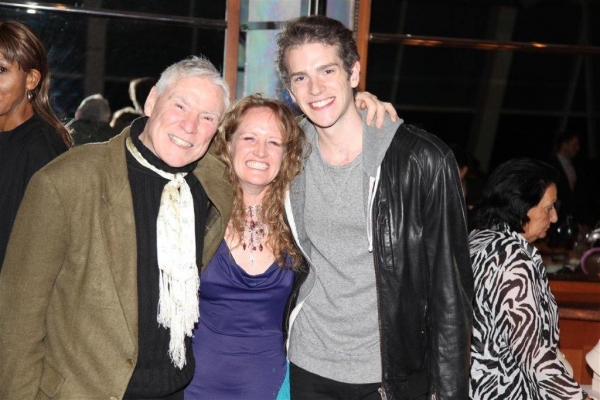 Jacques d'Amboise, Carson Case, Russell Janzen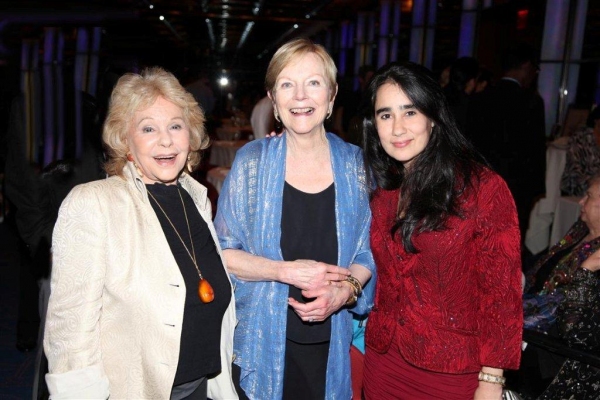 Elisa Stein, Ava Astaire McKenzie, Jenny Lyn Bader

Kasey Marino, Richard Winkler, Nick Dalton

Ethel Watt, Harry Haun, Patricia Watt

Ethel Watt, Lee Roy Reams, Patricia Watt, Sara Johnson Kaplan

-Nick Dalton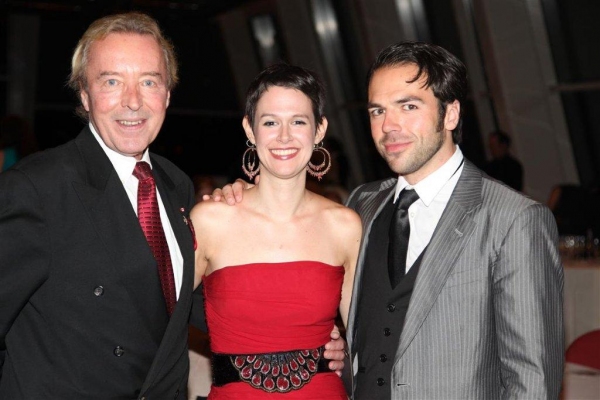 John Wegorzewski, Lindsay Faye, Nick Dalton

Bob Donahoe, Jonathan Gealt, Lee Roy Reams, Nick Dalton, Kasey Marino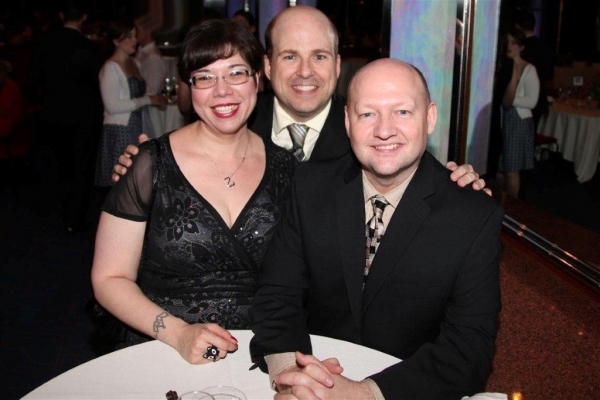 Danielle Giorgetti, Terry Newberry, Travis Fritsche