Latest News on Jennifer Taylor
Stage Credits
  [Beverly, MA (Regional)]
Regional Revival, 2005
Susan Hershey
  [Regional (US)]
Regional Revival, 2005
Ensemble
  [Milburn, NJ (Regional)]
Paper Mill Production, 2002
Ensemble
Jennifer Taylor News
Kent Tritle to Conduct World Premieres of A NATION OF OTHERS, STABAT MATER, and More in 22/23 Season
by Blair Ingenthron - Aug 29, 2022
Two world premieres – A Nation of Others, a new oratorio for six soloists, chorus and orchestra by Paul Moravec and Mark Campbell with the Oratorio Society of New York at Carnegie Hall that brings to life one day of immigrants' arrival at Ellis Island in 1921 (November 15, 2022); and a setting of the Stabat Mater for organ, soloists, chorus, and orchestra by David Briggs at the Cathedral of St. John the Divine (March 8, 2023) – are highlights of the 2022-23 season of Kent Tritle.
George London Award Winners Announced
by Marissa Tomeo - Feb 26, 2022
The winners of the 50th George London Foundation Competition for young American and Canadian opera singers were announced at the conclusion of the competition's final round this evening, which took place at Gilder Lehrman Hall at The Morgan Library & Museum in New York City. While the event is usually held with in-person audience, this year's audience was virtual. Susanna Phillips, international opera star and 2005 George London Award winner, was the livestream host.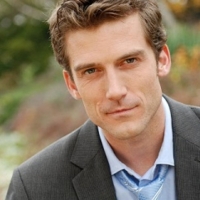 Kevin Kern, George Dvorsky, Madeleine Doherty And Jennifer Goode Cooper Will Lead THE LITTLE MATCH GIRL: THE CONCERT
by Stephi Wild - Feb 17, 2022
The iconic tale of The Little Match Girl returns to New York City on its new date – Friday, April 8, 2022 (originally slated for January 22, but postponed due to COVID), in a special concert presentation presented by Oxygen Media and Emma Wang in association with Nava Wang. It will be performed in The Nave at Riverside Church (490 Riverside Drive).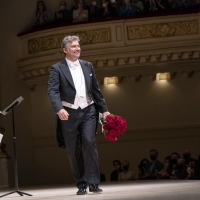 BWW Review: Well, Hello, Jonas, It's So Nice to Have You Back Where You Belong (New York, That Is)
by Richard Sasanow - Oct 11, 2021
The opening lines of Jonas Kaufmann's lieder concert at Carnegie Hall Saturday night, weren't exactly ones that fill the heart with joy: "My songs are filled with poison—why shouldn't that be true? Into my budding manhood, you poured your poison through." But to have Kaufmann back in New York was a wondrous thing. And he gave us plenty to be thankful for.
Foundry Demolition Halted One Month: IRCPA/CRBA Introduces Possible Plans For Site
by A.A. Cristi - Feb 3, 2021
On Friday, January 29, Judge D.L. Corbett of the Ontario Divisional Court ordered a monthlong halt to the demolition by the province of the historic Dominion Foundry in Toronto's West Don Lands.
The 2020 George London Award Winners Are Announced; Five Singers Win Top Prize Of $10,000
by A.A. Cristi - Feb 21, 2020
a?oeI have known for three generations how difficult the career of an opera singer remains,a?? said George London Foundation President Nora London at the announcement of the 2020 George London Award winners. a?oeThis all started because George wanted to help a?" and now we have been giving these awards for almost 50 years.a??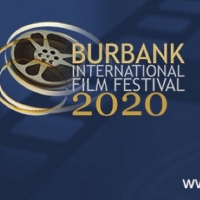 Burbank International Film Festival to Host Academy Awards Viewing Party
by Kaitlin Milligan - Jan 22, 2020
The Burbank International Film Festival (BIFF) announces its first event of the year. The Annual Red Carpet/Academy Awards Viewing Party will take place on Sunday, February 9th at L.A. Castle Studios in Burbank. The Red Carpet and Hosted Cocktail Reception will begin at 4:00pm, followed by a Gourmet Dinner catered by Chef Jay Lipnicki with the Academy Awards at 5:00pm projected on a giant 10' X 20' screen. For more information and to get tickets, go online at www.itsmyseat.com/oscars/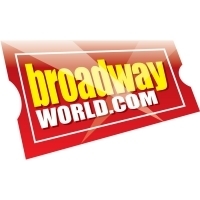 BMI Continues It's Support Of The Acclaimed Sundance Institute Film Music and Sound Design Lab
by Tori Hartshorn - Jun 25, 2019
Broadcast Music, Inc. (BMI), is proud to continue its support of the Sundance Institute Film Music and Sound Design Lab for more than two decades. The Lab returns to the Skywalker Sound legendary facilities for the seventh year from July 9-22. This year's international group of fellows include Ho-Ling Tan, Jorge Aragon, Brito Gene Back, Ghiya Rushidat, Aska Matsuyami, Ozie Cargile, Sara Broshofske and Emily Rice, who represent a variety of countries from Cuba, Hong Kong, Japan, Saudi Arabia, the UK and the U.S.A.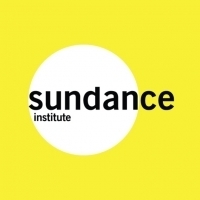 Sundance Institute, Skywalker Sound Announce Composers and Directors For 2019 Film Music And Sound Design Lab
by Kaitlin Milligan - Jun 25, 2019
Sundance Institute and Skywalker Sound today announced the composers and directors selected for the Sundance Institute Film Music and Sound Design Lab, which returns to the legendary Skywalker Sound Facilities for the seventh year.

Pianist Nobuyuki Tsujii Replaces Murray Perahia in Upcoming Recital on May 10
by Julie Musbach - Mar 26, 2019
Carnegie Hall today announced that pianist Murray Perahia must regretfully withdraw from his upcoming recital scheduled for Friday, May 10 at 8:00 p.m.in Stern Auditorium / Perelman Stage due to medical reasons. Pianist Nobuyuki Tsujii has agreed to step in for Mr. Perahia, performing works by Satie, Debussy, Ravel, and Chopin.