Photo Flash: Stritch & LuPone Guest on 30 Rock!
30 Rock: Episode 4.20: The Moms (TV-14)
It's Mother's Day at TGS, and the moms come to visit. Guest starring Buzz Aldrin, Elizabeth Banks, Anita Gillette, Jan Hooks, Cheyenne Jackson, Patti LuPone, Novella Nelson, and Elaine Stritch.
Liz Lemon (
Tina Fey
) meets her mother's (Guest Star
Anita Gillette
) old flame, while Jack Donaghy's (
Alec Baldwin
) mother, Colleen (Guest Star
Elaine Stritch
), gets tangled in his relationships with Avery Jessup (Guest Star
Elizabeth Banks
) and high school love,
Nancy Donovan
. Jenna's (
Jane Krakowski
) mother, Verna (Guest Star
Jan Hooks
) returns, while Tracy learns a lesson from his "mom" (Guest Star
Novella Nelson
). Also starring:
Jack McBrayer
(Kenneth), Judah Friedlander (Frank),
Scott Adsit
(Pete), and John Lutz (Lutz).
This episode airs 05/06/2010.
Note: photos might reveal spoilers for upcoming episodes.
Multiple award-winning comedy series "30 Rock" is told through the comedic voice of Emmy and two-time Golden Globe winner
Tina Fey
("SNL") as variety show producer Liz Lemon and features Emmy and two-time Golden Globe winner
Alec Baldwin
("The Departed") as top network executive Jack Donaghy and
Tracy Morgan
("The
Tracy Morgan
Show") as Tracy Jordan, the unpredictable star of Lemon's hit variety show, "TGS with Tracy Jordan." Lemon constantly has her hands full, juggling corporate interference from Donaghy and off-the-handle star antics from Jordan, all while attempting to salvage her own personal life.
Also rounding out the cast are Jane Krakowski as Jenna Maroney, the co-star of "TGS"; Scott Adsit as the variety show's producer Pete Hornberger; Jack McBrayer as Kenneth, the over-eager and effortlessly endearing NBC page; Judah Friedlander as Frank, the sardonic slacker on the writing staff; Katrina Bowden as Lemon's young, flighty assistant, Cerie; and Keith Powell as Toofer, the sophisticated yet sarcastic, Harvard-alum writer.
Nominated for a record 17 Emmy nominations in 2008, "30 Rock" earned seven 2008 Emmy Awards, including Outstanding Comedy Series for the second consecutive year and ties the record for most comedy Emmys in a single season. "30 Rock" has also won a Golden Globe for Best Television Series, a Screen Actor's Guild Award for Outstanding Performance by an ensemble in a Comedy Series, two Producers Guild's Danny Thomas Producer of the Year Awards in Comedy Episodic Television, two Writers Guild Awards for Outstanding Writing for a Comedy Series and a WGA Award for Episodic Comedy and a Television Critics Association for Outstanding Achievement in Comedy. Also recognized by the AFI Awards as one of 10 Most Outstanding TV Programs of the Year, "30 Rock" was honored with nominations by the People's Choice Awards for Favorite New Comedy Series.
"30 Rock" is from Broadway Video & Little Stranger, Inc. in association with Universal Media Studios. The executive producers are Lorne Michaels ("Saturday Night Live"), Fey, Marci Klein ("Saturday Night Live"), David Miner ("Human Giant") and Robert Carlock ("Friends").
Photo Credit: Ali Goldstein/NBC


Jane Krakowski as Jenna, Tina Fey as Liz Lemon

Jane Krakowski as Jenna, Jan Hooks as Verna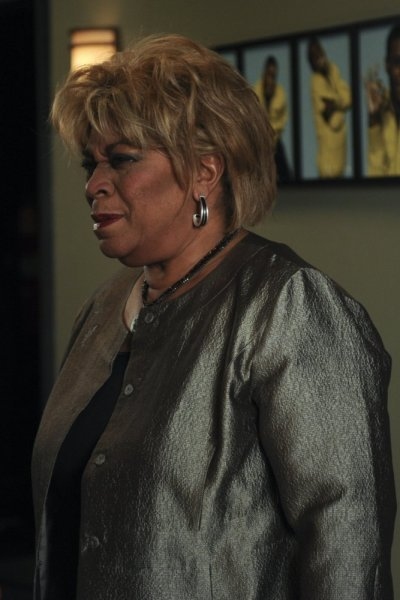 Novella Nelon

Tina Fey as Liz Lemon, Anita Gillette as Margaret Lemon

Elizabeth Banks as Avery Jessup, Elaine Stritch as Colleen Donaghy

Elaine Stritch as Colleen Donaghy, Jack McBrayer as Kenneth Parcel

Judah Friedlander as Frank, John Lutz as Lutz

Judah Friedlander as Frank Rossitano, Patti LuPone as Sylvia Rossitano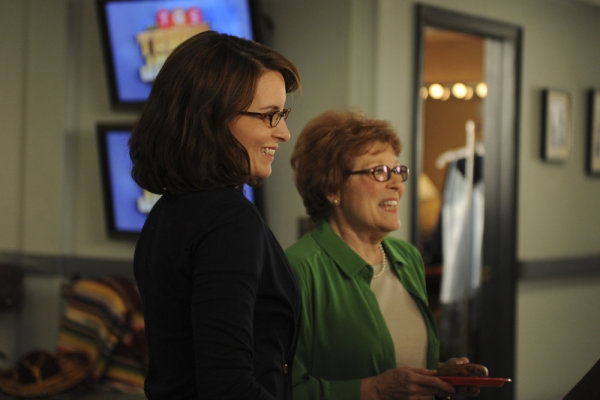 Tina Fey as Liz Lemon, Anita Gillette Margaret Lemon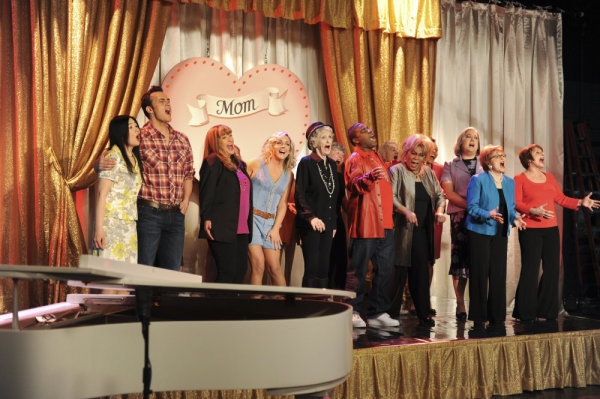 Kyoko Brugura as Miho, Cheyenne Jackson as Danny, Jan Hooks as Verna, Jane Krakowski as Jenna, Elaine Stritch as Colleen, Tracy Morgan as Tracy Jordan, Novella Nelson, John Lutz as Lutz's Mom, Anita Gillette as Margaret Lemon, Patti LuPone as Sylvia Rossitano

Related Articles
More Hot Stories For You
Breaking: BEETLEJUICE Announces Closing Date; National Tour Will Launch in 2021
Broadway's smash hit musical BEETLEJUICE will play its final performance at the Winter Garden Theatre (1634 Broadway) on Saturday, June 6, 2020. Final... (read more)

THE SPONGEBOB MUSICAL: LIVE ON STAGE is Available to Purchase on Amazon Prime
Last night, Nickelodeon aired The Spongebob Musical: Live on Stage, a filmed version of the Broadway musical, which reunited members of the original c... (read more)

Voting Open For The 2019 BroadwayWorld Regional Awards Worldwide
Voting is NOW OPEN for the 2019 BroadwayWorld Regional Awards Worldwide, brought to you by TodayTix! The nominees are set, and now you can vote to mak... (read more)

Breaking: Jason Gotay, Arielle Jacobs & More Will Star in BETWEEN THE LINES Musical
Producer Daryl Roth announced today full casting for the new Off-Broadway musical Between the Lines . The production will star Arielle Jacobs (Aladdin... (read more)

Stage and Screen Actor Rene Auberjonois Has Died at 79
BroadwayWorld is saddened to report that Rene Auberjonois, a stage and screen actor best known for his work on Star Trek, has died. According to Varie... (read more)

Meet the Cast of WEST SIDE STORY - Now in Previews on Broadway!
West Side Story is officially in previews on Broadway! The new production is directed by Tony Award winner Ivo van Hove; and for the first time ever i... (read more)