Photos: Steve James, Elizabeth Chai Vasarhelyi And More Attend Abacus: Small Enough To Jail Screening At Metrograph Cinema
The Academy of Motion Picture Arts and Sciences recently announced that 15 films in the Documentary Feature category will advance in the voting process for the 90th Academy Awards®, including Abacus: Small Enough to Jail. One hundred seventy films were originally submitted in the category.
On Wednesday night, the screening of Abacus: Small Enough To Jail at Metrograph Cinema in New York was followed by a panel discussion moderated by award-winning documentary filmmaker Elizabeth Chai Vasarhelyi, and featured director Steve James, producer Mark Mitten, and members of the Sung familiy including Vera Sung, Jill Sung and Chanterelle Sung.
From acclaimed director Steve James (Hoop Dreams, The Interrupters), Abacus: Small Enough to Jail tells the saga of the Chinese immigrant Sung family, owners of Abacus Federal Savings of Chinatown, New York. Accused of mortgage fraud by Manhattan District Attorney Cyrus R. Vance, Jr., Abacus becomes the only bank prosecuted after the 2008 financial crisis. The indictment and subsequent trial forces the Sung family to defend themselves - and their bank's legacy in the Chinatown community - over the course of a five-year legal battle.
The Academy's Documentary Branch determined the shortlist in a preliminary round of voting. Documentary Branch members will now select the five nominees from among the 15 titles.
Nominations for the 90th Academy Awards will be announced on Tuesday, January 23, 2018.
The 90th Oscars® will be held on Sunday, March 4, 2018, at the Dolby Theatre® at Hollywood & Highland Center® in Hollywood, and will be televised live on the ABC Television Network at 6:30 p.m. ET/3:30 p.m. PT. The Oscars also will be televised live in more than 225 countries and territories worldwide.
The film recently earned the Critics' Choice Award for Best Political Documentary at the 2017 Critics' Choice Awards, as well as a nomination for the Cinema Eye Honors' Audience Choice Prize. The Sung family - including Chanterelle Sung, Hwei Lin Sung, Jill Sung, Thomas Sung and Vera Sung - was nominated for Cinema Eye Honor's non-competitive honor, The Unforgettables, which honors the year's most notable and significant nonfiction film subjects. This year's winners will be announced at the 2018 Honors Awards Ceremony on Thursday, January 11, 2018 at the Museum of the Moving Image in Astoria, Queens. The ceremony will be hosted, for the third consecutive year, by Abacus director Steve James.
Abacus is directed by Steve James and produced by Mark Mitten and Julie Goldman; edited by John Farbrother and David E. Simpson; music by Joshua Abrams; cinematography by Tom Bergmann; co-produced by Fenell Doremus and Nick Verbitsky and executive produced by Gordon Quinn, Christopher Clements, Betsy Steinberg, Justine Nagan, Raney Aronson and Sally Jo Fifer. Abacus is a Mitten Media, Motto Pictures and Kartemquin Films production for WGBH/FRONTLINE and Independent Television Service (ITVS) in association with Blue-Ice Film Fund.
Abacus is now available to stream and download on Amazon Video and iTunes.
Photo Credit: Lia Chang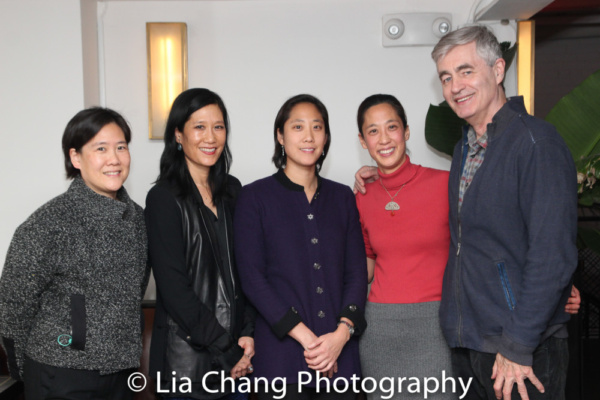 Jill Sung, Vera Sung, Chanterelle Sung, Heather Sung and director Steve James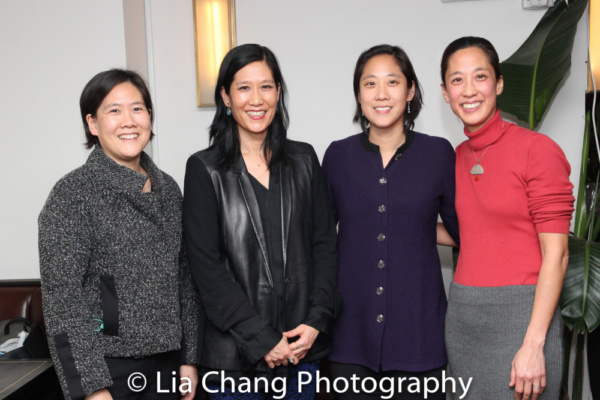 Jill Sung, Vera Sung, Chanterelle Sung and Heather Sung

Co-producer Fenell Doremus, Producer Mark Mitten, Jill Sung, Vera Sung, Chanterelle Sung, Heather Sung, Producer Julie Goldman, Director Steve James

Award-winning filmmakers Roger Ross Williams and Steve James

Chanterelle Sung, Jill Sung and Vera Sung

Producer Mark Mitten, Director Steve James

Award-winning filmmakers Steve James and Elizabeth Chai Vasarhelyi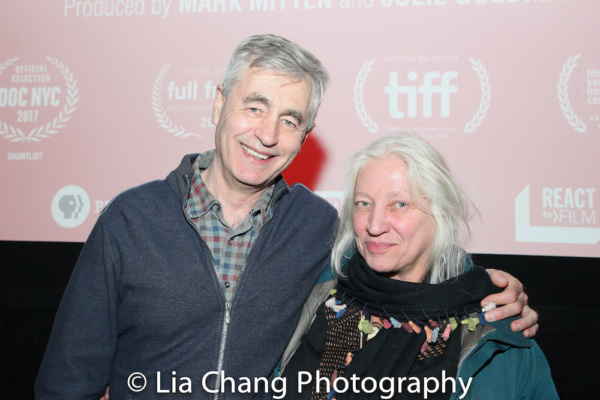 Director Steve James and courtroom artist Christine Cornell

Chinatown activist Don Lee, Vera Sung and courtroom artist Christine Cornell

Award-winning filmmakers Steve James and Elizabeth Chai Vasarhelyi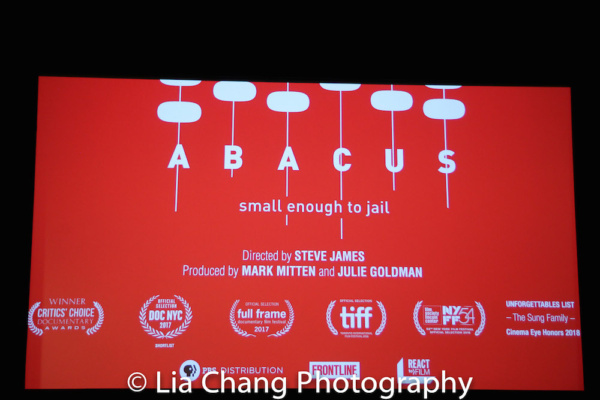 Chanterelle Sung, Jill Sung, Metrograph Cinema owner Alexander Olch, Vera Sung and Heather Sung