Photo Flash: Sneak Peek at BAYONETS OF ANGST, Coming to NYMF 2014
The 2014 New York Musical Theatre Festival (NYMF) production of BAYONETS OF ANGST will star Tony Award nominee J. Robert Spencer, set to play Abraham Lincoln in the world premiere. Joining him are Paul Whitty ("Once"), Herndon Lackey ("LoveMusik"), Brian Charles Rooney ("The Threepenny Opera"), Michael Abbott, Jr. ("Shotgun Stories"), Ian Lowe ("Murder for Two") and Ryan Andes ("Big Fish"). Scroll down for a sneak peek at the cast in rehearsal!
BAYONETS OF ANGST has Book by Rick Kunzi & Justin Zeppa, Music by Rick Kunzi & Adam Barnosky, Lyrics by Rick Kunzi, and is Directed by Michael Lluberes. General Management Team for BAYONETS OF ANGST is Suellen Vance and Good People Management Group.
BAYONETS OF ANGST is an original musical comedy set to a bluegrass soundtrack and narrated by the last remaining veterans of the American Civil War. These old codgers detail the behind-the-battlefield exploits of President Lincoln, the madness of General Tecumseh Sherman, and the pickled promiscuity of General Ulysses S. Grant in a dizzying sequence of events that changed the course of history. And because they were the ones who was there - you just listen and hush up 'bout it!
The design team for BAYONETS OF ANGST is Seth Easter (set design), Zach Blane (lighting design), Candida Nichols (costume design) and Harrison Adams (sound design).
Joe Brent is Music Director for BAYONETS OF ANGST and the band will feature Matt Aronoff on bass, Rob Hecht on fiddle and Jesse Lewis on guitar.
NYMF is the flagship program of The National Music Theater Network, a 501(c)3 not-for-profit organization, and is supported, in part, by public funds from the New York City Department of Cultural Affairs and from the New York State Council on the Arts, a state agency. Now celebrating its 11th year, The New York Musical Theatre Festival (NYMF) exists to revitalize musical theatre culture by discovering and promoting new musical theatre artists, producers and projects, nurturing a vibrant and innovative artistic community, and connecting one of America's greatest art forms with a diverse, contemporary audience.
BAYONETS OF ANGST is an official selection of the 2014 New York Musical Theatre Festival. BAYONETS OF ANGST will play a limited five performances at Ford Foundation Studio Theatre at The Pershing Square Signature Center (480 West 42nd Street) in Manhattan on: Wednesday, July 9 at 8pm; Saturday, July 12 at 9pm; Sunday, July 13 at 8pm; Tuesday, July 15 at 9pm; and Wednesday, July 16 at 9pm. Tickets are general admission and can be purchased at www.NYMF.org. Membership packages to purchase tickets for multiple shows are also available.
Photo Credit: Russell Rowland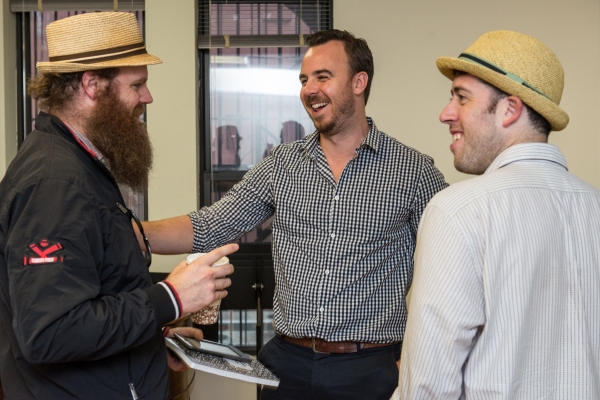 Paul Witty, Rick Kunzi (composer/lyricist), Joe Brent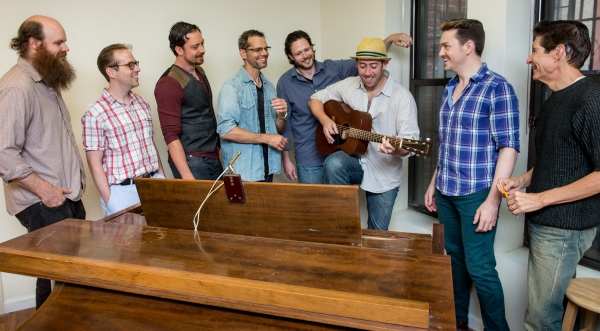 Paul Whitty, Ian Lowe, Ryan Andes, J.Robert Spencer, Michael Luberes, Joe Brent (Music Director), Brian Charles Rooney, Herdon Lackey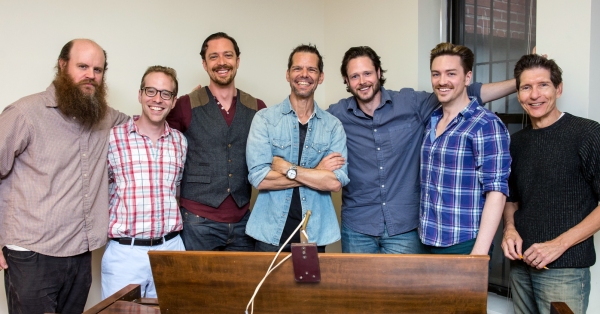 Paul Whitty, Ian Lowe, Ryan Andes, J.Robert Spencer, Michael Luberes, Joe Brent, Brian Charles Rooney, Herdon Lackey

Michael Abbott, Jr., Paul Whitty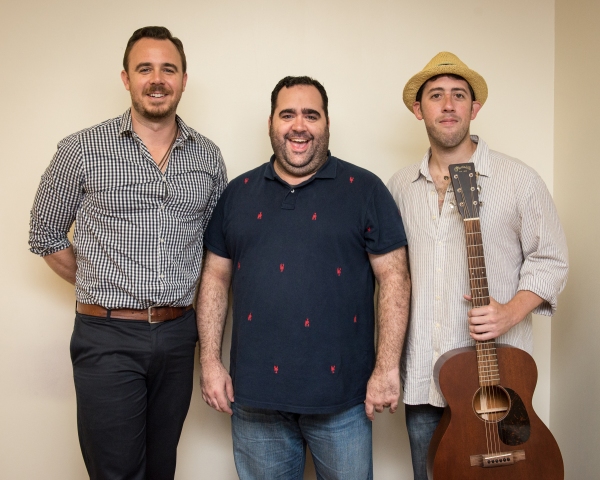 Rick Kunzi (composer/lyricist), Michael Luberes (director), Joe Brent (Music Director)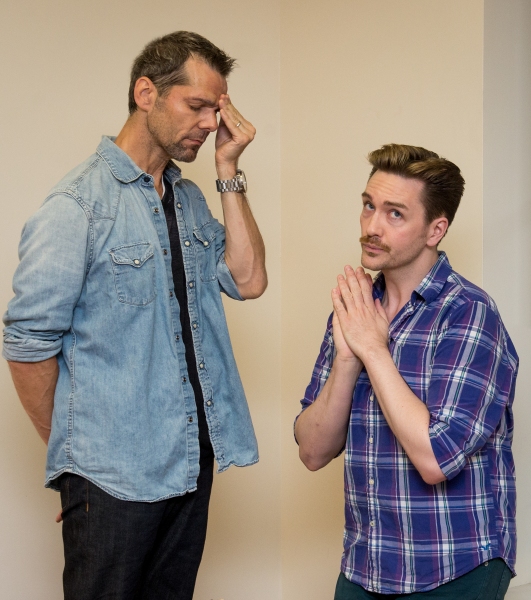 J.Robert Spencer, Brian Charles Rooney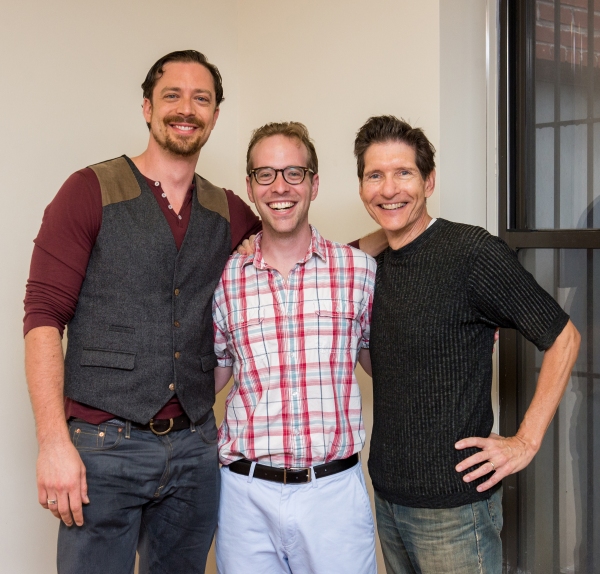 Ryan Andes, Ian Lowe, Herdon Lackey

Related Articles
More Hot Stories For You