Date of Birth: June 01, 1926
Date of Death: January 24, 2008 (81)
Birth Place: New York, NY, USA
Latest News on Michael Abbott
Stage Credits
  [Broadway]
1949
Hammontree
Productions
[Broadway, 1971]
Producer
[Broadway, 1959]
Associate Producer
[Broadway, 1956]
Associate Producer
[Broadway, 1953]
Producer
Michael Abbott News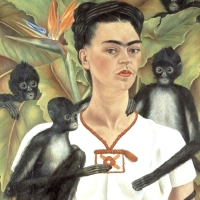 Frida Kahlo, Andy Warhol, and Vincent Namatjira To Headline 2023 Program At AGSA
by Stephi Wild - Nov 22, 2022
Mexican modernist Frida Kahlo, Pop Art icon Andy Warhol and renowned Western Aranda painter Vincent Namatjira will star in major exhibitions exclusive to the Art Gallery of South Australia in 2023.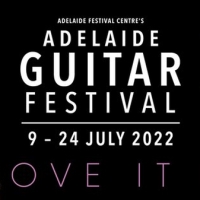 Adelaide Guitar Festival Kicks Off Adelaide Shows This Weekend
by Stephi Wild - Jul 15, 2022
Joe Camilleri and The Black Sorrows, supported by blues and roots dynamo Lecia Louise, herald the start of the 2022 Adelaide Guitar Festival's Adelaide performances with a sold-out evening in the Dunstan Playhouse tonight, as the first of thirteen ticketed shows taking place at Adelaide Festival Centre and Her Majesty's Theatre until Sunday 24th July.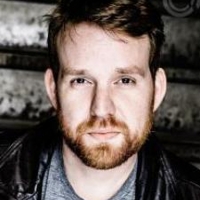 The Collective NY Publishes David Thigpen's HURRICANE PARTY
by Chloe Rabinowitz - Mar 15, 2021
The Collective NY  has announced their first full-length play publication, HURRICANE PARTY by David Thigpen. The title joins their previous publications of The Collective's nationally popular short play anthologies (C:10 Anthology Volumes 1-5).
Adelaide Festival Centre Trust Appoints New Chair And Member
by Stephi Wild - Jun 19, 2020
The Adelaide Festival Centre Trust (AFCT) has welcomed the appointment of Jim Hazel as the new Chair of the Adelaide Festival Centre Trust. A professional company director with a long and successful career in banking and finance, Jim Hazel will take over from Michael Abbott AO, QC, who has been Chair for six years.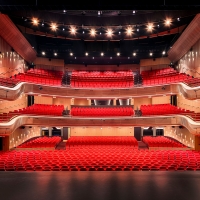 Her Majesty's Theatre Raises Curtain On $66 Million Redevelopment
by Stephi Wild - Jun 12, 2020
OzAsia Festival New Artistic Director Appointed And 2020 Festival Update
by A.A. Cristi - May 1, 2020
Adelaide Festival Centre will welcome Annette Shun Wah as Artistic Director of the 2021 OzAsia Festival, providing a fresh lens on Australia's leading contemporary arts festival engaging with Asia.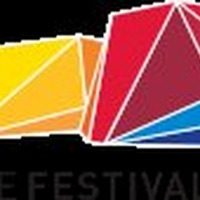 OzAsia Festival Director Steps Down
by Stephi Wild - Feb 20, 2020
After directing five successful and critically-acclaimed OzAsia Festivals, Joseph Mitchell is leaving Adelaide Festival Centre to pursue other projects, including directing Summer of the 17th Doll for State Opera SA later in 2020.
Horror Indie Film HELL HOUSE Casts Stefanie Scott, Odessa Adlon, Jess Weixler
by Abigail Charpentier - Sep 30, 2019
'Hell House,' written and directed by Andrew Gori, has found its stars, according to a Deadline exclusive.

Paul McCartney and Emma Stone Take Aim At Bullying in the Short Musical Film 'Who Cares'
by Kaitlin Milligan - Dec 17, 2018
"My hope is that if there are kids being bullied-and there are… Maybe by listening to this song and watching this video, they might just think it's not as bad… that it's the kind of thing you can just stand up to and laugh off and get through."-Paul McCartney 

Sundance Film Festival Announces 2019 Film Lineup
by Kaitlin Milligan - Nov 28, 2018
The nonprofit Sundance Institute announced today the showcase of new independent feature films selected across all categories for the 2019 Sundance Film Festival. The Festival hosts screenings in Park City, Salt Lake City and at Sundance Mountain Resort, from January 24 - February 3, 2019.
Michael Abbott Frequently Asked Questions
How many Broadway shows has Michael Abbott been in?
Michael Abbott has appeared on Broadway in 1 shows.
How many West End shows has Michael Abbott been in?
Michael Abbott has not appeared in the West End