Photos: Ruby Froom Makes Highline Ballroom Debut at Suzanne Vega/Duncan Sheik
Ruby Froom made her debut at the sold-out Suzanne Vega/Duncan Sheik concert at Manhattan's famed Highline Ballroom. Vega's daughter, Froom is a Vocal Major at New York's famous LaGuardia High School for the Performing Arts (setting of the film FAME). Bill Connington, star of the award-winning play ZOMBIE (scheduled to be shot as a feature film) attended the concert as well. Connington met Froom, Vega, and Sheik backstage after the standing-ovation performance. See photos of the four stars at the event below!
Ruby Froom participated in several musical numbers with Vega and Sheik, showing a remarkable poise and presence for a teen performer: her vocals displaying her sterling musical lineage. The auburned-haired Froom has sung backup for her mother from the age of nine. Singing with a quiet confidence, and a neo-folk straight tone, her voice displayed a richness and authenticity that belied her years, and was reminiscent of her mother, and Joan Baez. Froom has been accepted into Williams College next year, and plans on studying music and neuroscience. In addition to singing, she plays the piano, and composes and arranges her own songs.
Suzanne Vega is seen as one of the most important and influential contemporary singer-songwriters today. She has sold millions of albums worldwide, and is most familiar for her iconic smash hits, "Luka," "Tom's Diner," and "Marlene on the Wall." Her voice is as fresh, unique, and intimate as when she first burst onto the music scene in the mid-80s. Vega is re-recording her entire extensive music catalog, accompanying herself on acoustic guitar: there are 4 CDs in all. (http://www.suzannevega.com)
Known for her low-key, yet intriguing and charismatic stage presence, she was joined on the stage by Duncan Sheik. Sheik is the widely-known singer-songwriter, most recognized for his runaway hit "Barely Breathing," and the acclaimed Broadway hit show "Spring Awakening." He is currently working on the musical score for a Broadway play based on the book "American Psycho" which is eagerly anticipated. (http://www.duncansheik.com/)
The dynamic duo is currently on a successful nationwide tour. Last year, the pair collaborated on the sold-out show "Carson McCullers Talks About Love." They wrote the music together, and Vega played the famous Southern writer in a quiet-yet-tour-de-force performance at Manhattan's respected Rattlestick Theater in trendy Greenwich Village.
Bill Connington is the star of the award-winning play ZOMBIE (www.zombiethefilm.com; www.zombietheplay.com) which appeared at the New York International Fringe Festival, and for two extended runs Off-Broadway. It was shot as a short film, and has appeared at 15 film festivals so far. It has garnered 5 awards including "Best Short Dramatic Film," "Best Short Film (Horror)," "Best Short Dramatic Screenplay," "Best Director," and "Best Supporting Actor." ZOMBIE is currently in development to be shot as an independent feature film. The property is based on the award-winning novella by famed American author Joyce Carol Oates, author of 116 books, and a distinguished professor at Princeton University.
The famed guitarist Gerry Leonard (http://www.puremusic.com/spooky.html) played for both Vega and Sheik, and Sheik was backed by the highly-regarded drummer Doug Yowell (http://www.dougyowell.com), and the versatile pianist/keyboardist Jason Hart who has a solo project coming out this summer, "I And Thou." Also in attendance at the concert were Vega's mother, Pat Vega, and Duncan Sheik's mother, Ronny Sheik.
Photo credit:
Bill Connington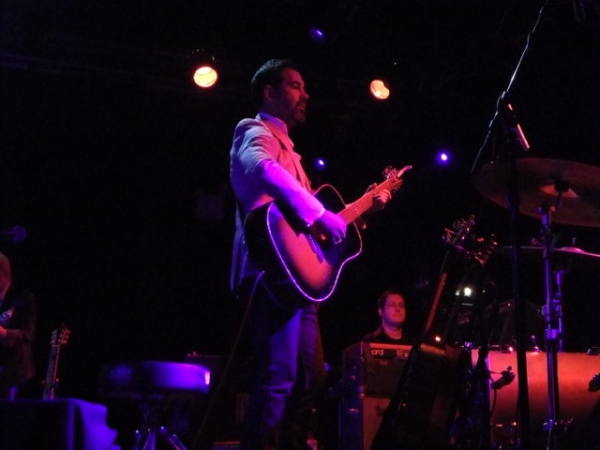 Duncan Sheik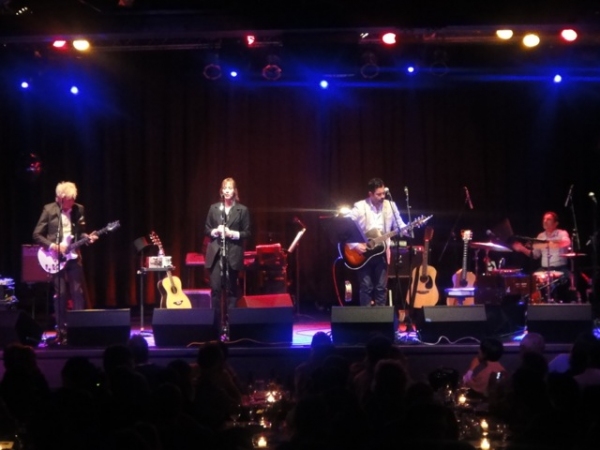 Gerry Leonard, Suzanne Vega, Duncan Sheik and Doug Yowell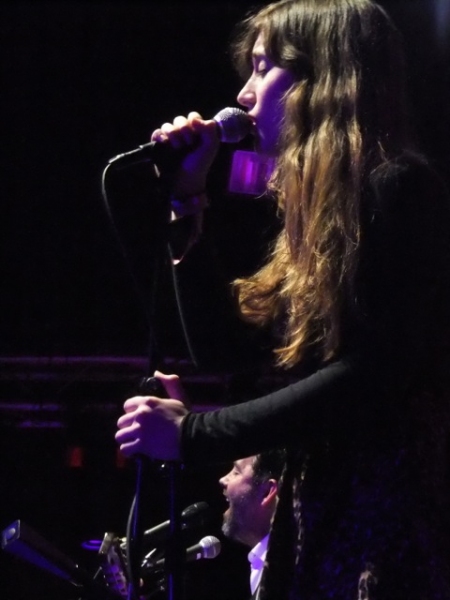 Ruby Froom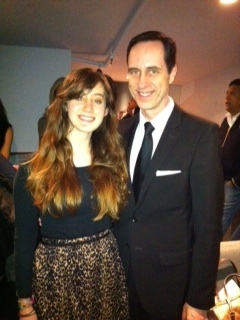 Ruby Froom and ZOMBIE's Bill Connington