Photo Flash: New Production Shots for AMERICAN IDIOT National Tour with Jared Nepute, Casey O'Farrell & More
New production photos have been released for the national tour of Green Day's AMERICAN IDIOT, the explosive Broadway hit - check them out below!
Jared Nepute stars as Johnny along with Daniel C. Jackson as St. Jimmy, Casey O'Farrell as Will, Dan Tracy as Tunny, Olivia Puckett as Whatsername, Taylor Jones as The Extraordinary Girl and Mariah MacFarlane as Heather.
AMERICAN IDIOT also features Alex Boniello, Liam Fennecken, Sean Garner, Francesca Granell, Antwaun Holley, Andrew Humann, Alison Morooney, Johnny Newcomb, Michael Pilato, Eric Presnall, Turner Rouse Jr., Josephine Spada, and Chelsea Turbin.
AMERICAN IDIOT, a 2010 Tony Award-nominated Best Musical and 2010 Grammy Award winner for Best Musical Show Album, features the music of Green Day with the lyrics of its lead singer Billie Joe Armstrong. The book is by Armstrong and Michael Mayer and direction is by Tony Award-winner Mayer ("Spring Awakening").
Winner of two Tony Awards, AMERICAN IDIOT is the story of three boyhood friends, each searching for meaning in a post 9-11 world. Through incredible spectacle, thrilling performances and with the hope embodied by a new generation, AMERICAN IDIOT has given audiences the time of their lives night after night since its Broadway run at the St. James Theatre (March 2010 - April 2011) and its subsequent national tour, which launched December 2011 in Toronto.
For more information on AMERICAN IDIOT, visit www.americanidiotthemusical.com.
Photos by Jeremy Daniel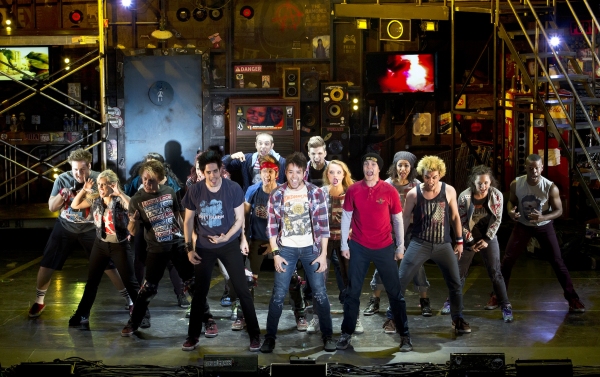 The company of AMERICAN IDIOT

Dan Tracy (Tunny), Jared Nepute (Johnny) and Casey Oâ€Farrell (Will) in AMERICAN IDIOT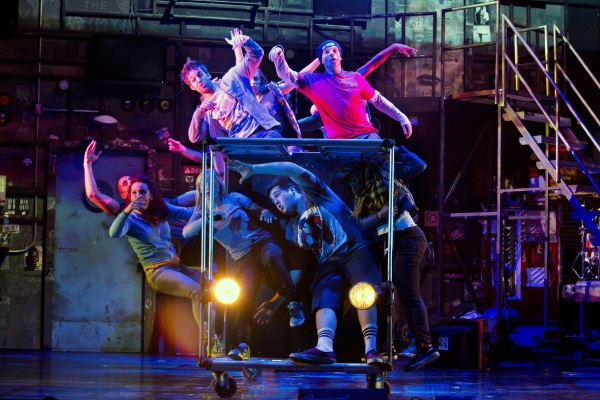 The company of AMERICAN IDIOT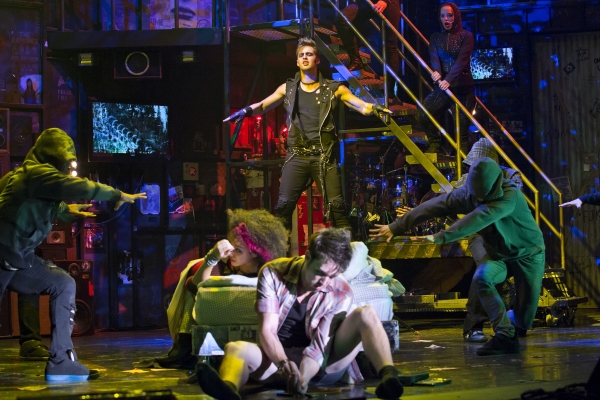 Daniel C. Jackson (St. Jimmy), Olivia Puckett (Whatsername), Jared Nepute (Johnny) and the company of AMERICAN IDIOT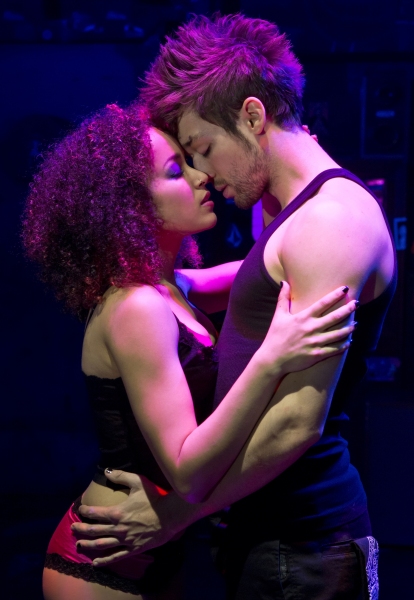 Olivia Puckett (Whatsername) and Jared Nepute (Johnny)

Andrew Humann and the company of AMERICAN IDIOT

Olivia Puckett (Whatsername) and the Ladies of AMERICAN IDIOT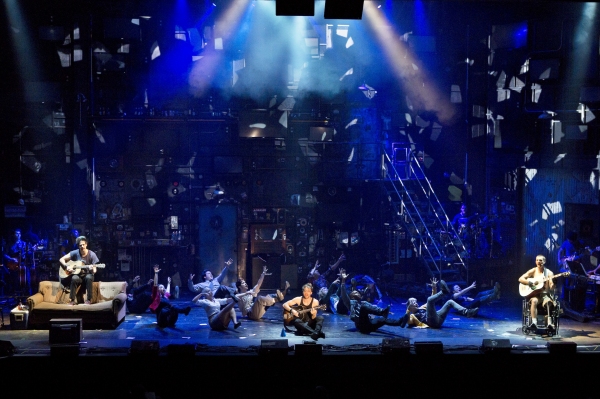 The company of AMERICAN IDIOT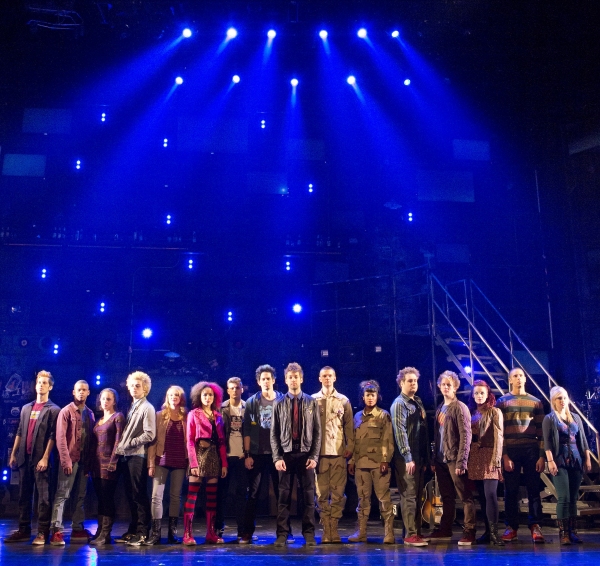 The company of AMERICAN IDIOT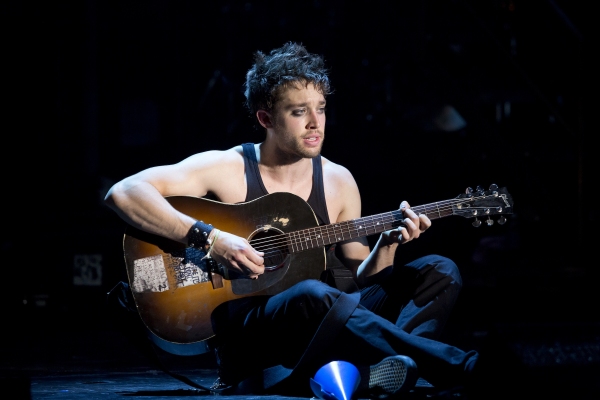 Jared Nepute (Johnny)

Daniel C. Jackson (St. Jimmy)

Dan Tracy (Tunny)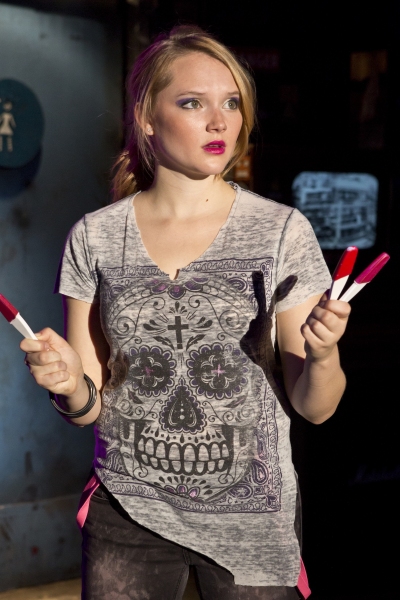 Mariah MacFarlane (Heather)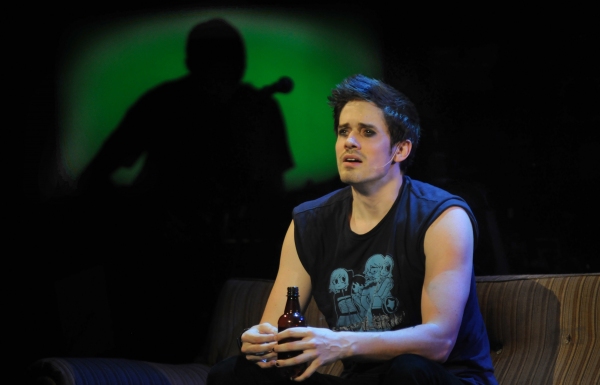 Casey Oâ€Farrell (Will)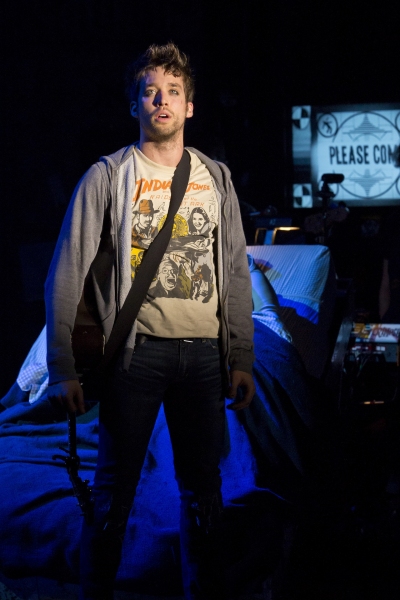 Jared Nepute (Johnny)