Photo Flash: NYTB's POSTCARD AMERICAN TOWN & RAMONA
New York Theatre Barn's 12th season launched with its signature New Works Series on Monday, February 4th, 2019, at the Daryl Roth Theatre's D-Lounge (101 East 15th St., NYC) with pre-premieres of the new musicals Postcard American Town and Ramona.
Crystal Skillman (Mary and Max) and Lynne Shankel's (Allegiance, bare: the musical, Altar Boyz) Postcard American Town is a new musical about a young woman's awakening to white privilege and activism in a small town, and a small town that has to choose its future. The cast featured Bonnie Milligan (Head Over Heels), Zachary Noah Piser (Dear Evan Hansen, Sweeney Todd, Wicked), Alan Ariano (The King and I), Pamela Bob (Hand to God), Michael Buchanan (Cry-Baby), Jodi Capeless (All About Me), Laura Jordan (Cry-Baby), Nehal Joshi (School of Rock), Bill Parry (Groundhog Day), Erin Quill (Avenue Q), Chuck Ragsdale (A Gentleman's Guide to Love and Murder), and Jessica Tyler Wright (Company, New York City Opera's Dear Erich).
Based on the celebrated novel by Helen Hunt Jackson, Nevada Lozano's musical adaptation of Ramona tells the story of an orphan girl growing up on a Mexican hacienda in Southern California in the 1850s. With a blend of American, Native American and Mexican musical styles, Ramona is an epic love story set during one of the most violent, tumultuous points in American history. Produced in association with John Albert Harris, the music director was Adrian Ries, and the cast featured Joy Del Valle (West Side Story int. tour), Justin Duval (Happy Days tour), Jose Gomez Jr., Peter Gosik (The Wizard of Oz tour), Alba Ponce de León, Gabriela Pérez, Amanda Robles, Josy Soriano, and Esteban Suero.
New York Theatre Barn's Artistic Director Joe Barros (The Evolution of Mann, Bastard Jones) directed both 35-minute presentations. Sam Strum was the line producer and casting was by Eisenberg/Beans Casting (Daryl Eisenberg,CSA; Ally Beans, CSA).
Now in its 12th season, New York Theatre Barn is a Manhattan-based non-profit theatre company dedicated to incubating, investigating, and producing new musicals that tell untold stories. Theatre Barn's core programs include the New Works Series - exclusive pre-premieres incubating new musicals, the Choreography Lab - the only platform where choreographers and writers collaborate on movement for new musicals during incubation, and unique residency opportunities which recently resulted in a developmental production of the musical Sam's Room, and a reading of the musical Eastbound which is performed in English and Mandarin. For more information: www.nytheatrebarn.org.
Photo Credit: Michael Bonasio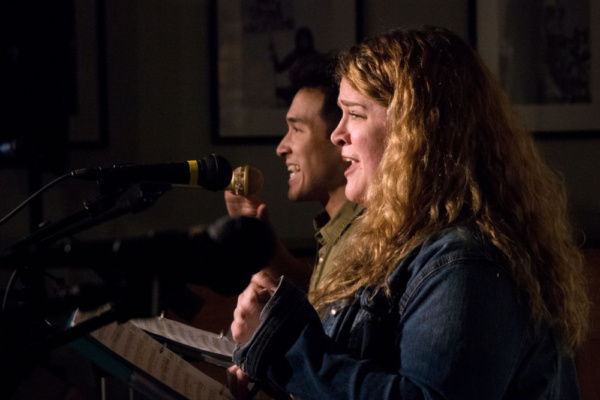 Zachary Noah Piser and Bonnie Milligan in Crystal Skillman and Lynne Shankel''s POSTCARD AMERICAN TOWN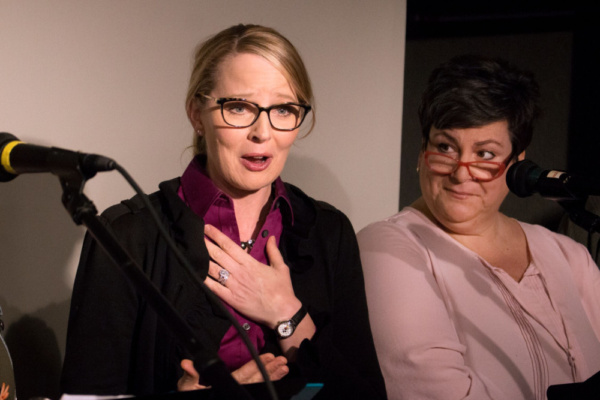 Jessica Tyler Wright and Jodi Capeless in POSTCARD AMERICAN TOWN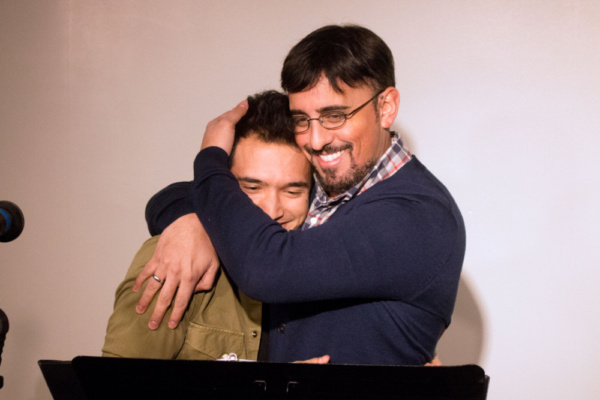 Zachary Noah Piser and Nehal Joshi in POSTCARD AMERICAN TOWN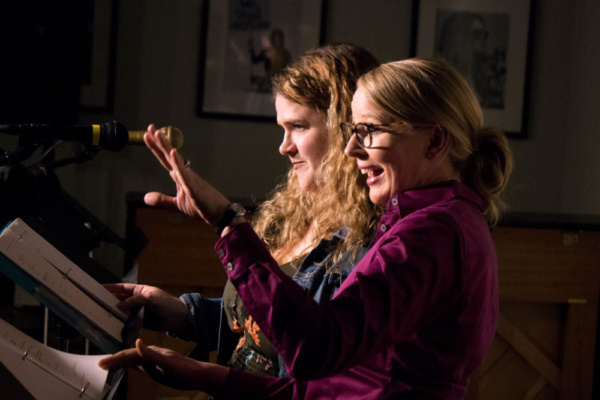 Bonnie Milligan and Jessica Tyler Wright in POSTCARD AMERICAN TOWN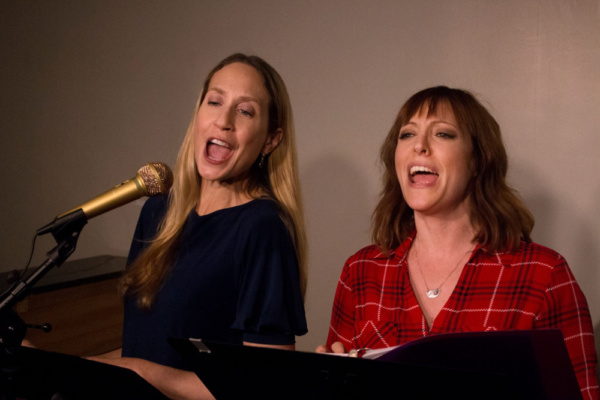 Laura Jordan and Pamela Bob in POSTCARD AMERICAN TOWN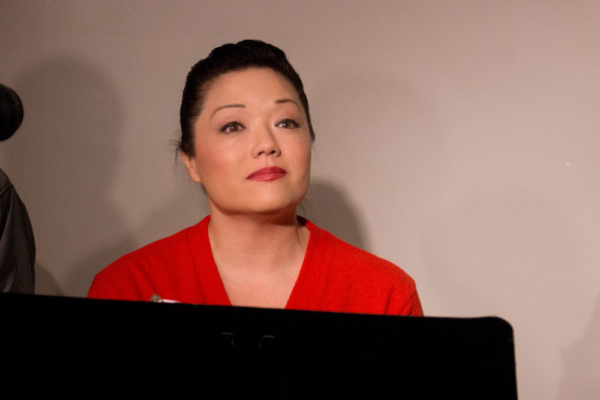 Erin Quill in POSTCARD AMERICAN TOWN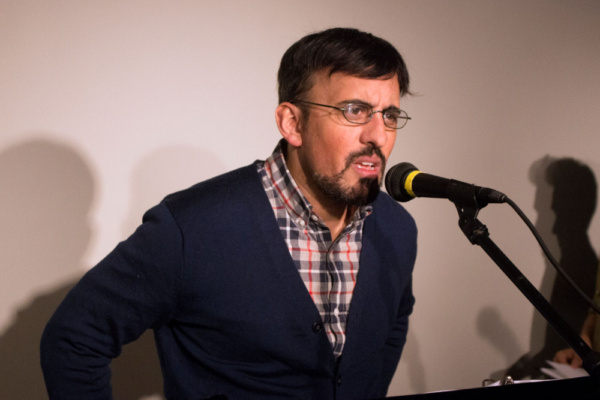 Nehal Joshi in POSTCARD AMERICAN TOWN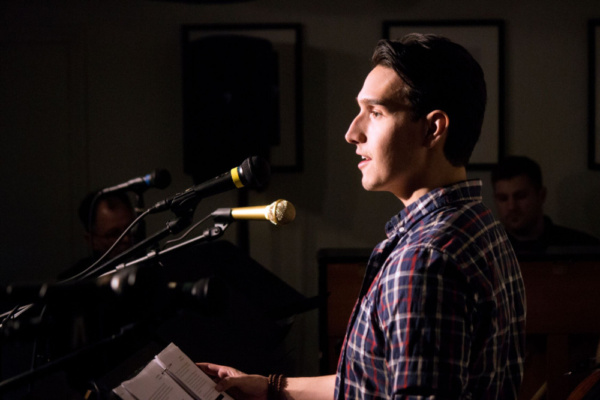 Jose Gomez, Jr. in Nevada Lozano''s adaptation of RAMONA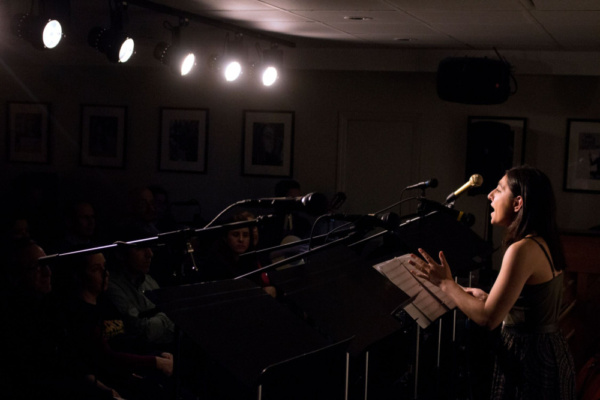 Joy Del Valle in RAMONA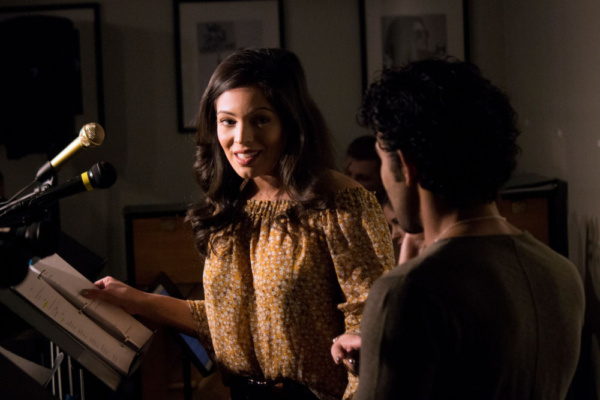 Amanda Robles in RAMONA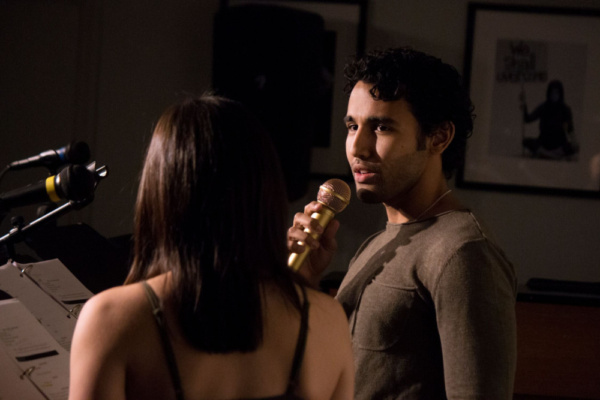 Esteban Suero in RAMONA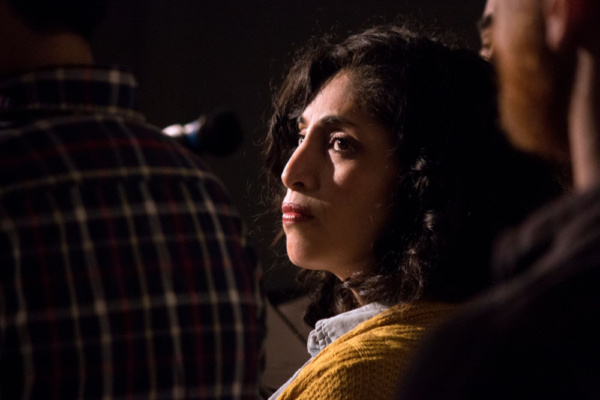 Alba Ponce de León in RAMONA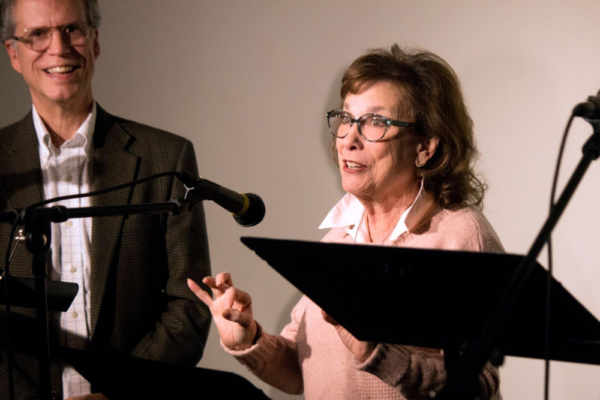 New York Theatre Barn co-founder/board member Sheilah Rae receives a Lifetime Achievement Award from the company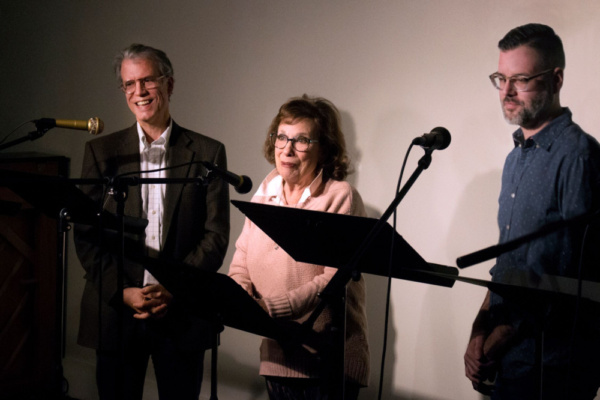 Board President Rob Wyse and Artistic Director Joe Barros announce Sheilah Rae''s Lifetime Achievement Award
Related Articles

More Hot Stories For You