Photo Flash: Love's Fire Benefit
On Monday September 25th, an all-star reading of Love's Fire benefited the future expansion of Opening Act, an innovative nonprofit that provides free after-school theater programming to New York City's most underserved public high schools. 
 
Directed by Andrew McCarthy (St. Elmo's Fire, Pretty in Pink, ABC's "Kingdom Hospital," NBC's "E-Ring") and produced by Suzy Myers, the star-studded cast of Love's Fire included Tony Award winner Frank Wood (Broadway's Side Man, Hollywood Arms), soap star Alicia Minshew ("All My Children"), Daniel Reichard (Broadway's Jersey Boys), Tony nominated Amelia Campbell (Broadway's Our Country's Good, The Herbal Bed), Keith Byron Kirk (Broadway's Miss Saigon, The Civil War, The Grapes of Wrath), Harriett D. Foy (Broadway's Once on This Island, Mamma Mia!), Zoe Lister-Jones (Second Stage's The Little Dog Laughed), Michael Mastro (Broadway's Twelve Angry Men and Cat on a Hot Tin Roof, Kissing Jessica Stein) and Keith Nobbs (Broadway's The Lion in Winter).
  
The selected Love's Fire plays, inspired by Shakespearean sonnets, were written by Eric Bogosian, William Finn, Marsha Norman and Ntozake Shange.
 
"Opening Act believes every student deserves a place to shine.  They provide the stage.  Theater is the medium through which their students gain confidence, pride and the knowledge that they can succeed at anything in life.  Currently providing after-school theater programs at five public high schools, Opening Act's mission is to see that every New York City public school student has access to an artistic space where they can develop commitment, community, and leadership through their artistic achievement."
 
Visit www.openingactnewyork.org for more information.
(First photo by Steven Bergman)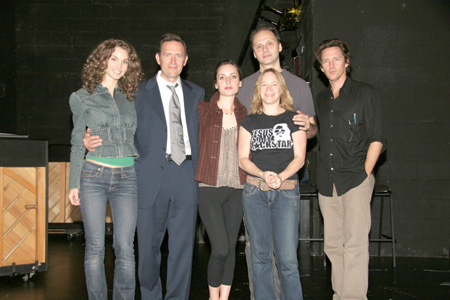 Alicia Minshew, Victor Slezak, Zoe Lister-Jones, Amelia Campbell, Michael Mastro and Andrew McCarthy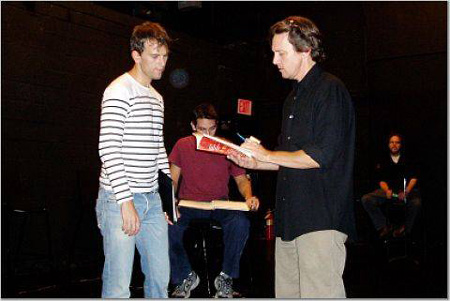 Andrew McCarthy directs Daniel Reichard and Keith Nobbs in rehearsal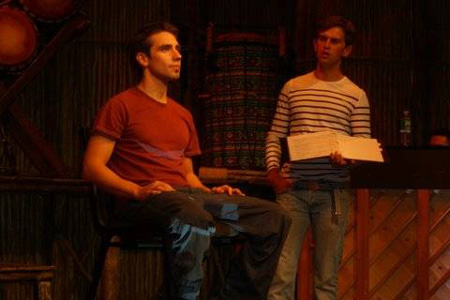 Keith Nobbs
and
Daniel Reichard rehearsing
William Finn
's
Painting You

"All My Children"'s Alicia Minshew with Opening Act student AJ Ortiz, who performed a Shakesperean sonnet in Love's Fire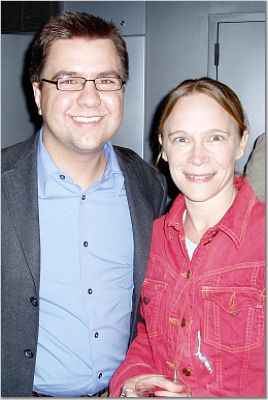 Casting director Michael Cassara with Amelia Campbell

Harriett D. Foy after her performance in Ntozake Shange's Hydraulics Phat Like Mean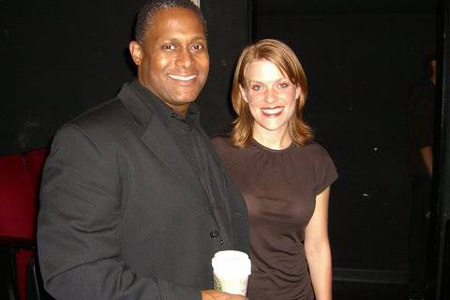 Keith Byron Kirk and Love's Fire producer Suzy Myers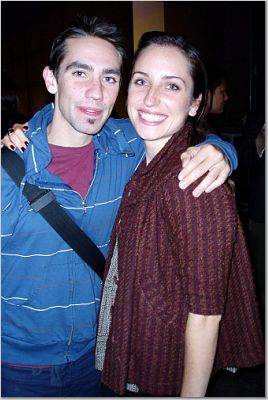 Keith Nobbs and Zoe Lister-Jones, after performing Eric Bogosian's Bitter Sauce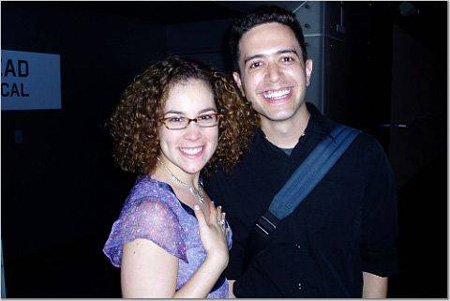 Mamma Mia!'s Britt Shubow congratulates Love's Fire pianist Adam Gwon