Photo Flash: Kim Exum From Broadway's BOOK OF MORMON Visits Director Walid Chaya To Wrap Actors Connection Performing Arts Camp
Triple-threat talent is on the rise this week as New York City's most popular on-camera program for Kids & Teens returned to the historic Film Center. Created by Director Walid Chaya, performers ages 7-16 break into the industry and train with 12 Casting Directors, Talent Agents and Broadway Stars in one jam-packed week.
Broadway star Kim Exum was the final guest after an impressive line-up of pros including Broadway star Cheech Manohar from Mean Girls, Oscar-Nominated Casting Director Eve Battaglia, Kids Acting Expert Denise Simon and Musical Casting Director Michael Cassara, just to name a few. Kim surprised the Kids & Teens with a musical master class followed by a Q&A and autograph signing - photos below!
Kim and Walid both attended Virginia Commonwealth University School of the Arts where they received BFA's in Performance a year apart from one another.
"It's a total triple-threat experience! I spent most of the week directing our actors on-camera, so they were excited to learn musical movement from Kim and monologue performance from Michael" said Walid.
Past kid & teen participants have landed representation or auditions and bookings for major NY/LA productions.
During the Q&A, Kim gave the Kids & Teens advice on making it to Broadway, "Take as many classes as possible - dancing, acting or singing lessons. Stick to it, even though it's hard, and share with your family and friends. If you really want to do this, it'll pay off, just practice, practice, practice and don't give up!"
That same day the Kids & Teens received monologue coaching with Casting Director Michael Cassara.
Michael gave an inside look at auditioning, "I'm always looking at the person in addition to the performer. We want to cast good people...for first impressions, I usually get a sense of their energy, who they are, what they do, and then take a look at their process. And then there are times we are looking at someone for a certain height, certain type. There are so many variables that go into the casting process."
Campers also met Talent Agents for representation from Zuri Model & Talent Agency, SW Artists Agency and GenerationTV. The well-rounded experience even included a meeting and book signing with Denise Simon, Kids Acting Expert and Author of "Parenting in the Spotlight".
Denise and Walid spoke to the campers about "what's next" and how to use the week's momentum to book work and find representation. Once Kim wrapped the VIP line-up, the young actors watched a screening of scenes they filmed at camp. Each performers was also gifted photo prints from Reproductions of their new headshot, taken by Maria Wilson photo - all part of the program package.
A second session of Performing Arts Camp will be offered August 13-17, 2018 in NYC with an updated line-up of special industry guests and a few spots are available. For those interested in an acting career in sunny Los Angeles, Actors Connection's camp heads west next week, July 25-29, 2018, for Performing Arts Camp in Studio City California with 14 LA industry professionals. During the school year, Actors Connection offers programs on weekend, plus FREE classes for kids and seminars for parents. To learn more about Actors Connection or register for an event, please visit actorsconnection.com/kids or call 212-776-4900.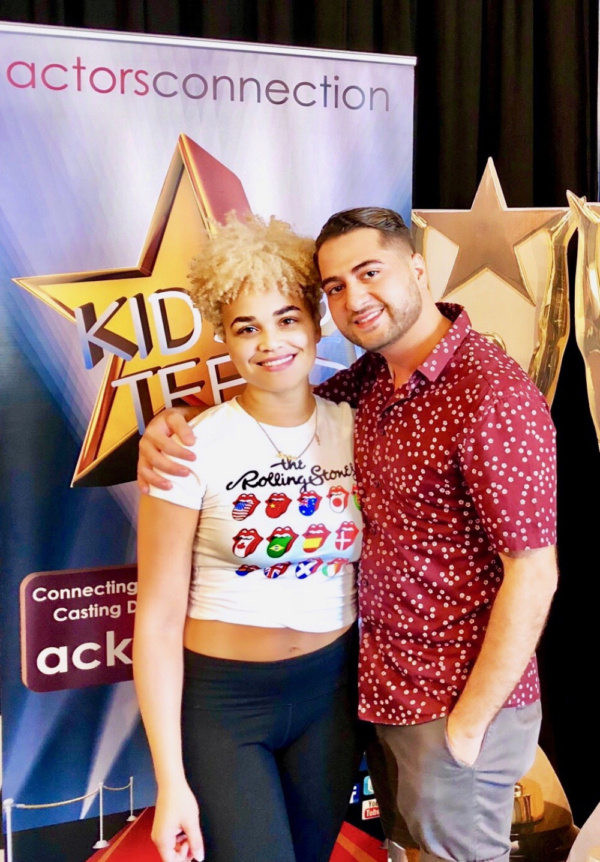 Broadway Star Kim Exum (Book of Mormon) visits Director Walid Chaya, and fellow VCU alumni, to wrap Actors Connection Performing Arts Camp.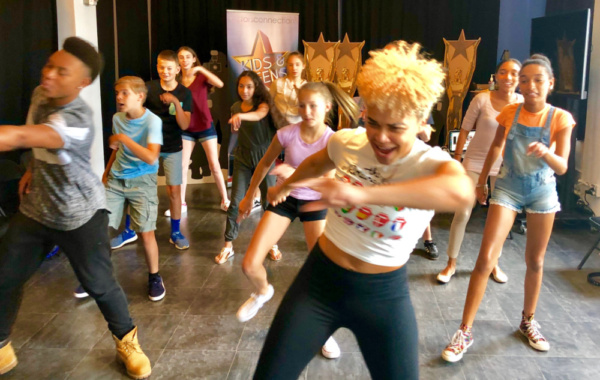 Kim Exum taught a musical movement master class with the Kids and Teens at Actors Connection.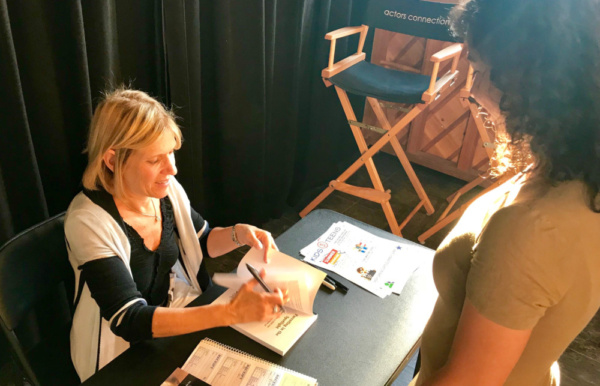 Denise Simon, Kids Acting Expert, also stopped by to speak out the the biz and sign her new book for young actors and their parents, Parenting in the Spotlight.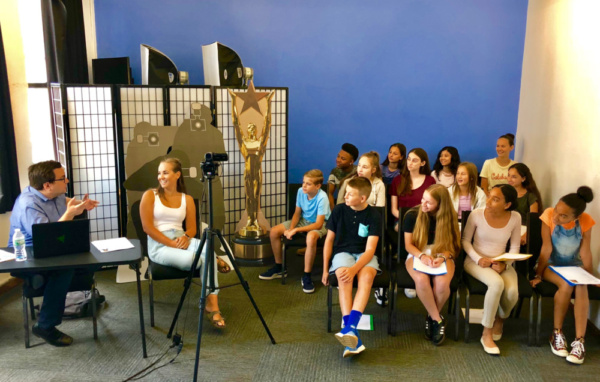 Casting Director Michael Cassara speaks to teens about the audition and casting process before monologue coaching.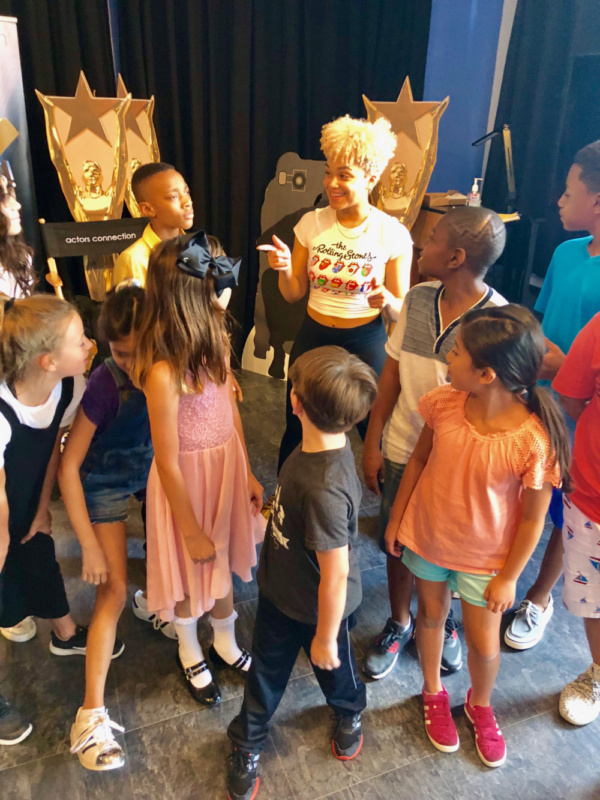 Broadway Star Kim Exum speaks to Actors Connection kids about acting on-stage.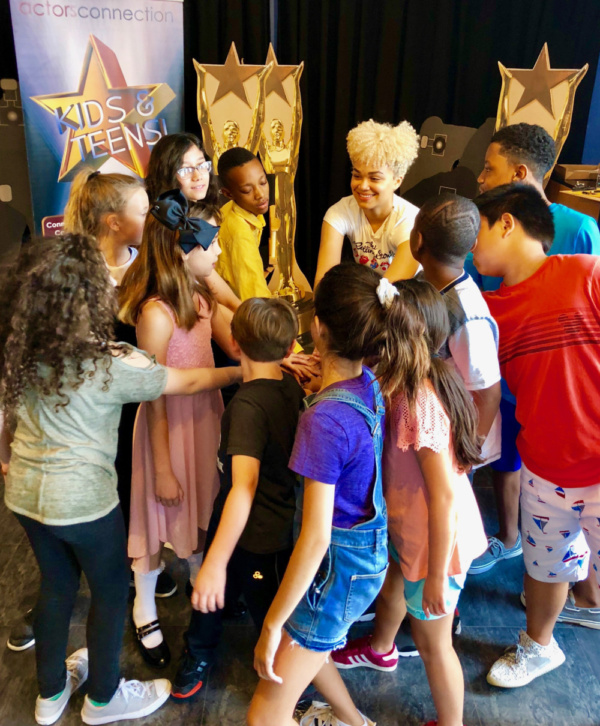 Kim Exum and the kids show some spirit before learning the musical movement lesson.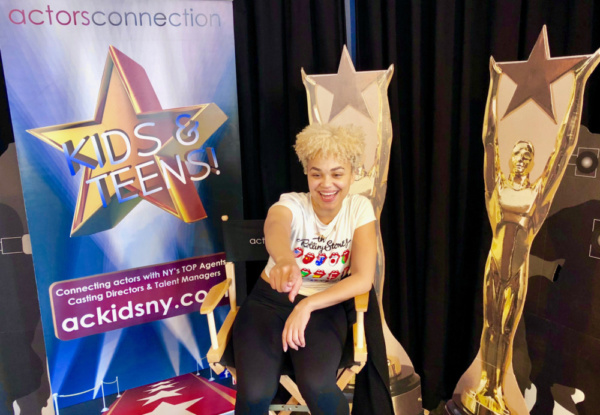 Broadway's Kim Exum answers questions and gives advice about the biz during a Q&A with Actors Connection Kids & Teens.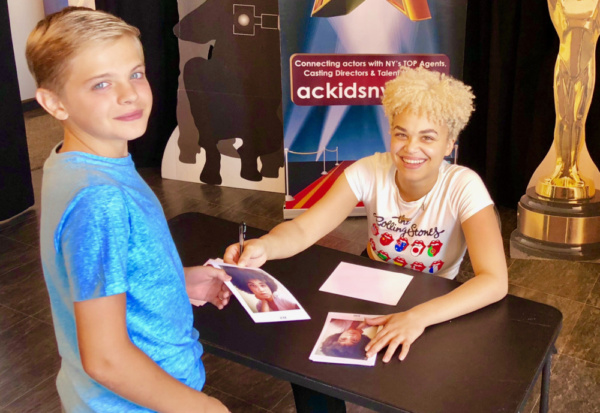 Actors Connection Kids & Teens enjoyed an autograph session following the musical masterclass with Broadway's Kim Exum.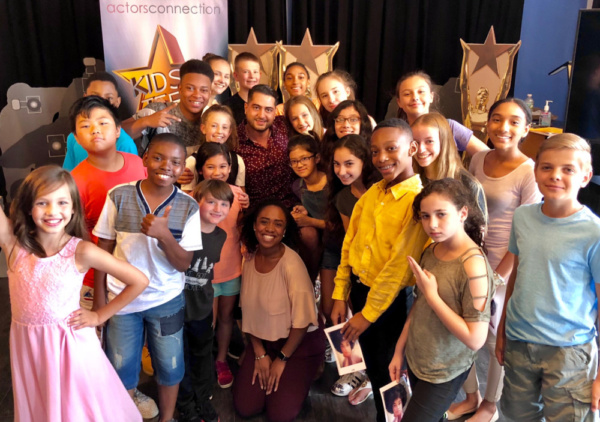 The Kids & Teens of Actors Connection's Performing Arts Camp, July 2018 NY session with Director Walid Chaya and Associate Director Jazelle Foster.