Photo Flash: JEROME ROBBINS' BROADWAY Opens The Muny's Centennial Season
In its first staging ever in the world since its original Broadway production and tour, Jerome Robbins' Broadway is an epic musical anthology that honors the career highlights of Tony Award-winning director and choreographer, Jerome Robbins. Filled with mesmerizing production numbers from some of Robbins' biggest hits, including West Side Story, On the Town, Peter Pan, The King and I and Fiddler on the Roof.
The outstanding cast includes: Sarah Bowden (Claire/Tuptim/Fruma Sarah/Mama Crook), Peter Chursin (King Simon), Gabriel Cytron (Michael), Alexa De Barr (Maria/Monotony Soloist), Jess Fry (Angel/George), Leeds Hill (Ozzie), Sarah Marie Jenkins (Peter Pan), Cole Joyce (John), Maggie Lakis (Ma/Golde), Rob McClure (The Setter/Emcee/Pa/Tevye/Floy), Jenny Powers (Hildy/Monotony Singer), Drew Redington (Chip), Sean Rozanski (Bernardo/Monotony Soloist Trombone), Garen Scribner (Gaby/Tony/Monotony Clarinet), Elizabeth Teeter (Wendy), Tanairi Vazquez (Anita), Davis Wayne (Riff) and Erica Wong (Eliza). A noteworthy ensemble completes this cast, including Lindsay Bell, Jessica Bishop, Kyle Coffman, Whitney Cooper, Darien Crago, Lauren Csete, Nicolas De La Vega, Sean Ewing, Patrick Garr, Peter Garza, Berklea Going, Sean Harrison Jones, Evan Kinnane, Marina Lazzaretto, Brian Shimasaki Liebson, Chris Lingner, Robin Masella, Melissa Hunter McCann, Mitchell McCroskey, Connor McRory, Courtney Ortiz, Hillary Porter, Waldemar Quinones-Villanueva, Emilio Ramos, Mariah Reives, Kyle Samuel, Gabi Stapula, Bethany Ann Tesarck, Brandon L. Whitmore, Andrew Wilson and Victor Wisehart.
An exceptional creative team leads this production with direction by Cynthia Onrubia, production supervision by Chris Bailey, music direction by Michael Horsley, additional choreography by Harrison Beal, Dan Knechtges and Ralph Perkins, scenic design by Paige Hathaway, costume design by Robin L. McGee, lighting design by John Lasiter, sound design by John Shivers and David Patridge, video design by Nathan W. Scheuer, wig design by John Metzner, with production stage manager Matthew Lacey.
Tickets are currently on sale for this historic season. In addition, Muny gift cards for the 100th season are now available online and at The Muny Box Office. For more information, visit muny.org or call (314) 361-1900.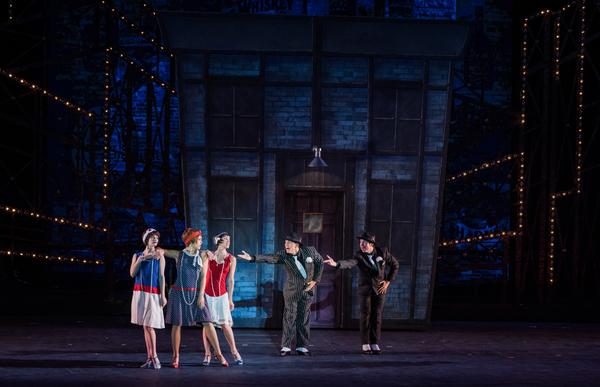 Berklea Going, Marina Lazzaretto, Melissa Hunter McCann, Peter Garza, Chris Lingner

Darien Crago, Sean Harrison Jones, Gabi Stapula, Andrew Wilson

Drew Reddington, Leeds Hill, Garen Scribner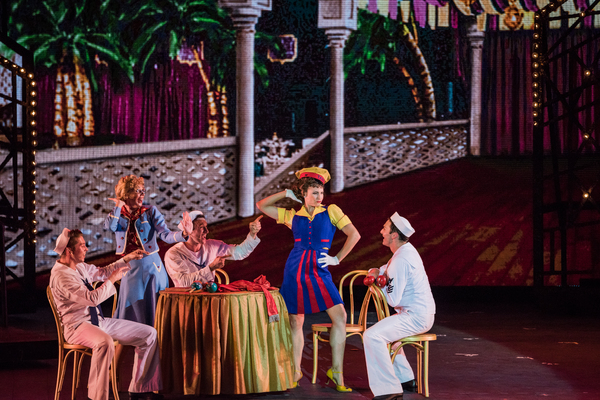 Drew Redington, Sarah Bowden, Leeds Hil, Jenny Powers, Garen Scribner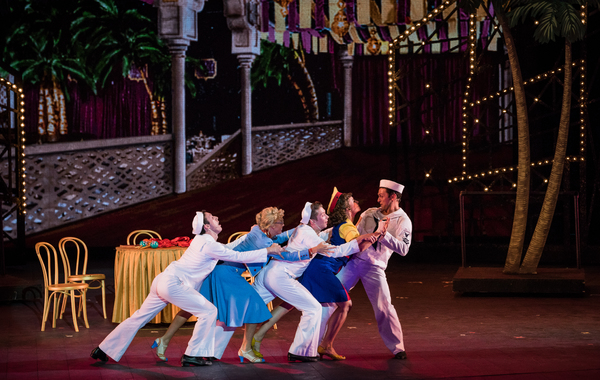 Drew Redington, Sarah Bowden, Leeds Hil, Jenny Powers, Garen Scribner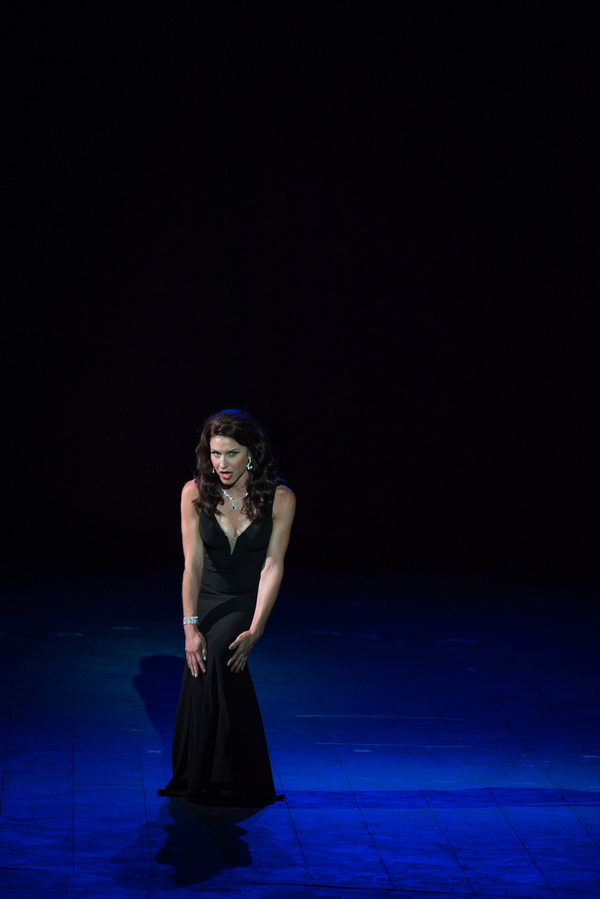 Jenny Powers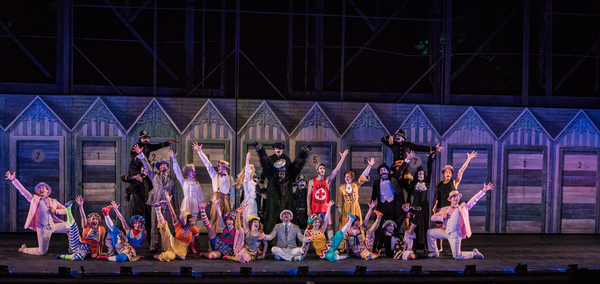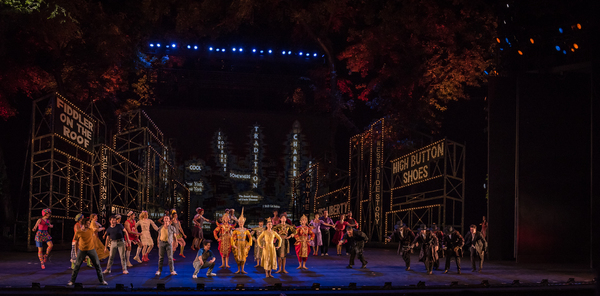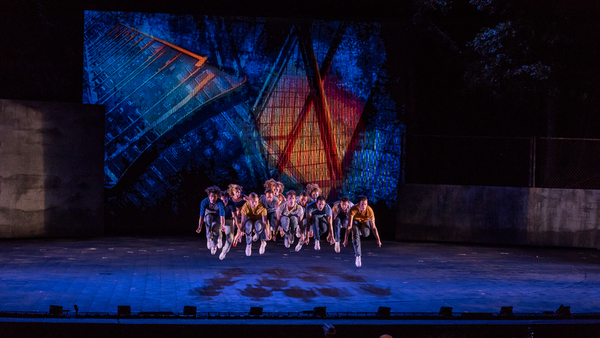 Maggie Lakis, Rob McClure, JRB Ensemble-4064

Rob McClure

Rob McClure

Sarah Marie Jenkins, Elizbeth Teeter, Gabriel Cytron, Cole Joyce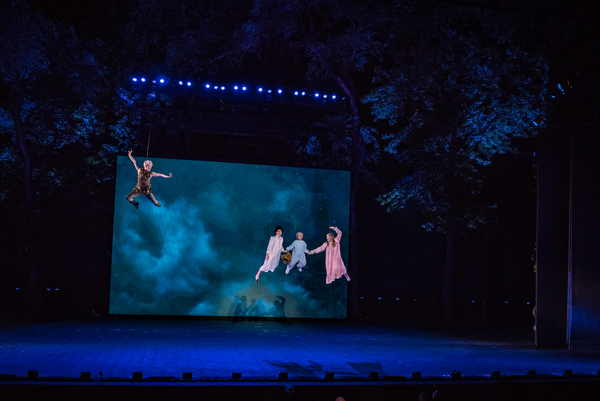 Sarah Marie Jenkins, Elizbeth Teeter, Gabriel Cytron, Cole Joyce