Click Here for More Articles on GOTTA DANCE
Photo Flash: Inside Opening Night of Broadway-Bound GOTTA DANCE in Chicago!
The pre-Broadway World Premiere of Gotta Dance officially opened in Chicago on December 28, and will play thru January 17, 2016, at Broadway In Chicago's Bank of America Theatre (18 W Monroe St, Chicago), before opening on Broadway in the Fall of 2016. Below, BroadwayWorld brings you a look inside opening night below!
The Gotta Dance team includes Tony Award nominee André De Shields, five-time Emmy Award nominee Georgia Engel, television and film icon Stefanie Powers (in her Broadway debut), Tony Award-winner Lillias White, Haven Burton, Lori Tan Chinn, Joanna Jones (NBC's "Sing Off"), Nancy Ticotin, Alexander Aguilar, Adinah Alexander, Sydni Beaudoin, Holly Ann Butler, Paula Caselton, Murphy Cross,Madeleine Doherty, Tracy Jai Edwards, Ari Groover, Colby Lewis, Lenora Nemetz, Lance Roberts, Elise Santora,Jonalyn Saxer, Austin Scott III, Kay Walbye, and Virginia Ann Woodruff.
Gotta Dance brings together an all-star creative team that includes a book by Tony Award- nominee Chad Beguelin(Aladdin) and Tony Award-winner Bob Martin (The Drowsy Chaperone), music by Tony and Emmy Award nomineeMatthew Sklar (Elf) and lyrics by Tony Award-nominee Nell Benjamin (Legally Blonde), with additional music byMarvin Hamlisch (an Emmy, Grammy, Tony and Oscar winner) and direction and choreography by Tony Award-winner Jerry Mitchell (Kinky Boots), with co-choreography by Nick Kenkel.
One remarkable dance team. One big chance. One small twist. You gotta be over 60. Gotta Dance is the incredible true story of ten determined dreamers who audition to dance at half time for a major NBA team. They have three things in common: they love to dance, they have something to prove, and they are all over 60. It isn't until they make the cut that they find out they won't be dancing tap, salsa or swing-they are going to bring down the house with a style that's entirely new to them: hip hop. Don't miss this original Broadway-bound musical about a group of ordinary seniors with extraordinary dreams as they battle prejudice, self-doubt and each other for a chance to bust a move at center court in front of 20,000 screaming fans.
Photos by Amy Boyle Photography
Photo Credit Bruce Glikas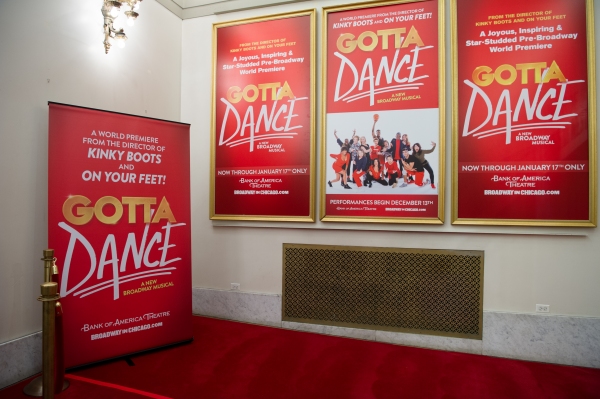 ©Amy Boyle Photography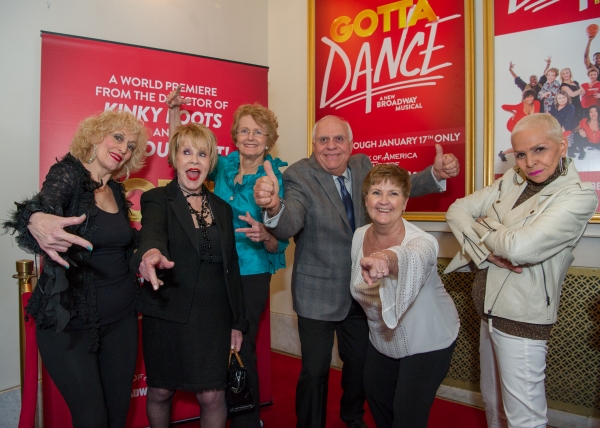 Original GOTTA DANCE Members; ©Amy Boyle Photography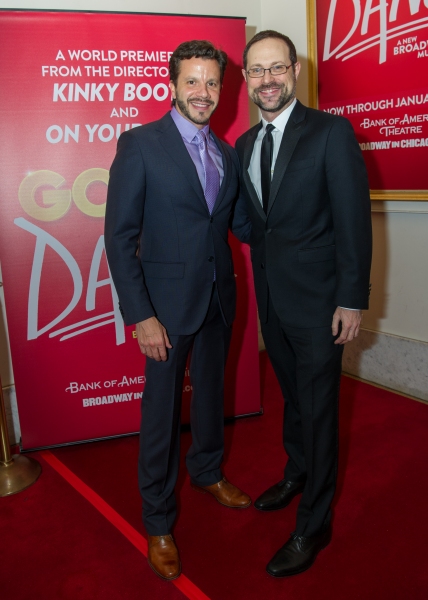 Nick Kenkel, Matthew Sklar; ©Amy Boyle Photography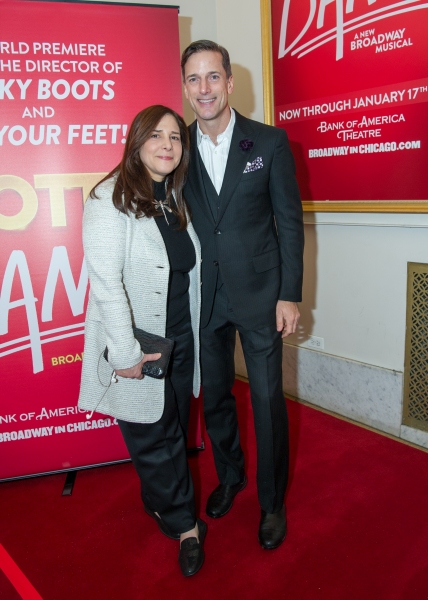 Dori Berinstein and Bill Damaschke; ©Amy Boyle Photography

Jeffrey Katzenberg; ©Amy Boyle Photography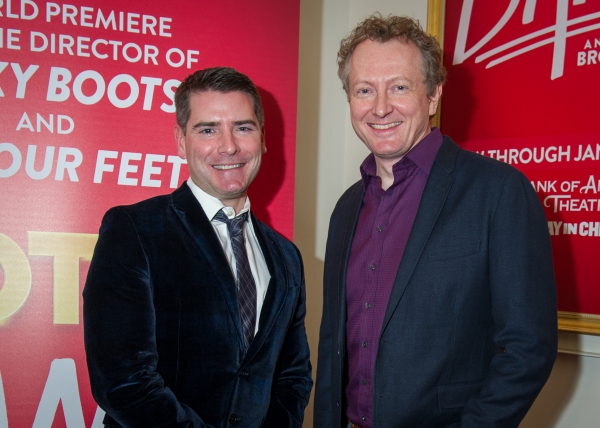 Chad Beguelin, Bob Martin; ©Amy Boyle Photography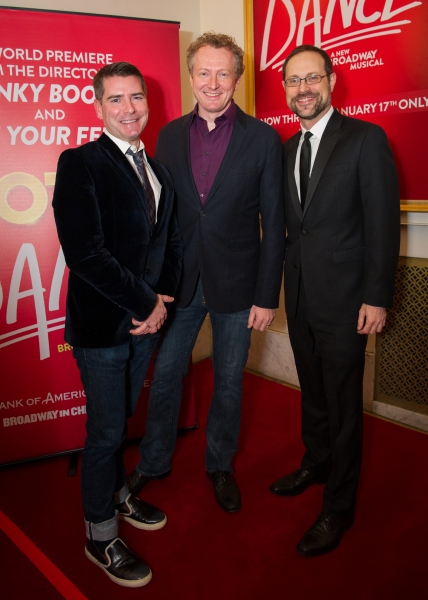 Chad Beguelin, Bob Martin, Matthew Sklar; ©Amy Boyle Photography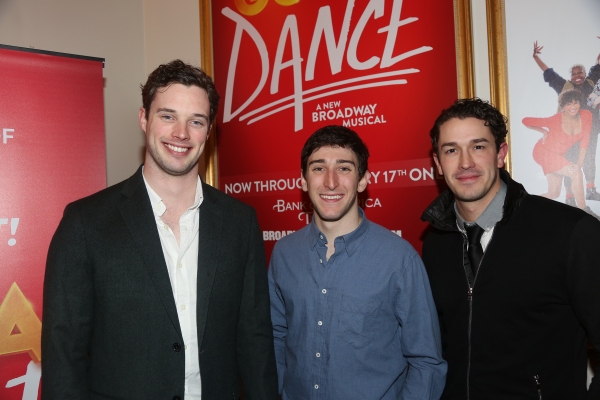 Liam Tobin, Ben Fankhauser, Andrew Brewer; Photo Credit Bruce Glikas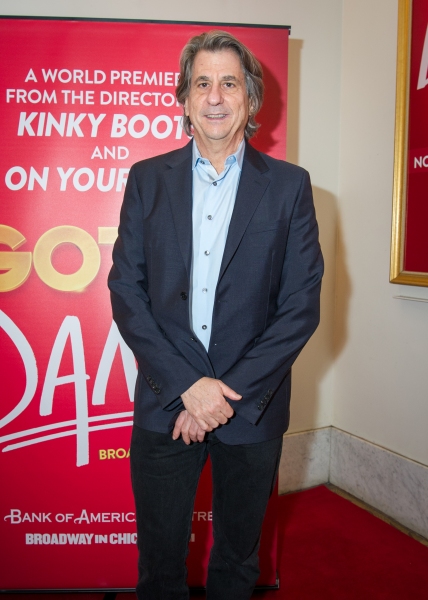 David Rockwell; ©Amy Boyle Photography

Jerry Mitchell; ©Amy Boyle Photography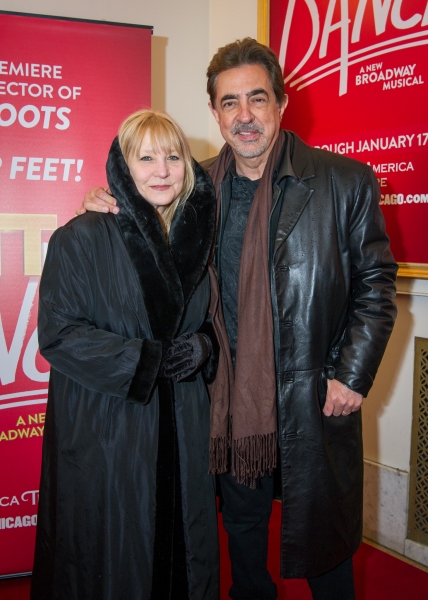 Joe Mantegna, Arlene Vrhel; ©Amy Boyle Photography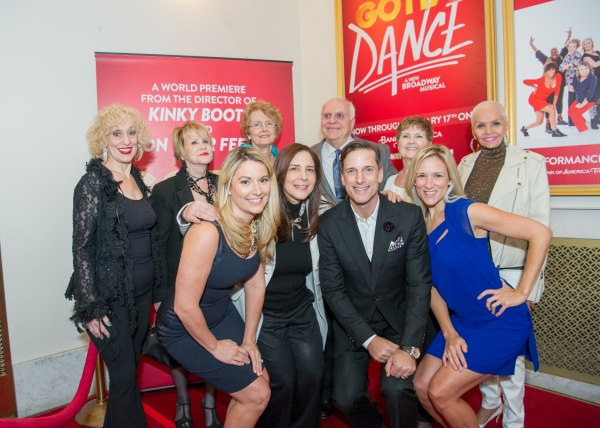 Jaclyn Sabol Patton, Kimberlee Garris, Dori Berinstein, Bill Damaschke, Original GOTTA DANCE Members; ©Amy Boyle Photography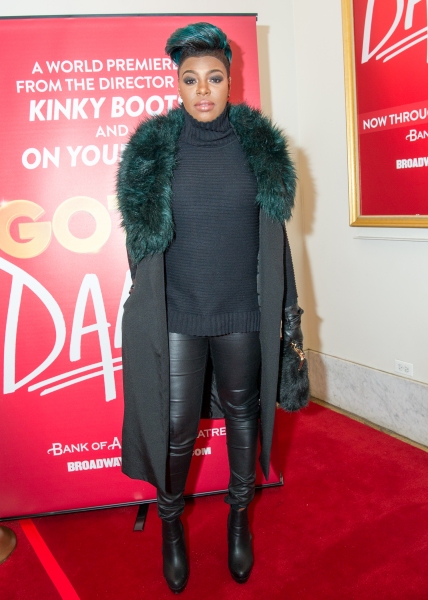 Ta'Rhonda Jones; ©Amy Boyle Photography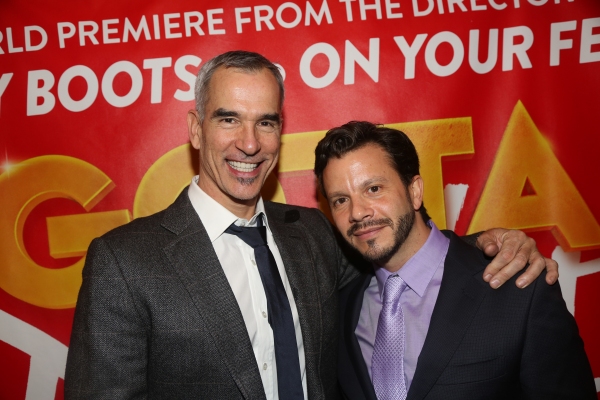 Jerry Mitchell, Nick Kenkel; Photo Credit Bruce Glikas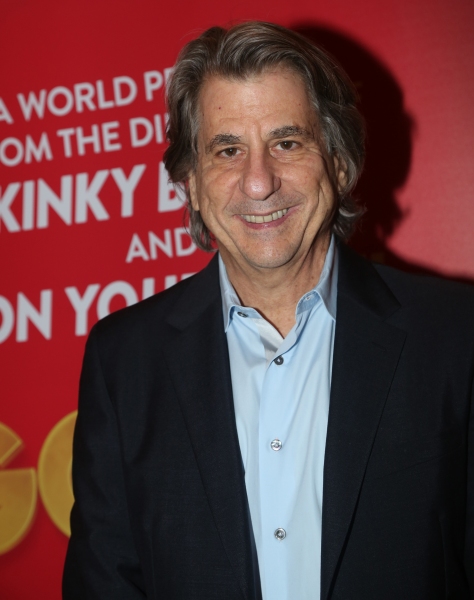 David Rockwell; Photo Credit Bruce Glikas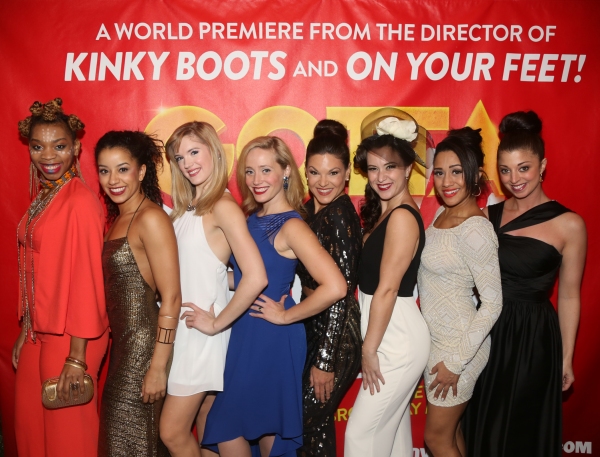 Ari Groover, Sydni Beaudoin, Jonalyn Saxer, Haven Burton, Tracy Jai Edwards, Holly Ann Butler, Joanna Jones, Paula Caselton; Photo Credit Bruce Glikas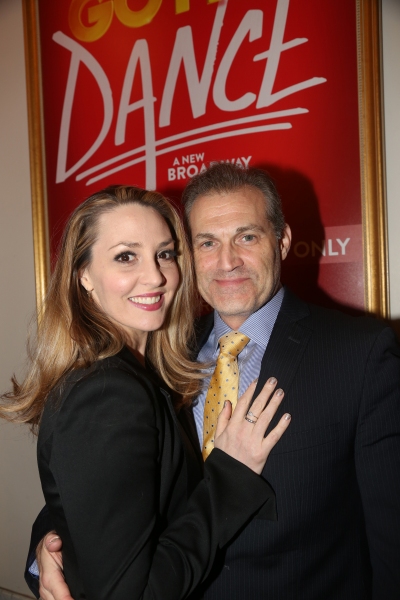 Shannon Lewis, Marc Kudisch; Photo Credit Bruce Glikas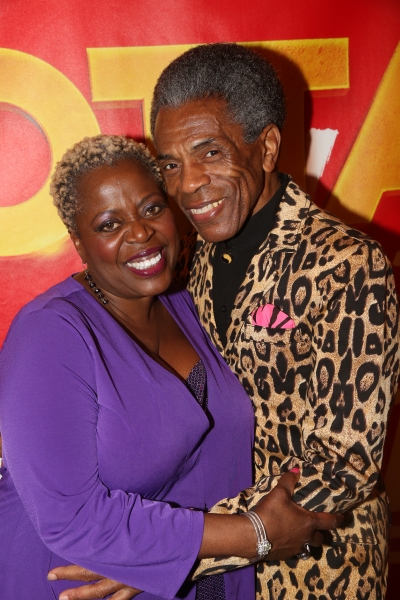 Lillias White, Andre De Shields; Photo Credit Bruce Glikas

Joe Mantenga, Andre De Shields; Photo Credit Bruce Glikas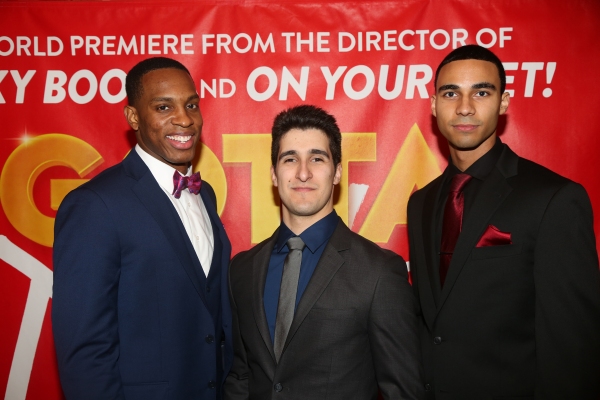 Colby Lewis, Alexander Aguilar, Austin Scott; Photo Credit Bruce Glikas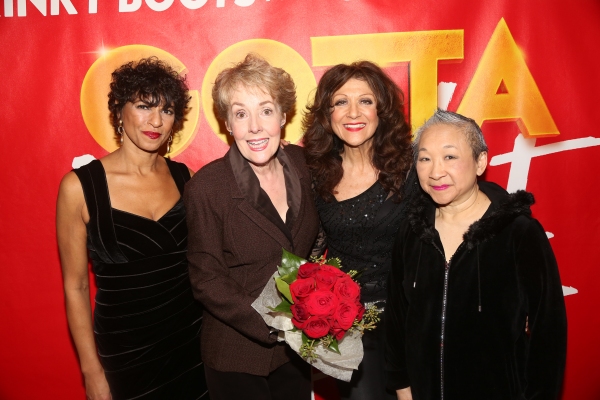 Nancy Ticotin, Georgia Engel, Lenora Nemetz, Lori Tan Chinn; Photo Credit Bruce Glikas

Company & Kimberlee Garris, Jaclyn Sabol Patton; Photo Credit Bruce Glikas

Company; ©Amy Boyle Photography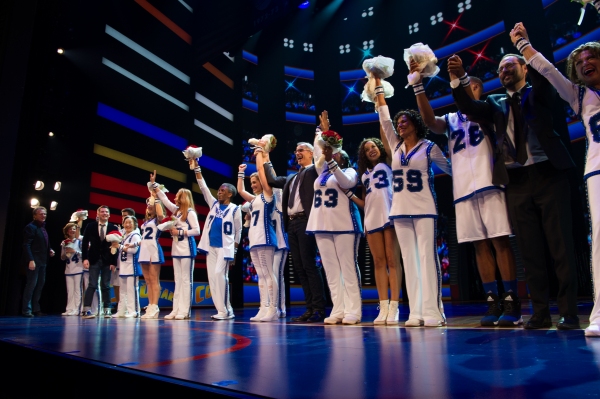 Company; ©Amy Boyle Photography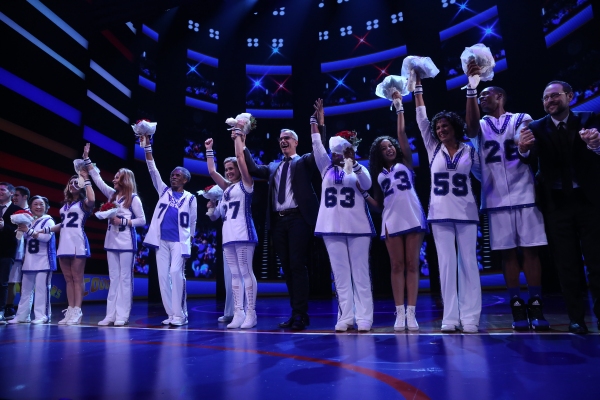 Company; Photo Credit Bruce Glikas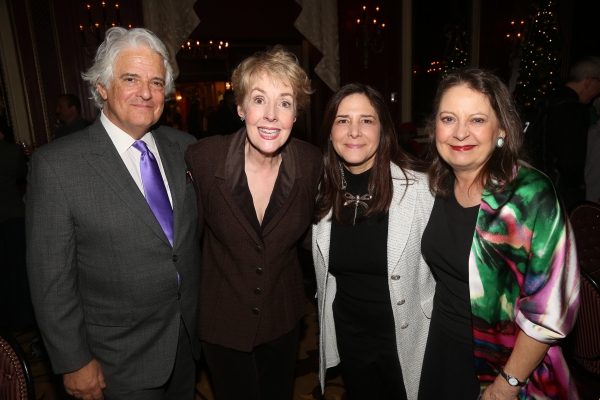 Mitchell Cannold, Georgia Engel, Dori Berinstein, Kay Walbye; Photo Credit Bruce Glikas

Haven Burton, Kimberlee Garris, Jaclyn Sabol Patton, Photo Credit Bruce Glikas

Georgia Engel, Bob Martin; Photo Credit Bruce Glikas

Chad Beguelin, Georgia Engel, Matthew Sklar; Photo Credit Bruce Glikas

Bill Damaschke, Jerry Mitchell, Dori Berinstein, Nick Kenkel; Photo Credit Bruce Glikas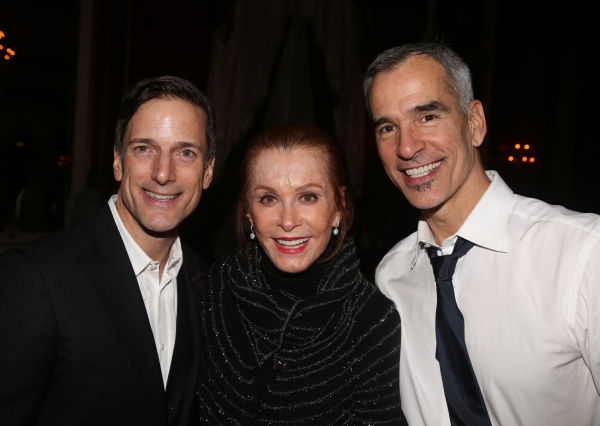 Bill Damaschke, Stefanie Powers, Jerry Mitchell; Photo Credit Bruce Glikas