Photos: Inside Culture Project's Benefit Reading of Eric Ulloa's 26 PEBBLES with Karen Mason, Mamie Parris & More
The Culture Project hosted a benefit staged reading of the Newtown docudrama 26 Pebbles, a stirring new play that explores a community in transition after a tragedy, by Eric Ulloa and directed by Igor Goldin.
The cast featured Broadway veterans Rachel Coloff, Karen Mason, Richard Masur, Mike McGowan, Mamie Parris, and Jennifer Swiderski with Ben Thompson on guitar at The Lynn Redgrave Theater on December 15, in commemoration of the second anniversary of the tragedy at Sandy Hook, and presented by producers R. Erin Craig and La Vie Productions.
Proceeds from the event will benefit a collection of charities chosen by the citizens of the City of Newtown, whose voices and testimonies are evocatively presented-verbatim-in 26 Pebbles.
Photos by Alexander Kaufman

Karen Mason, Rachel Coloff, Mamie Parris and Jennifer Swiderski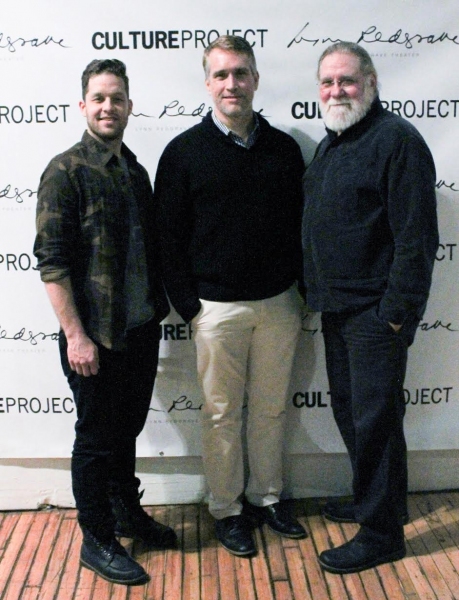 Ben Thompson, Mike McGowan and Richard Masur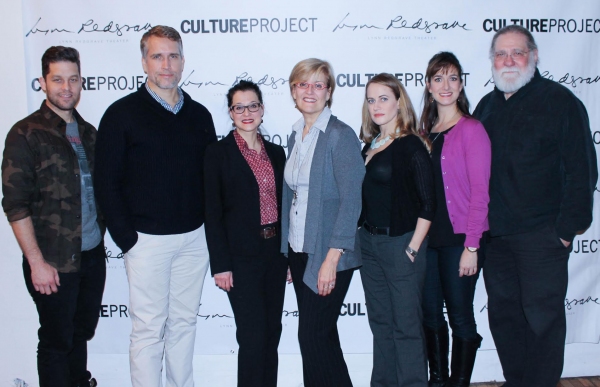 Ben Thompson, Mike McGowan, Rachel Coloff, Karen Mason, Mamie Parris, Jennifer Swiderski and Richard Masur

Eric Ulloa

Eric Ulloa & Parents

Igor Goldin, Ben Thompson, Mike McGowan, Karen Mason, Rachel Coloff, Mamie Parris, Jennifer Swiderski, Richard Masur and Eric Ulloa