Photo Flash: Gavin Creel in A.R.T.'s PROMETHEUS BOUND
An outcry against tyranny, Prometheus Bound illustrates one man's struggle against the brute force of a ruthless dictator. Written by Tony and Grammy Award-winning playwright and lyricist Steven Sater (Spring Awakening) with music composed by Grammy Award-winning System of a Down lead singer Serj Tankian, this new musical is inspired by Aeschylus's Ancient Greek tragedy about the heroic struggle of Western civilization's first prisoner of conscience. A.R.T. Artistic Director Diane Paulus stages this world premiere production in OBERON, immersing the audience in an environment that has the Dionysian energy and rebelliousness of a rock concert.
The cast includes Gavin Creel as Prometheus, Lea DeLaria as Force, Michael Cunio as Oceanos, Gabe Ebert as Hephaistos/Hermes, Uzo Aduba as Io, Celina Carvajal, Ashley Flanagan as Daughters of the Ocean, and Jo Lampert as Daughter of the Ocean and Violence. The band includes Charlie Chronopolous on guitars and sitar; Tom Duprey on trumpet, clarinet, bass clarinet, flugerlhorn, violin and accordion; David Finch on violin, viper, and trombone; Jeff Muzerolle on drums, percussion, and synthesizer; and Rob Simring on bass guitars. The Band Leader is Vincent Padulla.
Scenic Design is by Riccardo Hernandez, Costume Design by Emily Rebholz, Lighting Design by Kevin Adams, Sound Design by Clive Goodwin. Choreography is by Stephen Petronio, Vocal Design by AnnMarie Milazzo, Music Supervision by Debra Barsha and Lance Horne.
The American Repertory Theater, in partnership with Amnesty International, is dedicating Prometheus Bound to eight Amnesty actions to free prisoners of conscience. The A.R.T. will be dedicating specific performances to prisoners of conscience around the world (see "At a Glance" section for specifics). Letters will be collected and post-show demonstrations will be held, hoping to shed a light and demand equal human rights for all. We are reaching out to community and student human rights organizations to join us in this initiative. For further information go to http://www.americanrepertorytheater.org/amnesty
 Prometheus Bound runs from February 25 to April 2 at the A.R.T.'s OBERON. For further information about this production and the A.R.T.'s 2010-11 season, log on to http://www.americanrepertorytheater.org
Photo Credit: Marcus Stern


Cast of PROMETHEUS BOUND

Gavin Creel, Jo Lampert, and Lea DeLaria

Celina Carvajal and Gavin Creel

Cast of PROMETHEUS BOUND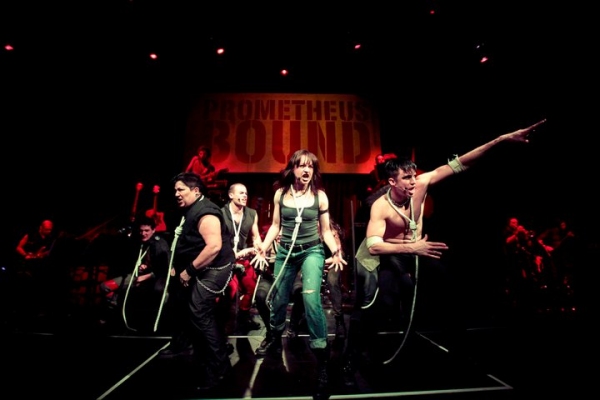 Cast of PROMETHEUS BOUND

Celina Carvajal and Gavin Creel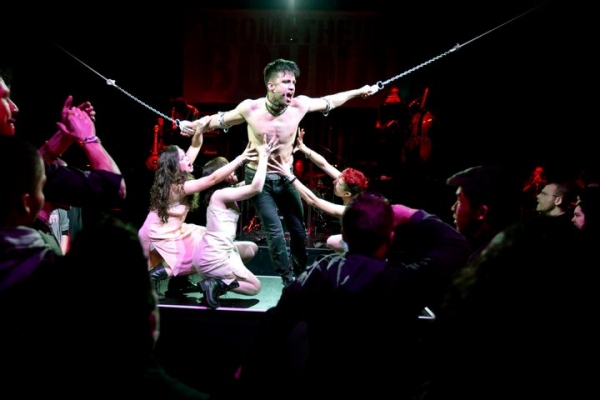 Celina Carvajal, Ashley Flanagan, Gavin Creel, and Jo Lampert

Emmanuel Avellanet, Ashley Flanagan, Celina Carvajal, Gavin Creel, and Jo Lampert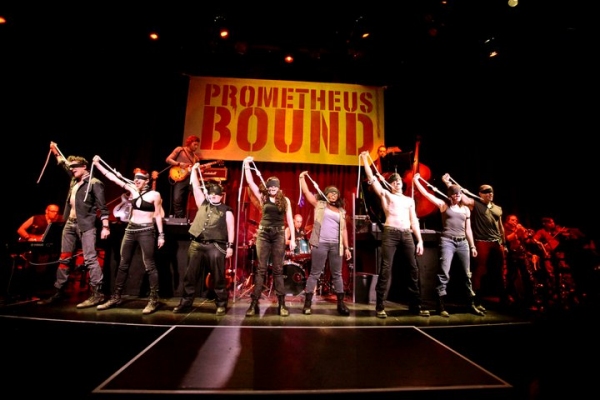 Cast of PROMETHEUS BOUND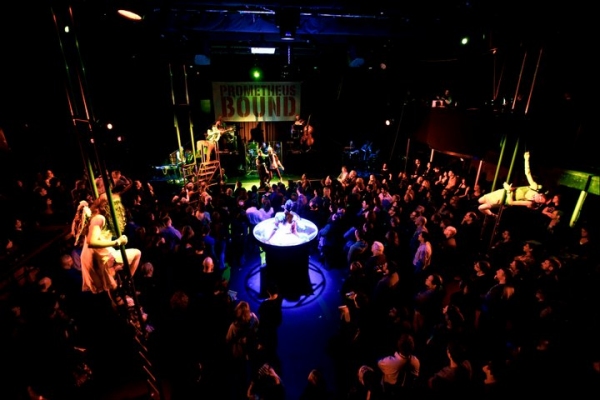 Gavin Creel with the Daughters of the Aether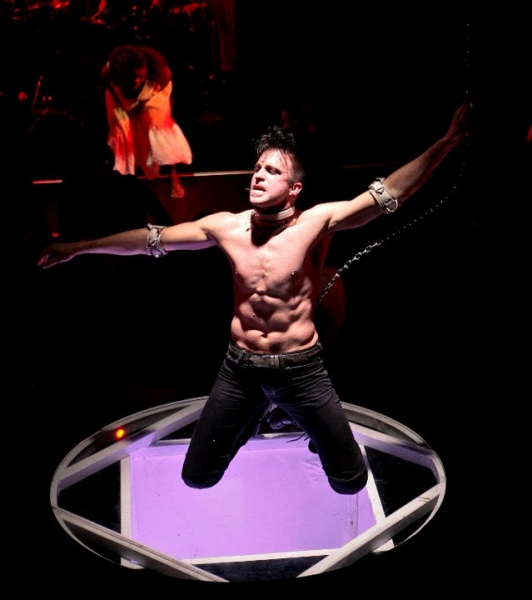 Uzo Aduba and Gavin Creel

Gavin Creel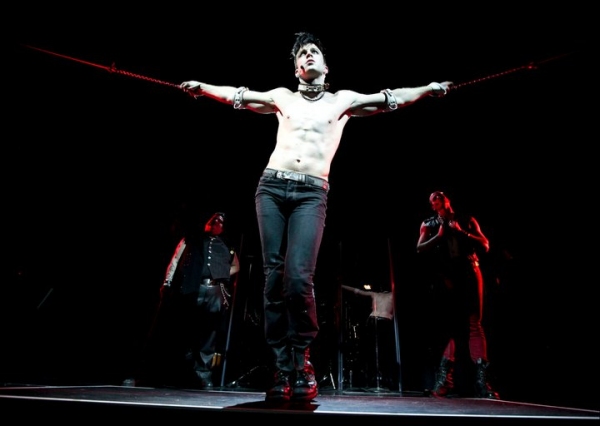 Lea DeLaria, Gavin Creel, and Michael Cunio