Photo Flash: First Look at SUMMER VALLEY FAIR at NYMF
The New York Musical Theatre Festival (NYMF) along with Sally Cade Holmes (Here's Hoover!, Les Freres Corbusier) and Patti Anne Miller (LOVEPLAY /PLAYMONEY, La Mama) present Summer Valley Fair. Performances will take place from July 16 through July 19 at THEATER 3 (311 West 43rd Street). Official Opening is set for July 16 at 8:00PM.
At Summer Valley Fair you can be anyone you want to be... right? Aching for more than the blue glow of 432 friends, one sixteen-year-old girl trades the safety of her attic for roller coaster screams, laser light nights, boys who might be real, and super moon girls who definitely aren't. Summer Valley Fair is the great hope that even without uploading, we can sing ourselves into existence.
Summer Valley Fair features Oriana Lada as Ciara Jones, Barrett Riggins as The Guy, and Creator Dylan Frederick (The Caucasian Chalk Circle, Yale Rep) as The Girl. Joining Frederick and director Taylor Norton (Sea Legs, Araca Project) on the creative team is scenic designer Ashlee Springer, sound designer Chris Ross-Ewart, and lighting designer Joseph Thompson.
Photo Credit: Claire Edmonds

Oriana Lada, Dylan Frederick, and Barrett Riggins

Dylan Frederick, Barrett Riggins, and Oriana Lada

Oriana Lada

Barrett Riggins

Oriana Lada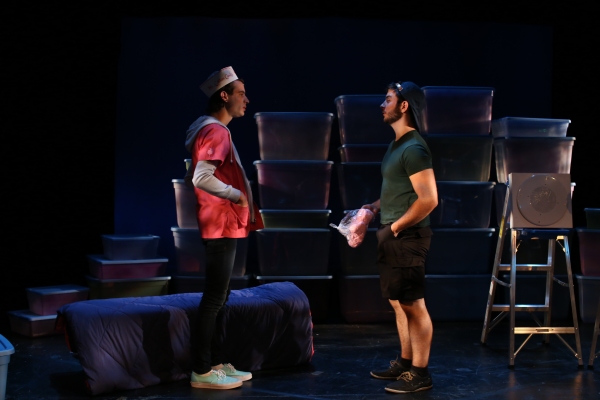 Dylan Frederick and Barrett Riggins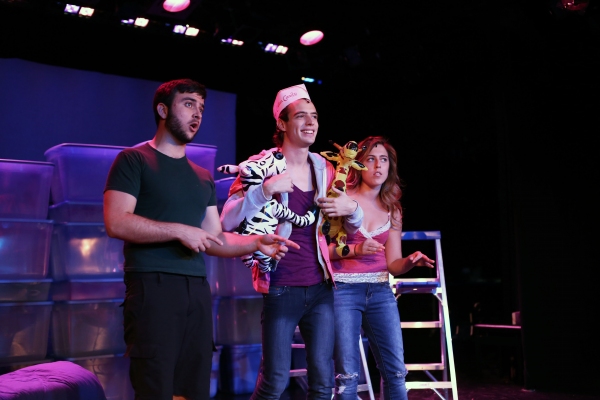 Barrett Riggins, Oriana Lada, and Dylan Frederick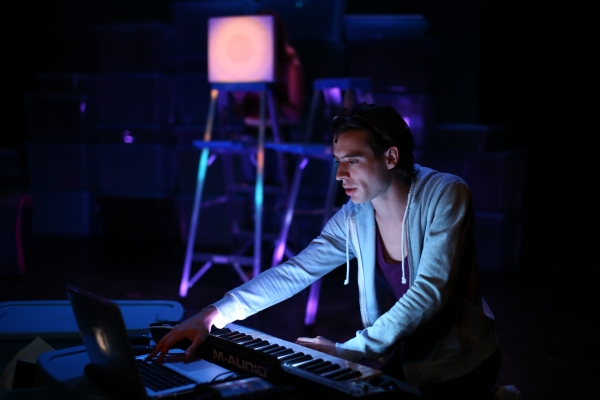 Dylan Frederick