Photo Flash: First Look at Pride Arts Center's New Friday Late Night Comedy Show
"26" runs every Friday at 11pm, May 26th through July 14th at the Buena, the Pride Arts Center, located at 4147 N Broadway Ave., Chicago IL. Tickets are $10.00. Tickets can be purchased online at http://www.prideartschicago.com/26.html or http://bit.ly/pac26; or by phone at 1-800-737-0984.
Pride Films and Plays changes lives through the generation of diverse new work (or work that is new to Chicago) with LGBTQ+ characters or themes that is essential viewing for all audiences. We accomplish this mission through fully-staged productions, writing contests and staged readings, film screenings, and special events. We foster long term relationships with artists to create programming that is as diverse, unique, and complex as the community we represent. In 2015, Huffington Post called PFP "A powerful and empowering entity." The company acquired its two performance spaces at 4139 and 4147 N. Broadway in July 2016, renaming the spaces the Pride Arts Center.
Pride Films and Plays is supported by The MacArthur Fund for Arts & Culture at The
Richard Driehaus
Foundation, The Illinois
Arts Council
, City of Chicago's City Arts Fund, the Elliott Fredland Charitable Trust, Proud to Run, the AmazonSmile Foundation, Arts and Business Foundation, Tap Root Foundation and Alphawood Foundation.
PFP is a member of the Smart Growth Program of the Chicago Community Trust. Pride Films and Plays is a member of the LGBT Chamber of Commerce of Illinois and The League of Chicago Theatres. For more information, visit www.pridefilmsandplays.com or call 1.800.737.0984.
Pride Arts Center (PAC) opened in 2016 and consists of two performance spaces: The Buena at 4147 N. Broadway which has 50 seats and The Broadway at 4139 N. Broadway which has 85 seats, and it is run by Pride Films and Plays. PAC has become an important part of the arts environment in the Buena Park neighborhood and beyond by hosting events including After Orlando, Bechdel Fest, SheFest and the 525,600 Minutes Cabaret. Additional tenants in 2017 include Walkabout Theater, New American Folk Theater, Cor Productions, Underscore Music Theater, 20% Productions, About Face Youth Theater, Another Door Productions, and of course Pride Films and Plays with Priscilla: Queen of the Desert, For The Love Of (Or The Roller Derby Play) and The Nance.

Savannah Cannistraro sings an eerie lullaby to her friends in "Q is for Quarantine".
Kallie Rolison, Amanda Forman, Ross Christian, Matt Lunt and
Edward Fraim
play a game of Malort Ball in "T is for Three".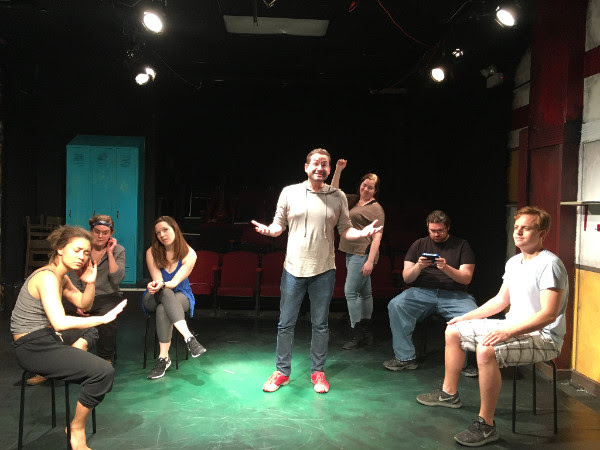 Savannah Cannistraro, Amanda Forman, Alyssa Ratkovich,
Edward Fraim
, Kallie Rolison, Ross Christian and Matt Lunt on a Hitchcockian El Ride for "M is for Music".
Ross Christian and ensemble learn a valuable lesson in "A is for Announcement".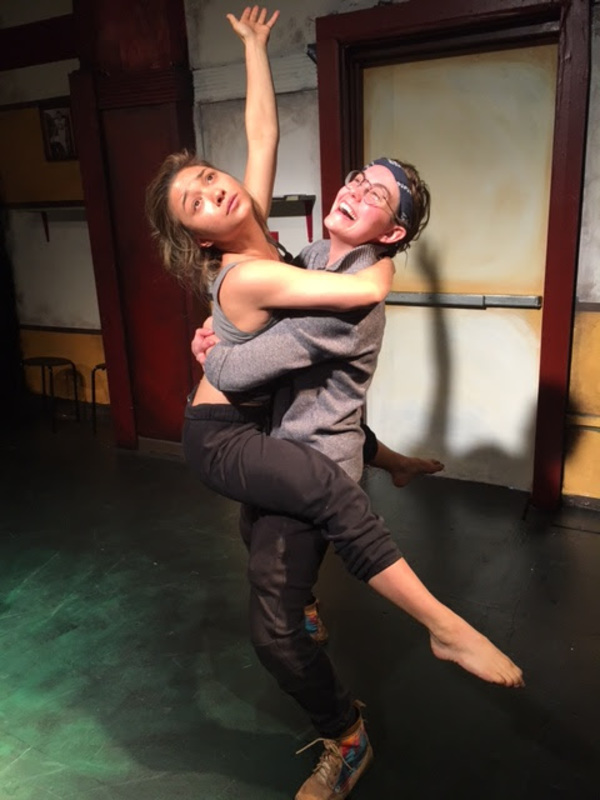 Savannah Cannistraro and Amanda Forman are on cloud 9 in "J is Jay..or Joint".
Kallie Rolison,
Edward Fraim
, Alyssa Ratkovich, Amanda Forman, Ross Christian and Matt Lunt take us back to the wonderful world of experimental 80's Dada Pop (remember that?) in the musical piece "S is for Shoes".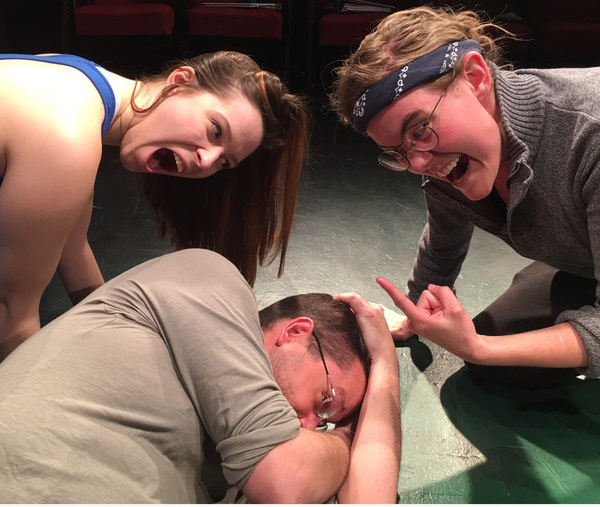 Alyssa Ratkovich and Amanda Forman teach
Edward Fraim
a valuable lesson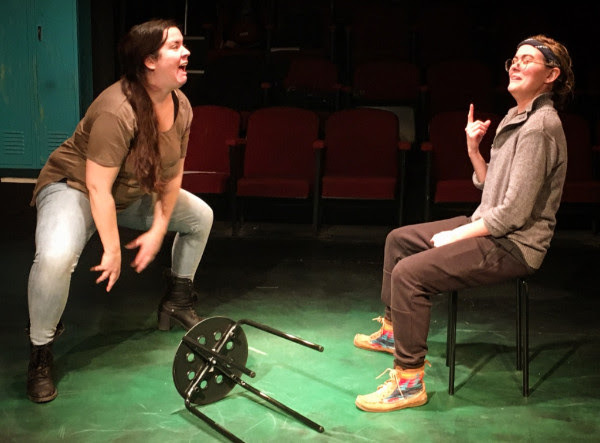 Kallie Rolison and Amanda Forman gossip about their small town in "N is for Nice".
Top Row L-R: Savannah Cannistraro, Ross Christian, Amanda Forman,
Edward Fraim
, Bottom Row L-R: Matthew Lunt, Donovan Mullings, Alyssa Ratkovich, and Kallie Rolison.