Photos: First Look at Max Crumm, Ann Morrison and More in the World Premiere of Glenn Slater and Wendy Wilf's BEATSVILLE at Asolo Rep
Dig this: Asolo Rep is presenting the world premiere of BEATSVILLE: The Beatnik Musical, a co-production with Seattle's 5th Avenue Theatre. BEATSVILLE has a book by Glenn Slater, a Grammy winner (Disney's Tangled), and Academy Award (Tangled), Emmy (ABC's Galavant), Golden Globe (Tangled) and three-time Tony Award nominee (School of Rock, Sister Act, The Little Mermaid), and the co-creator of Disney's worldwide smash hit Tangled. BroadwayWorld has a first look at the cast in action below, plus watch highlights here!
Set in Greenwich Village in 1959, BEATSVILLE features music and lyrics by Wendy Wilf. It will be helmed by Bill Berry, Producing Artistic Director of Seattle's 5th Avenue Theatre, who has directed several developmental labs of BEATSVILLE at The 5th Avenue Theatre and recently directed First Date on Broadway. The production will run through May 28 in the Mertz Theatre, located in the FSU Center for the Performing Arts.
Hang onto your berets - we're headed to BEATSVILLE - the world of subterranean coffee shops, goateed artists, turtle-necked poets, and bongo-playing jazzbos. Tragically square busboy Walter Paisley wants nothing more than to be one of the beatniks, but he has no artistic talent whatsoever. When he accidentally kills a cat and hides it in a lump of clay, "Dead Cat" is declared a masterpiece, and Walter a genius. More "sculptures" bring more acclaim - but will the world discover Walter's secret?
Max Crumm leads the cast as Walter. Mr. Crumm playEd Scott in Disaster! on Broadway and also starred as Danny in the most recent Broadway revival of Grease. He won America's heart on the reality TV show Grease: You're the One That I Want!, where he beat out thousands to earn the role of Danny on the Great White Way. Ann Morrison will play Mrs. Zwicker, Walter's landlord, and Mrs. Greenberg, the mother of Walter's love interest. Ms. Morrison originated the role of Mary Flynn in Stephen Sondheim's Merrily We Roll Along.
Photo Credit: Cliff Roles
Connor Russell
,
Cayman Ilika
and
Charlie Johnson
Connor Russell
,
Cayman Ilika
and
Charlie Johnson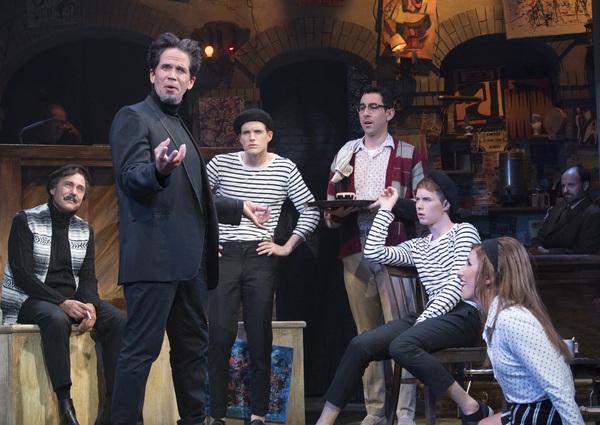 Brandon O'Neill
and the cast of Asolo Rep's BEATSVILLE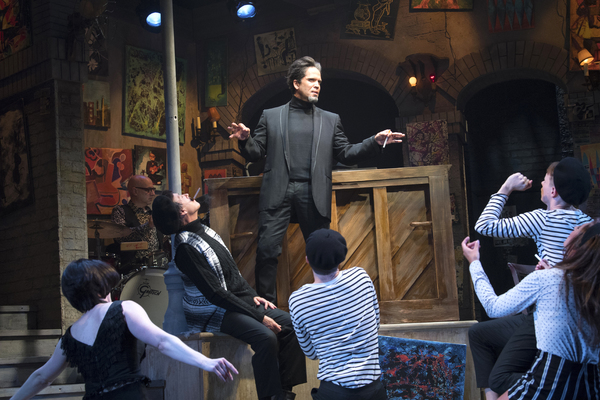 Brandon O'Neill
and the cast of Asolo Rep's BEATSVILLE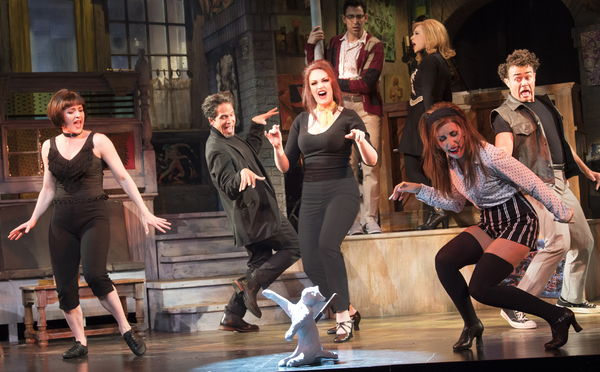 The cast of Asolo Rep's BEATSVILLE
Max Crumm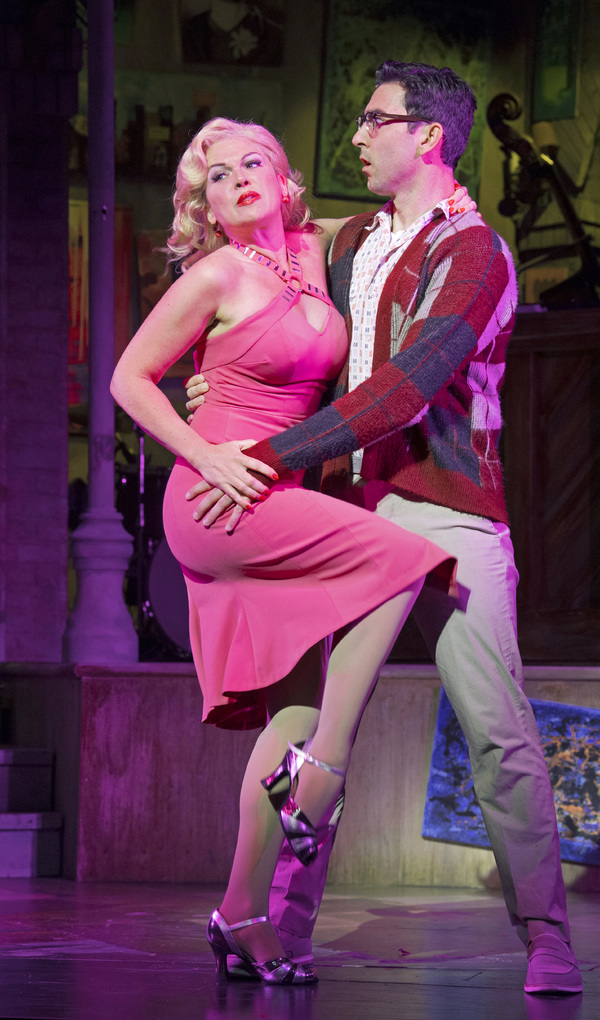 Billie Wildrick
and
Max Crumm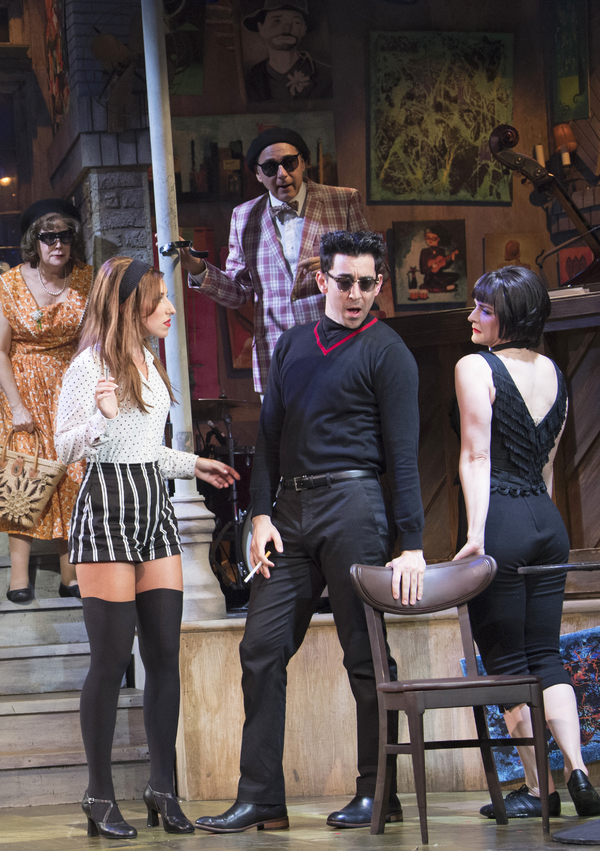 The cast of Asolo Rep's BEATSVILLE
The cast of Asolo Rep's BEATSVILLE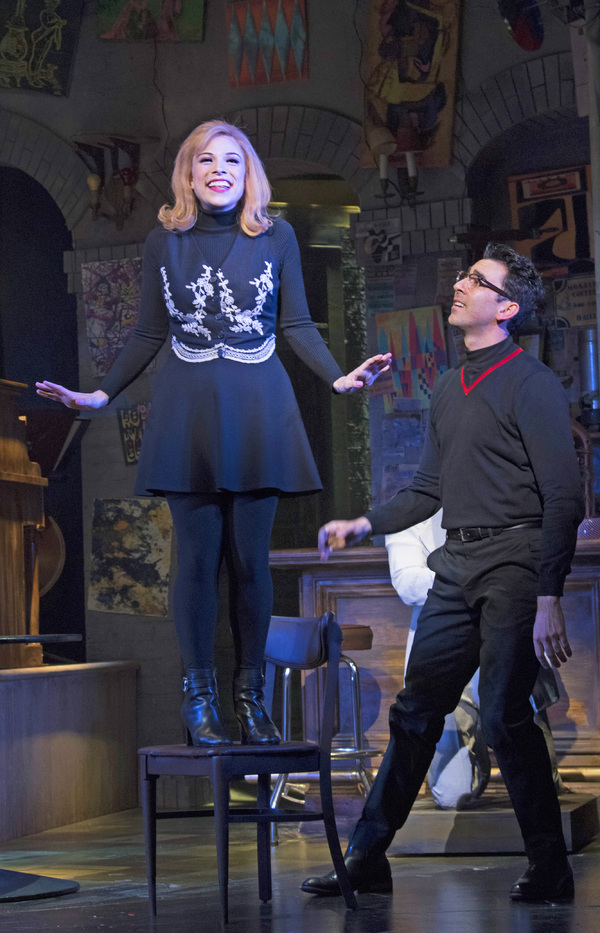 Lauren Marcus
and
Max Crumm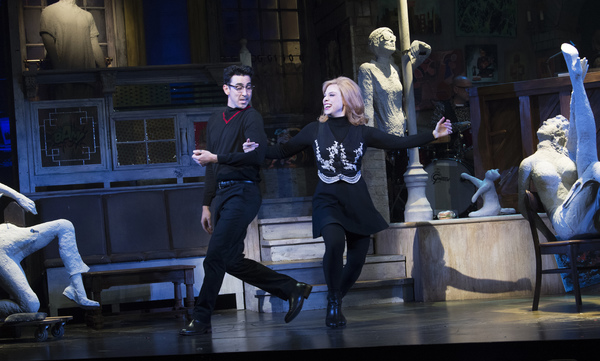 Max Crumm
and
Lauren Marcus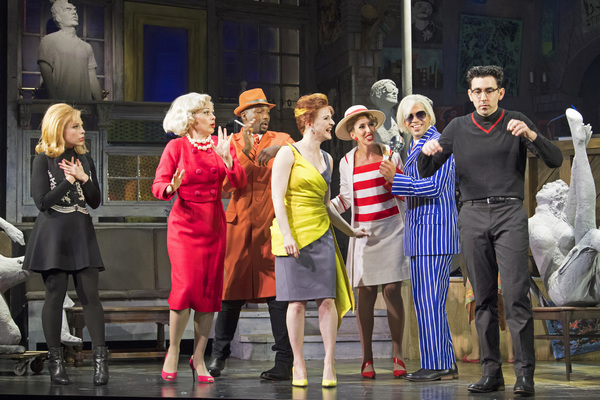 The cast of Asolo Rep's BEATSVILLE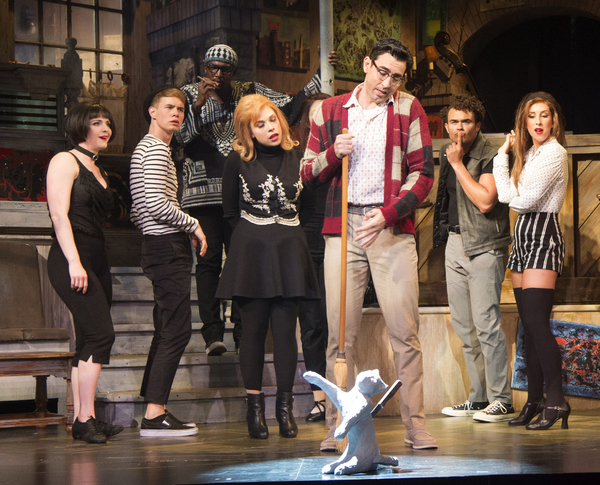 The cast of Asolo Rep's BEATSVILLE