Photo Flash: First Look at Beth Malone, Burke Moses and More in Opening Night of THE UNSINKABLE MOLLY BROWN
The Denver Center Theatre Company presents the highly anticipated new adaptation of Meredith Willson's classic musical, THE UNSINKABLE MOLLY BROWN. Based on the book by Richard Morris, the revitalized production will feature a new book and additional lyrics by three-time Tony Award nominee Dick Scanlan (Thoroughly Modern Millie) and showcase never before heard songs from Willson's prolific body of work with musical adaptation by Michael Rafter(Violet). It is be directed and choreographed by three-time Tony Award winner Kathleen Marshall (Anything Goes). Check out a first look at the opening night party.
Colorado native Beth Malone stars as the feisty Molly Brown. She recently starred in the award winning Off Broadway production of Fun Home directed by Sam Gold and has appeared on Broadway in Ring of Fire. Malone made her Theatre Company debut in 1993 in the world premiere of Jeffrey Hatcher's Bon Voyage, a musical adaptation of Noel Coward's Sail Away directed by Bruce K. Sevy. She has performed on stages all over Colorado from the Crystal Palace to Theatre Aspen to the Arvada Center for the Arts & Humanities, where she played the narrator in Joseph and the Amazing Technicolor Dreamcoat for five years running.
Burke Moses returns to Denver to play JJ Brown. His previous Theatre Company credits include Billy Bigelow in Carousel, and Brick in Cat on a Hot Tin Roof. On Broadway, he debuted as Sky Masterson in the 1993 smash hit revival of Guys and Dolls, portrayed Fred Graham in the Tony Award-wining revival of Kiss Me, Kate, Heracles in The Frogs at Lincoln Center, and created the role of Gaston in the original New York, Los Angeles and London productions of Disney's Beauty and the Beast.
The company also features David Abeles (Erich), Cameron Adams (Maureen), Whitney Bashor (Julia), Karl Josef Co (Hitchens), Jesmille Darbouze (Maude), Donna English (Baby Doe), Alex Finke (Kit), Jason Lee Garrett (Swing), Constantine Germancos (Vincenzo), Patty Goble (Mrs. Sneed-Hill, Miss Lydia), Gregg Goodbrod (Kenneth B. Chapman), Michael Halling (Doc Morris, Fred), John Hickok (Tabor), Kristie Kerwin (Swing), Omar Lopez-Cepero (Larry), Stephanie Martignetti (Ensemble), Paolo Montalban (Arthur), Linda Mugleston (Mary Nevin), Keven Quillon (William) and John Scherer (Father Robinson).
This production of THE UNSINKABLE MOLLY BROWN was first read at the 2009 Colorado New Play Summit where it was work-shopped under Kathleen Marshall's direction. The all-star creative team includes: Scenic Design by Derek McLane (Beautiful: The Carol King Musical, The Heiress), Costume Design by Paul Tazewell (A Streetcar Named Desire, Memphis), Lighting Design by Donald Holder (The Bridges of Madison County, Golden Boy), Sound Design by Craig Breitenbach (Just Like Us, Sense & Sensibility the Musical), Music Director and Vocal and Incidental Arrangements by Michael Rafter (Violet, Sweet Charity Broadway Revival), Casting by Jim Carnahan, CSA (Cabaret, Violet) and Stephen Kopel, CSA (Violet, Beautiful: The Carol King Musical) and Production Stage Manager Stephen R. Gruse (Bullets Over Broadway, Pippin).
THE UNSINKABLE MOLLY BROWN will open the 2014/15 DCTC season, running September 12 - October 26, 2014 (opening tonight, September 19) in the Stage Theatre.
THE UNSINKABLE MOLLY BROWN with lyrics and music by Meredith Willson. Additional lyrics and book by Dick Scanlan. Based on the original book by Richard Morris. Musical adaptation by Michael Rafter. Directed and choreographed by Kathleen Marshall.
Visit www.denvercenter.org for more information.

Michael Halling, Paolo Montalban, Karl Josef Co, David Abeles, Jason Lee Garrett, Alex Finke, Beth Malone, Keven Quillon

Constantine Germanacos, Keven Quillon, David Hull, Stephanie Martignetti, Alex Finke, Kirstie Kerwin, Cameron Adams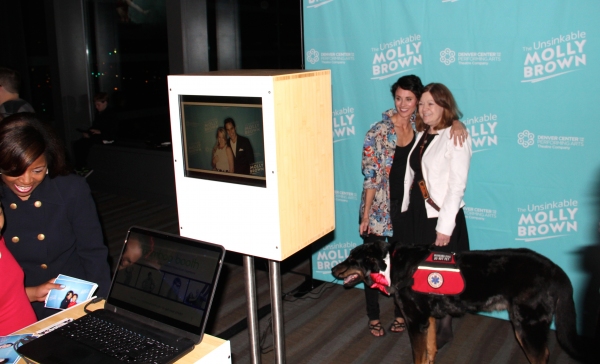 Beth Malone & Helen Benzinger

Beth Malone, Karl Josef Co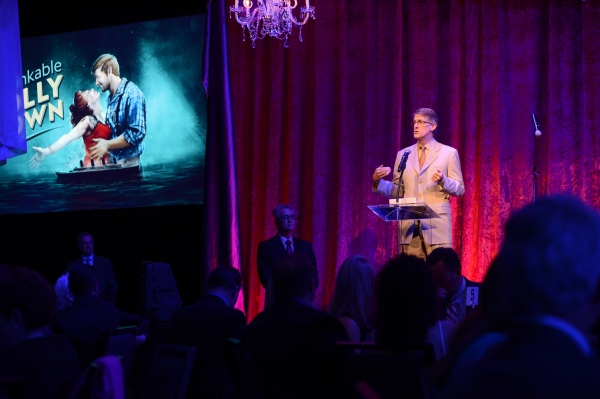 Dick Scanlon

Cameron Adams, Keven Quillon, John Scherer

David Abeles & Stacey Abeles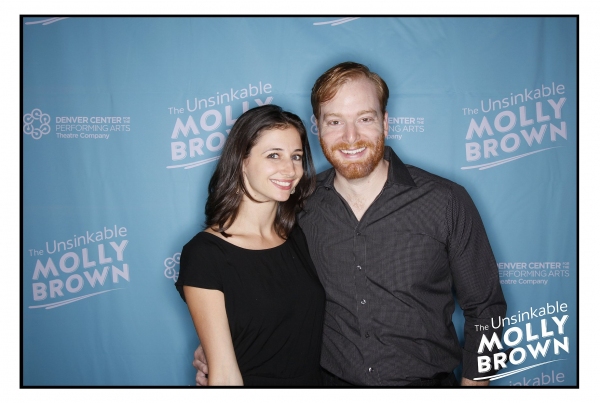 David Abeles & Stacey Abeles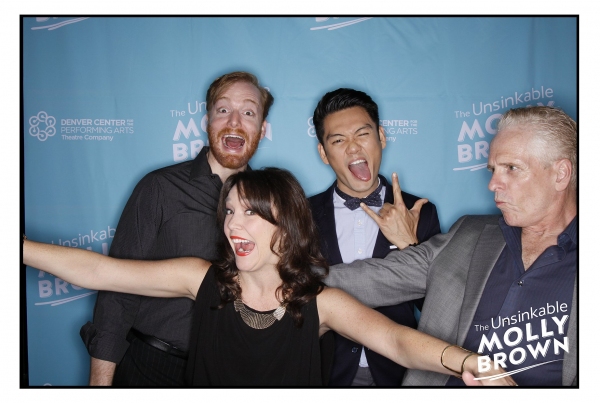 David Abeles, Cameron Adams, Karl Josef Co, John Hickok

David Abeles, Cameron Adams, Karl Josef Co, John Hickok

David Abeles, Constantine Germanacos, Paolo Montalban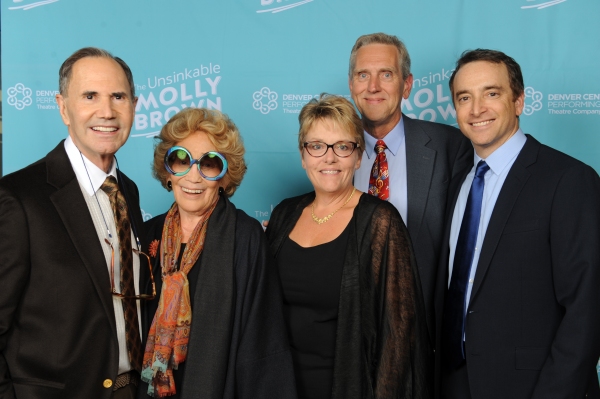 Freddie and Myrna Gershon, Trish and Tom Camp, Drew Cohen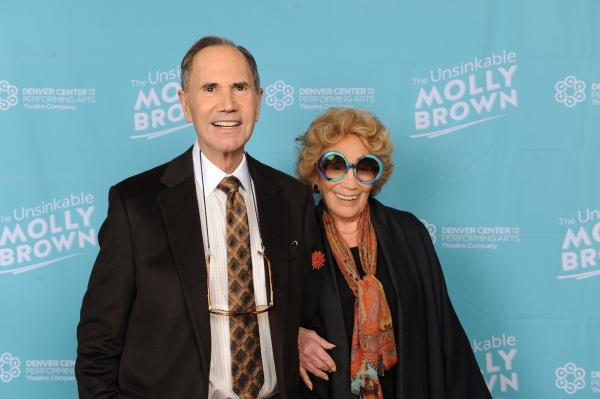 Greg Goodbrod & Beth Malone

Greg Goodbrod & Constantine Germanacos

Cast Members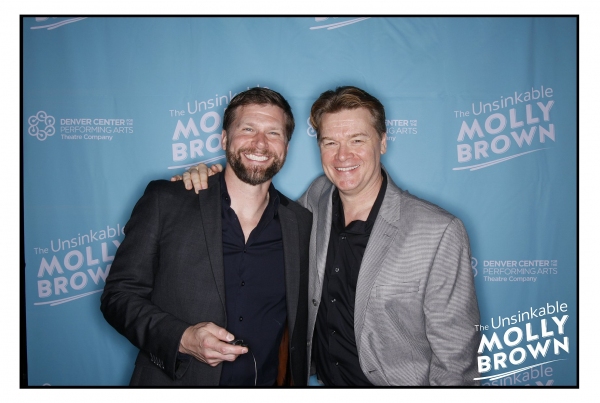 Greg Goodbrod & John Scherer

Greg Goodbrod & Cast Members

Cast Members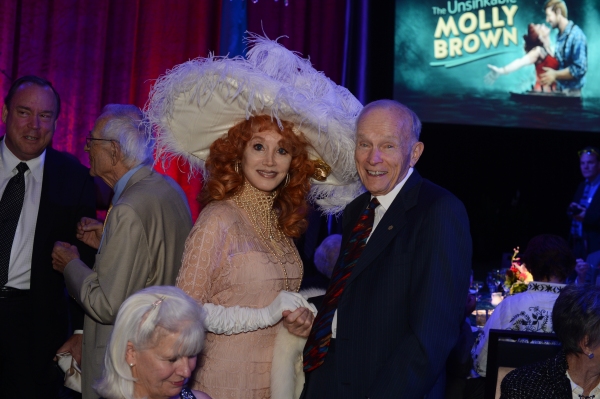 Judi Wolf and Daniel Ritchie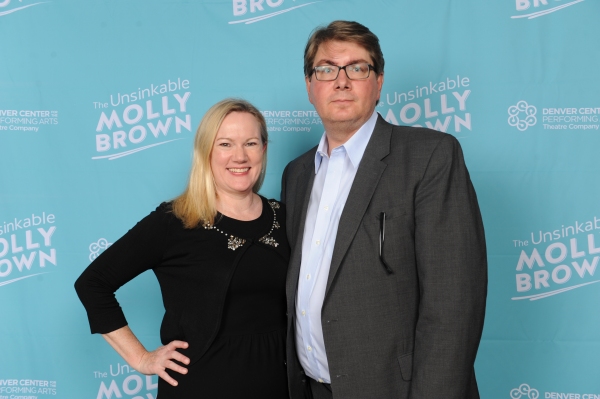 Kathleen Marshall & Scott Landis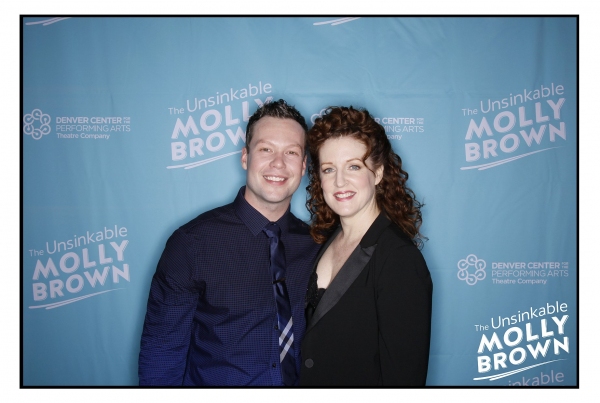 Keven Quillon & Linda Mugleston

Cast Members

Michael Rafter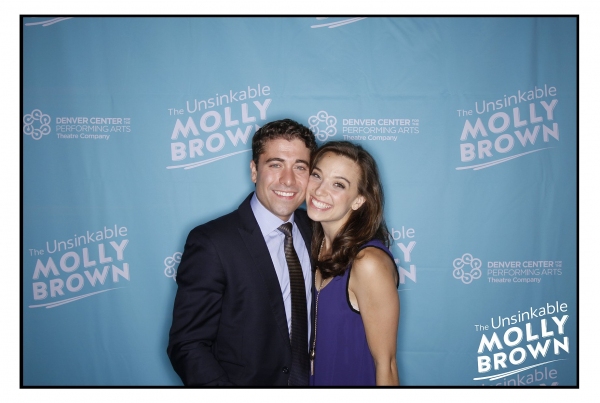 Omar Lopez Cepero, Alex Finke

Omar Lopez Cepero & Alex Finke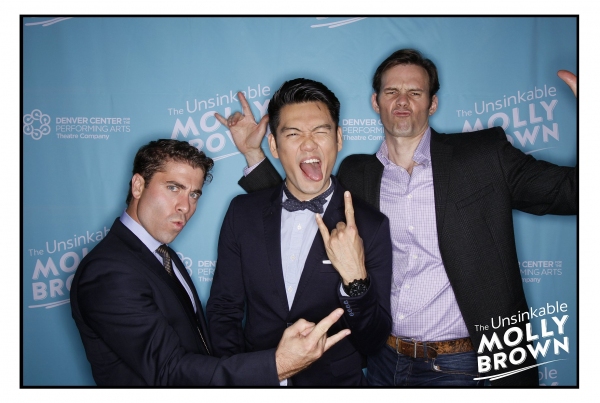 Omar Lopez Cepero, Karl Josef Co, Michael Halling

Omar Lopez Cepero, Karl Josef Co, Michael Halling

Paolo Montalban & Karl Josef Co

Paolo Montalban & Michael Halling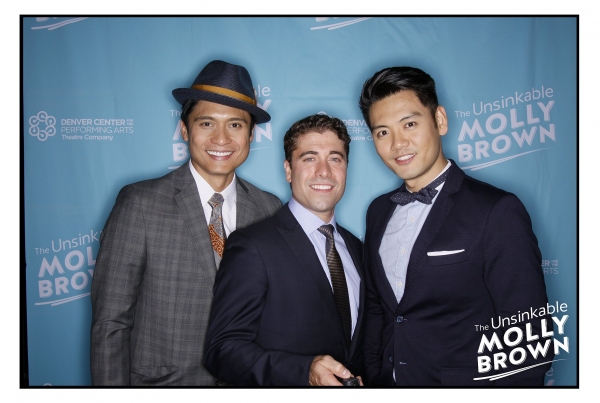 Paolo Montalban & Cast Members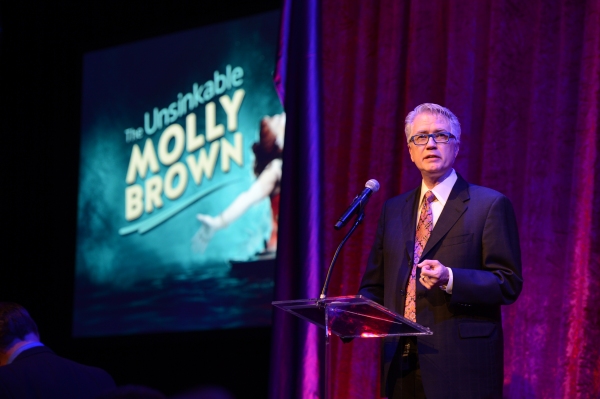 Kent Thompson

Rochelle Schoppert, Beth Malone, Mark Redanty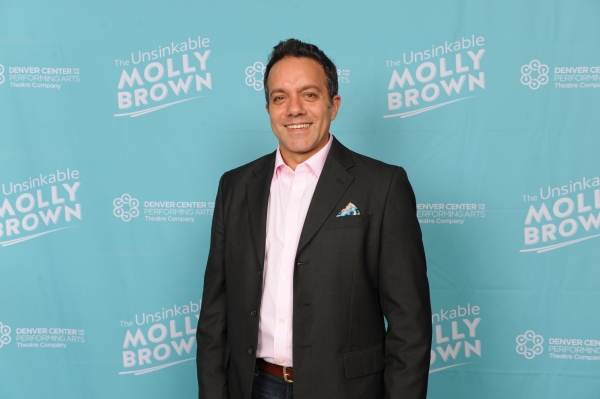 Rommy Sandhu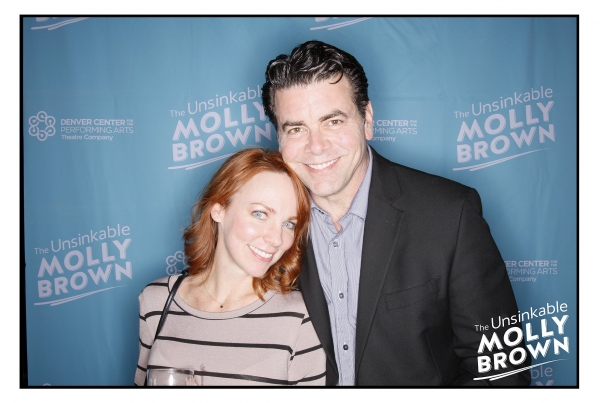 Sarah Litzsinger & Burke Moses
Scott Landis, Freddie Gershon, Kathleen Marshall and George Lane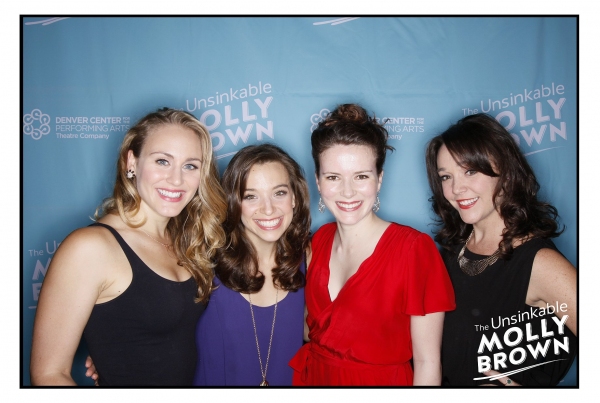 Cast Members

Stephanie Martignetti, Linda Mugleston

Whitney Bashor & Jared Zirilli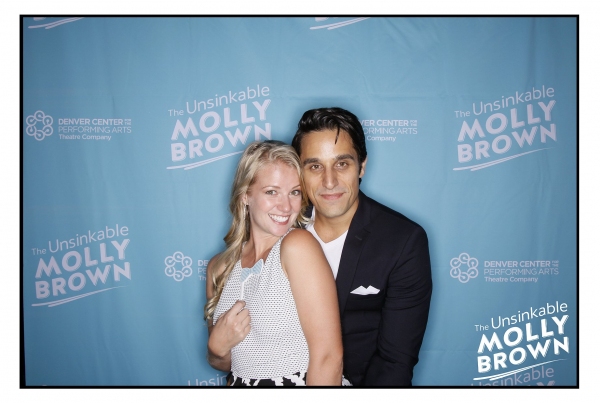 Whitney Bashor & Jared Zirilli