Photo Flash: First Look at Amber Tamblyn and More in CAN YOU FORGIVE HER? at the Vineyard
Vineyard Theatre presents the New York premiere of two-time Pulitzer Prize-finalist Gina Gionfriddo's Can You Forgive Her?, directed by Peter DuBois (SONS OF THE PROPHET, BECKY SHAW). Can You Forgive Her? will official open Tuesday, May 23. BroadwayWorld has a first look at the cast in action below!
Amber Tamblyn ("Joan of Arcadia," The Sisterhood of the Traveling Pants) makes her New York theatre debut in Can You Forgive Her?, joining will be Eshan Bay ("House of Cards"), Ella Dershowitz (INTIMACY), Darren Pettie ("Mad Men"), and Tony Award-winner Frank Wood (SIDE MAN).
CAN YOU FORGIVE HER?'s design team includes set design by Allen Moyer (Vineyard's DOT, THE LYONS), costume design by Jessica Pabst (THE HEIDI CHRONICLES), lighting design by Russell Champa (IN THE NEXT ROOM), and sound design by Daniel Kluger (SIGNIFICANT OTHER).
In Can You Forgive Her?, it's Halloween night, and Miranda is desperate for a way out. She's drowning in debt, may be falling for the man who pays her bills, and is on the run from her date who has threatened to kill her. When Graham and his fiancé Tanya offer her a safe haven, a door opens, for all of them... but is the promise of a better life a treat or a trick? Two-time Pulitzer Prize finalist Gina Gionfriddo brings her unforgettable dark humor to this timely, ferociously funny story of lost souls grappling with emotional and financial dependence, and the costs of the American Dream.
Photo Credit: Carol Rosegg

Amber Tamblyn
Amber Tamblyn
Amber Tamblyn
and
Frank Wood
Darren Pettie
and
Amber Tamblyn
Darren Pettie
,
Ella Dershowitz
and
Amber Tamblyn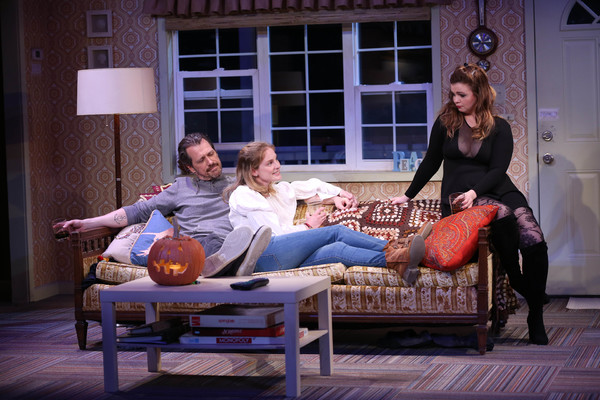 Darren Pettie
,
Ella Dershowitz
and
Amber Tamblyn
Darren Pettie
,
Ella Dershowitz
,
Amber Tamblyn
and
Frank Wood
Darren Pettie
,
Ella Dershowitz
,
Frank Wood
and
Amber Tamblyn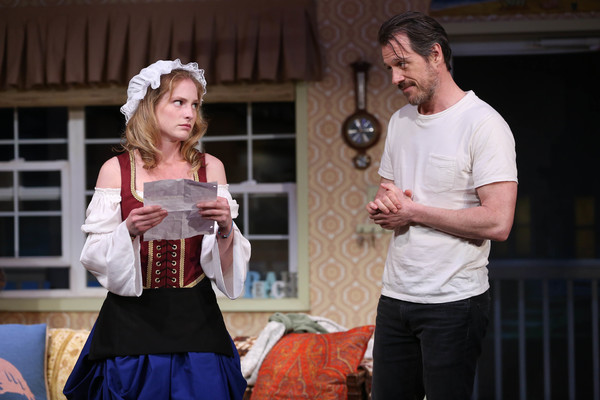 Ella Dershowitz
and
Darren Pettie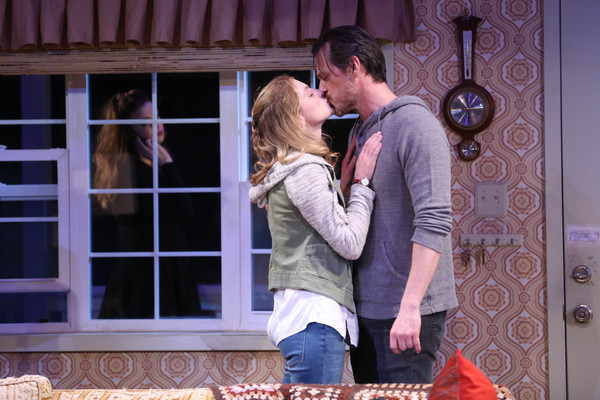 Ella Dershowitz
and
Darren Pettie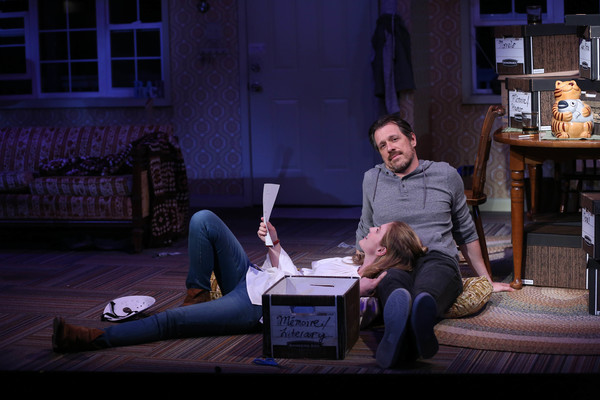 Ella Dershowitz
and
Darren Pettie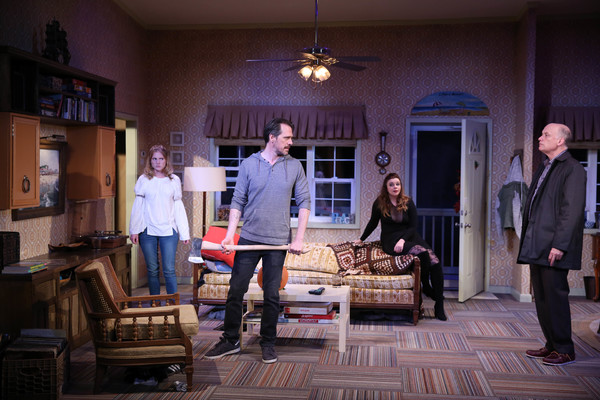 Ella Dershowitz
,
Darren Pettie
,
Amber Tamblyn
and
Frank Wood
Frank Wood
and
Amber Tamblyn