Click Here for More Articles on EVITA
Photos: EVITA Contest - Throw Your Arms Up!
To celebrate the highly-anticipated Broadway return of EVITA, BroadwayWorld invited readers to get into the Argentine spirit by channeling the iconic First Lady Eva Perón to win a pair of tickets to the show and dinner for two at the Chimichurri Grill in New York City.
Many of you rose to the challenge, flung arms into the air and submitted some very creative entries - from inspired moments snuck into community theater productions, to "addressing the People" on the balcony of the Casa Rosada in Buenos Aires, and even striking a pose in some very original settings.
Take a look at some of the entries below, get inspired, raise your arms up Evita-style and submit your photo today!
Click here to enter and make sure to check back next week to see more entries! 


Nicole "My Evita pose on a balcony in the famous neighborhood, La Boca"

Amanda "Playing Eva Peron with Cape Cod's College Light Opera Company. The arms help Evita belt her face off!"

Jan "the truth is i never left you"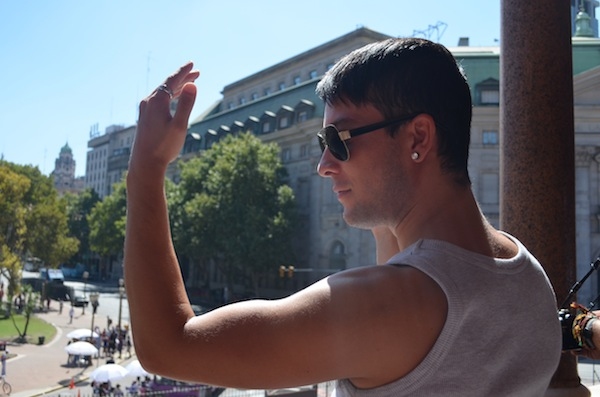 Michael "Me on the balcony of the Casa Rosada striking my best 'Don't cry for me' pose.... "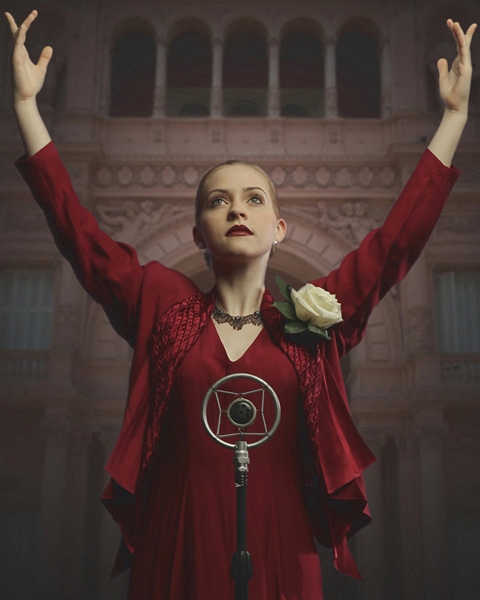 Shanae'a "I played "Eva Peron" in "Evita" in high school. Hope to see it on Broadway!"

Robert "In 2008, I played Winnie-The-Pooh in a production of The House at Pooh Corner. In the scene in which Piglet and I christened "Pooh Corner", with one simple movement, I became POOH-VITA"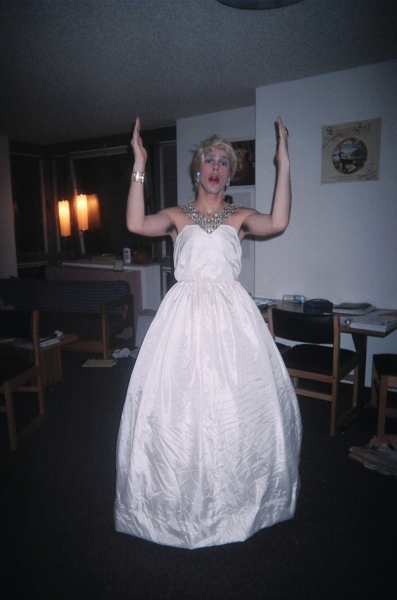 James "Halloween. Junior year of college. I sewed the dress, which explains it..."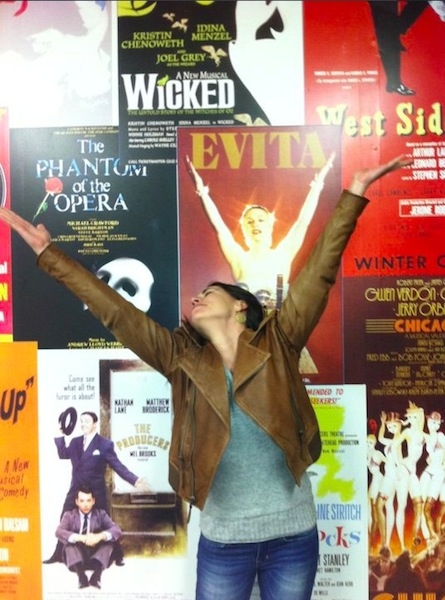 Alex "I was walking by a parking garage on 42nd and 8th and couldn't resist"

Ricky: "I'll Stick Around!"

Sean Patrick: Playing "Pippin" in a regional production... thought I would throw in a little "Eva Arms"
Click here to submit your photo!