Evita - 2012 - Broadway
$75.50 - $150.50 (Student Rush available for $38 at Box Office day of performance starting 10am. Limit of 2 tix/ person with valid college/high school student ID.)
Eva Peron used her beauty and charisma to rise meteorically from the slums of Argentina to the presidential mansion as First Lady. She won international acclaim and adoration from her own people as a champion of the poor, while glamour, power and greed made her the world's first major political celebrity.
EVITA tells Eva's passionate and tragic story through Tim Rice and Andrew Lloyd Webber's most dazzling and beloved score, including "Don't Cry for Me Argentina," "Another Suitcase in Another Hall" and "High Flying Adored," together with "You Must Love Me," the Oscar-winning hit from the film EVITA.
After researching the life of Eva Per�n for many years, Tim Rice and Andrew Lloyd Webber released EVITA in 1976 as a concept album with Julie Covington as Eva and it became a world-wide hit. Soon after, the production debuted on stage in London's West End starring Elaine Paige and directed by Hal Prince. The production transferred to Broadway and opened in 1979 starring Patti LuPone, who went on to win one of the seven 1980 Tony Awards the show earned. A major 1996 film of the musical was made starring Madonna as Eva, Antonio Banderas as Che and Jonathan Pryce as Juan Peron. Michael Grandage's production of EVITA, which opened in 2006, took London by storm and garnered critical acclaim for the show and its leading lady, Elena Roger.
Video preview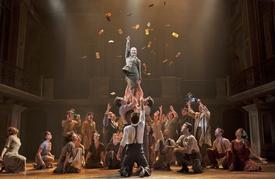 Photo preview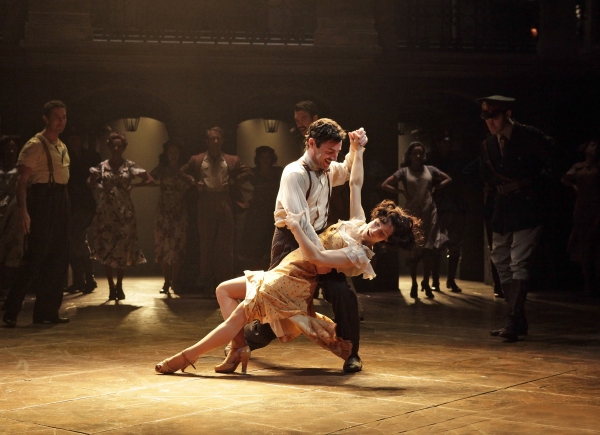 Featured Reviews For Evita
'Evita' Review: Ricky Martin Is Easily The Best Thing About This Revival - Associated Press
Much of the buzz coming from the new revival "Evita" has been about the spitfire Argentine playing the title role. But all of the heat actually comes from the guy shaking his bon-bon. Ricky Martin is easily the best thing about this revival of Andrew Lloyd Webber's bio of Eva Peron, which opened Thursday at the Marquis Theatre. He sings beautifully, dances gracefully, athletically climbs ladders, plays his role with a knowing sneer and elicits drools in his suspenders and tight white shirt. He even makes a mustache work. In fact, maybe it's time for Broadway to have a new rule: Put Ricky Martin in everything. He would fit in happily at "Newsies." He would definitely enliven "Death of a Salesman." Heck, put him in "Mary Poppins" and watch the roof really lift off.
Theater Review: 'Evita' -- 2.5 stars - amNY
Grandage's accomplished production, which features Rob Ashford's stylish choreography, a beautiful two-story courtyard set design and truly spectacular costumes, has the potential to be a dynamic crowd-pleaser, but is seriously compromised by the casting.