Evita - 2012 - Broadway Tickets, News, Info & More
$75.50 - $150.50 (Student Rush available for $38 at Box Office day of performance starting 10am. Limit of 2 tix/ person with valid college/high school student ID.)
Eva Peron used her beauty and charisma to rise meteorically from the slums of Argentina to the presidential mansion as First Lady. She won international acclaim and adoration from her own people as a champion of the poor, while glamour, power and greed made her the world's first major political celebrity.
EVITA tells Eva's passionate and tragic story through Tim Rice and Andrew Lloyd Webber's most dazzling and beloved score, including "Don't Cry for Me Argentina," "Another Suitcase in Another Hall" and "High Flying Adored," together with "You Must Love Me," the Oscar-winning hit from the film EVITA.
After researching the life of Eva Per�n for many years, Tim Rice and Andrew Lloyd Webber released EVITA in 1976 as a concept album with Julie Covington as Eva and it became a world-wide hit. Soon after, the production debuted on stage in London's West End starring Elaine Paige and directed by Hal Prince. The production transferred to Broadway and opened in 1979 starring Patti LuPone, who went on to win one of the seven 1980 Tony Awards the show earned. A major 1996 film of the musical was made starring Madonna as Eva, Antonio Banderas as Che and Jonathan Pryce as Juan Peron. Michael Grandage's production of EVITA, which opened in 2006, took London by storm and garnered critical acclaim for the show and its leading lady, Elena Roger.
Video preview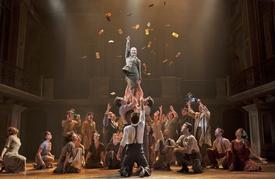 Photo preview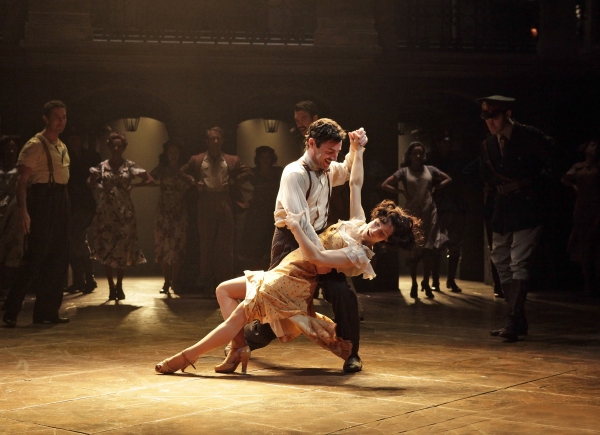 Featured Reviews For Evita
Evita - Variety
Director Michael Grandage scores with a dynamic new "Evita," graced by an impressive performance from Argentinean actress Elena Roger and the ticket-selling presence of recording star Ricky Martin, who acquits himself nicely if not remarkably. The 1979 Andrew Lloyd Webber-Tim Rice poperetta comes off fairly well in its first Broadway revival, thanks to a director who doesn't seem crimped or intimidated by Hal Prince's striking original staging. That said, the flaws inherent in the material -- typified by grasping-at-straws rhymes like "That's what they call me/so Lauren Bacall me" -- remain. Look for boffo biz so long as Martin chooses to stay.
Don't cry for this graceful 'Evita' revival - USA Today
Though Rogers' voice isn't strong, her singing has a raw ache and folky authenticity. She also moves like a gazelle, reinforcing Eva's beguiling sensuality and adding further sparkle to Ashford's earthy, vibrant dance numbers. The narrator, Che, isn't presented as the flamboyant revolutionary (based on Che Guevera) he became under Harold Prince's original direction. A charming Ricky Martin plays the character more as an amused, sometimes sympathetic spectator; though critical of Eva, as Rice's lyrics demand, he also conveys a certain tenderness.