Click Here for More Articles on NEW YORK CITY
Photo Flash: Dutch Treat Honors New Yorker Editor David Remnick with Gold Medal for Achievement in the Arts
Earlier this month at The Harvard Club, the New Yorker editor David Remnick was feted by The Dutch Treat Club. Remnick received the club's Gold Medal for Lifetime Achievement in the Arts. Scroll down for photos!
The gala dinner featured performances by the singers Lauren Fox, Karen Oberlin, Christine Andreas and Marissa Mulder. The cartoonist Roz Chast and the writer/reporter Jelani Cobb - both are regular and highly respected contributors to the magazine --spoke movingly (and in Chast's case hilariously) of their admiration for (and trust of) their editor. Remnick is just the fifth editor at the magazine since its founding in 1925 by Harold Ross.
Remnick was introduced by the author and music essayist David Hajdu. His award was presented to him by The Dutch Treat Club's president, the writer and filmmaker Ray Errol Fox. The Dutch Treat Club, which has been in existence since 1905 is a social lunch club for artists, writers and performers. The club's weekly lunches feature entertainers and distinguished speakers.
Past presidents of the Club include: James Montgomery Flagg; John Chapman (drama critic of The NY Post); William Morris (lexicographer, editor of the American Heritage dictionary); Lowell Thomas, legendary broadcaster; Isaac Asimov, sci-fi writer/genius; Ralph Graves (editor-in-chief of Life Magazine), and, preceding Fox, KT Sullivan.
Previous recipients of the Medal for Lifetime Achievement in the Arts include: Jim Dale, Judy Collins, Mario Cuomo, Sheldon Harnick, Gay Talese, Celeste Holm, and Jules Feiffer. Visit www.dutchtreatny.org for more information.
Photo Credit: StEve Friedman

David Remnick
with
Josh Charles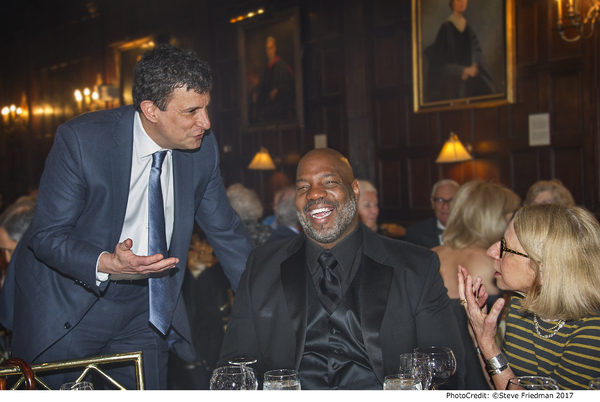 David Remnick
with Jelani Cobb and
Roz Chast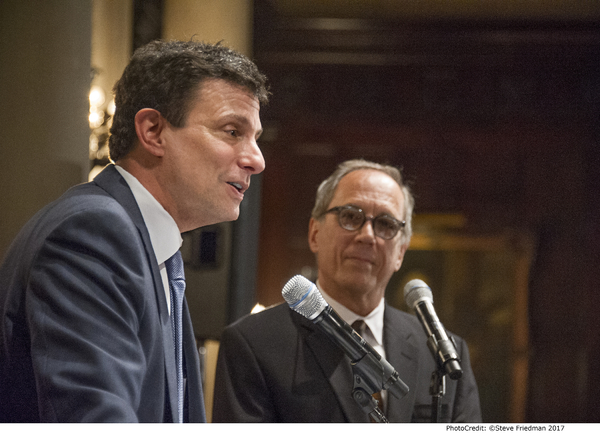 David Remnick
and
David Hajdu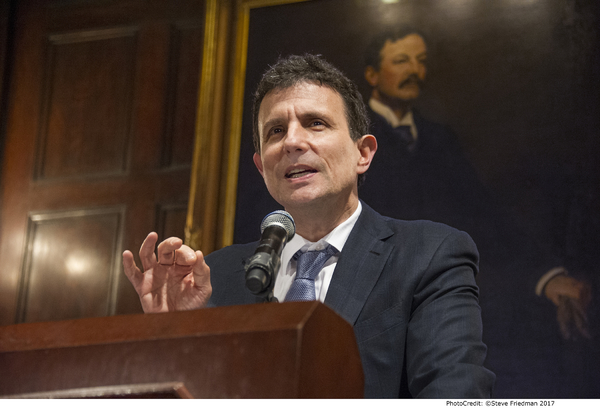 David Remnick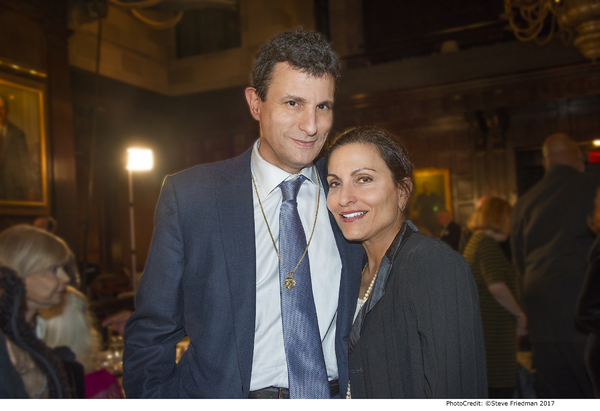 David and Esther Remnick