Photo Flash: Drama League Founding Supporters' Flash Mob Proposal in Times Square
Bruce Arakelian and Tom Bodkin have been in a relationship for thirty years. Same Sex marriage is not legal in their home state of North Carolina so Arakelian decided to surprise Bodkin with a flash mob proposal in Times Square on Friday morning, and Bodkin said, "yes!" A November wedding is planned at the Manhattan Penthouse of Broadway producers, Stewart F. Lane and Bonnie Comley. Carole will be the officiant and Leah Lane is the couple's Best Person. Scroll down for photos of the flash mob proposal!
Bruce Arakelian is an anesthesiologist with Carolinas Healthcare System, the nation's second largest health-care system. He has served as director of anesthesia services and as clinical and didactic faculty member at the Carolinas College of Health Sciences and the University of North Carolina. Mr. Arakelian specializes in open heart, vascular and thoracic anesthesia, and is a team member of the Carolinas Foot and Ankle Surgical Institute, the official surgical care center for the NFL, NBA and MBA.
Thomas Bodkin
is a Certified Pharmacy Technician at Carolina Health Care System- Mercy Hospital. The couple are Founding Supporters of the new Drama League Center in Tribeca in addition to many other theater and arts charities. The flash mob was organized by Zohar Adner, Director of Business Development at Big Hit Events and choreographed by Derek Mitchell (Broadway Bares, So You Think You Can Dance). Big Hit Events clients include: JP Morgan Chase, USPS, IBM, Clarins, Brookfield Homes & RP, Ecolab, MSG/Cablevision, Tourism Board of Colombia, Redbox, Henry Schein Dental, and ZS Associates. In the Times Square crowd to celebrate the surprise proposal were: Tony Winners
Stewart F. Lane
and
Bonnie Comley
, and family and friends Kimberli Zecchin, Tom Derham, Gerry O'Brien, Jean Wiegand. Derek Mitchell's Flash Mob Dancers included:
Alyssa Renzi
,
Leah Lane
,
Alex Washer
, Therese Broberg, Alyssa Fuhrman, Franziska Wilde, Sarah-Kate Chiovitti, Devon Lubar, Nick Leos, Justine Ayala, Victoria Calascribetta, Bria Walton, Megan DelSanto, Signe Ahlsten, Sandy Shelton, Hannah Ulmer, Jessica Aronoff, Bjorn Nabbe, Matilda Sandstrom, Alli Greenstein, Dina Tamm, Samantha Varona, Ianthe Mellors, Amelia Stilby, Agnetta Ottosson, Isabella Sjoons, Antony Diep,
Brandy Hill
, Marian SolSomma, Felicia Goossens, Lourdes Varela, Aisia Roberts, Ayesha Hassanwalia, Megan Wooldridge, Anne Oliviera, Hector Lopez, Gabby Grywalski, Sonia Maria, and Saige Madison. For more information about marriage equality see:
www.marriageequality.org
. Photo Credit: Rob Rich/SocietyAllure.com © 2013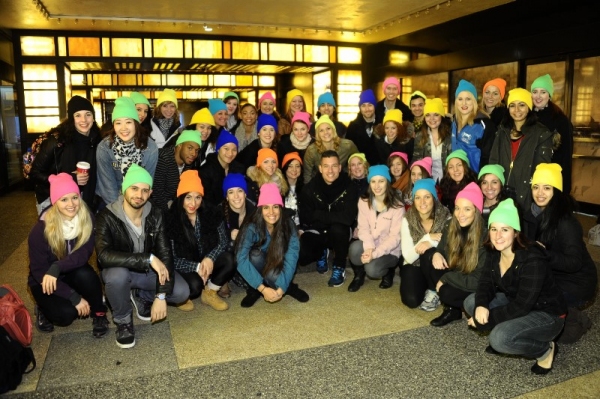 Derek Mitchell (choreographer) and the Flash Mob Dancers

Stewart F. Lane, Leah Lane, Alex Washer, Alyssa Renzi, Bonnie Comley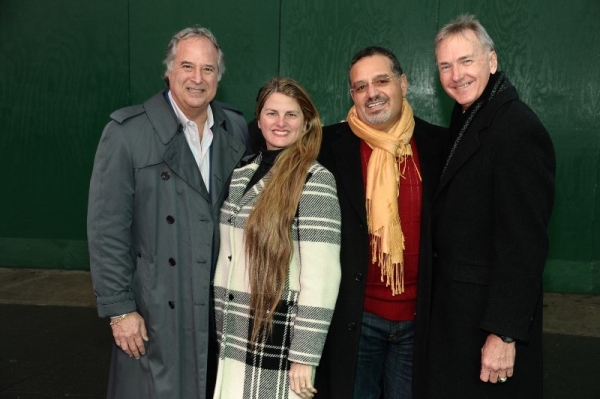 Stewart F. Lane, Bonnie Comley, Bruce Arakelian , Tom Bodkin

Flash Mob Dancers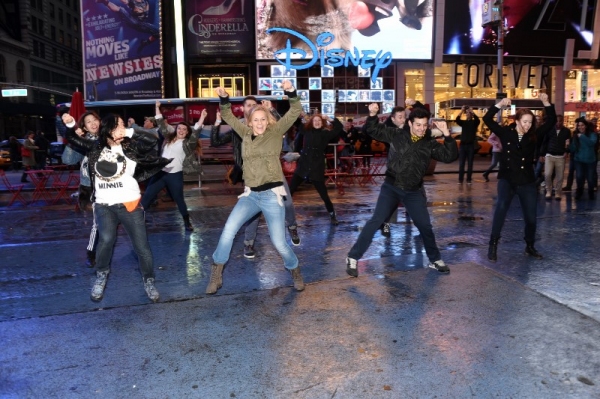 Flash Mob Dancers

Flash Mob Dancers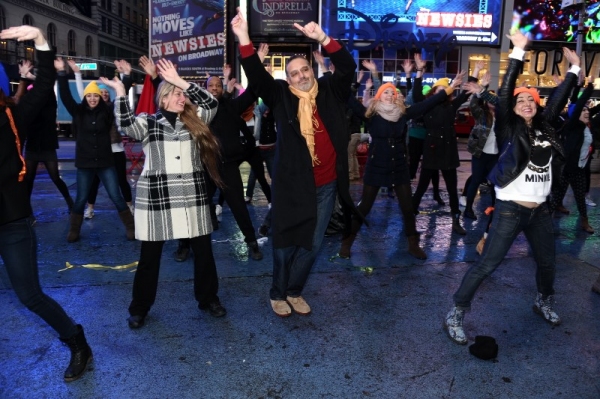 Bonnie Comley and Bruce Arakelian join the Flash Mob Dancers

Bruce Arakelian and Tom Bodkin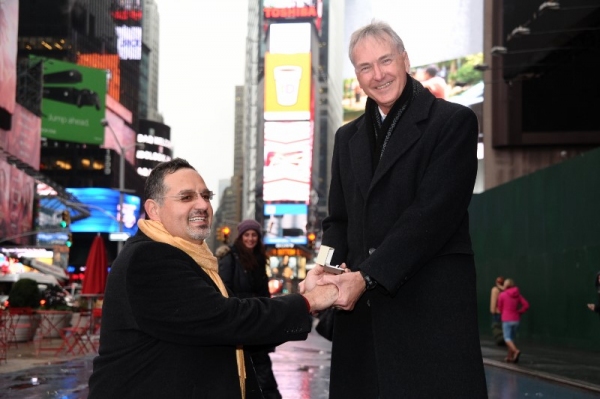 Bruce Arakelian and Tom Bodkin

Bruce Arakelian and Tom Bodkin with the Flash Mob Dancers

Emily Greenwell, Derek Mitchell (choreographer), Zohar Adner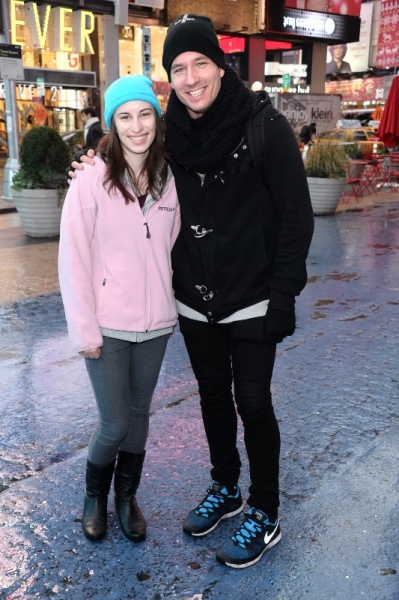 Alyssa Renzi and Derek Mitchell (choreographer)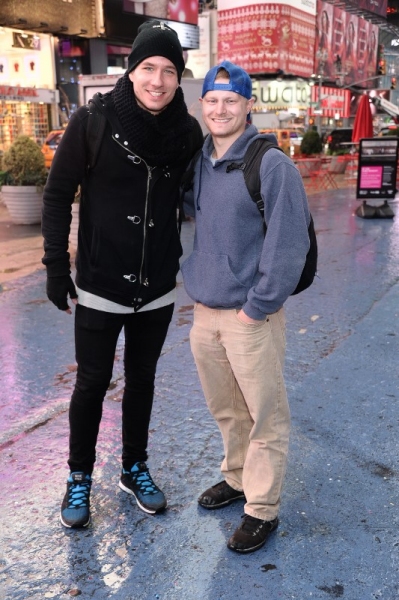 Derek Mitchell (choreographer) and Alex Washer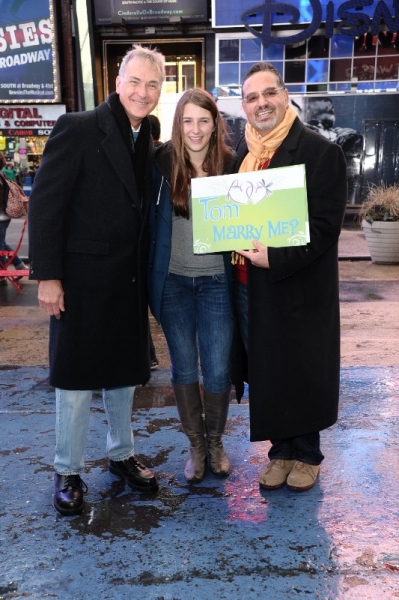 Tom Bodkin, Leah Lane, Bruce Arakelian

Gerry O'Brien, Tom Derham, Tom Bodkin, Bruce Arakelian, Kimberli Zecchin and Jean Wiegand

Related Articles
More Hot Stories For You
Breaking: Steve Buscemi, Chris Messina & More Join Greta Gerwig and Oscar Isaac in NYTW's THREE SISTERS
Complete casting, creatives, and more have been announced for New York Theatre Workshop's adaptation of Three Sisters by Anton Chekhov, for the previo... (read more)

Photo Flash: COMPANY Cast Strikes a Pose in Character!
Following the critically acclaimed, sold-out engagement in London's West End, the visionary new production of Stephen Sondheim and George Furth's land... (read more)

Hudson Loverro and More to Star in TREVOR; Full Casting Announced
Producers Roy Furman John Ambrosino / Josie Bray / Mark Woods have announced the 19-member company of Trevor, the new musical making its New York prem... (read more)

Photo Flash: First Look at FLY at La Jolla Playhouse, Starring Storm Lever, Lincoln Clauss, Isabelle McCalla, and More!
La Jolla Playhouse presents the new musical Fly, based on the J.M. Barrie novel Peter and Wendy.... (read more)

Photo Flash: First Look at Alexandra Billings, Lindsay Pearce and More in WICKED on Broadway
Get your first look at the latest company defying gravity in WIcked on Broadway!... (read more)

WHAT THE CONSTITUTION MEANS TO ME Will Be Filmed For Future Release; Submit to Be in Live Audience!
As BroadwayWorld previously reported, What the Constitution Means to Me is in the process of being recorded for eventual future release. BroadwayWorld... (read more)